SWARCO Smart Charging - Pantograph Charging Systems
Continuing SWARCO Smart Charging's theme of putting a spotlight on their application specific equipment they are delighted to introduce their range of pantograph charging systems.
Pantographs have been gaining traction in mainland Europe as a means of on route and depot-based charging systems capable of delivering high power without the need for drivers to physically plug in. Reducing the physical amount of effort required by front line staff.
SWARCO Smart Charging worked tirelessly over the last year to bring the best product to market in this space and they're delighted to be actively working on its deployment across the UK.
"The solutions team at SWARCO Smart Charging have worked hard with our sales team to identify what the market wants from charging infrastructure, including what form factor this takes. As a result, we've partnered with experts in the bus and truck charging space with the aim of bringing sector leading hardware to the UK. Which, when coupled with the SWARCO's in-house software, service and maintenance proposition will ensure your vehicles are on the road when you need them to be." – Nathan Fearnhead Solutions Director – SWARCO Smart Charging.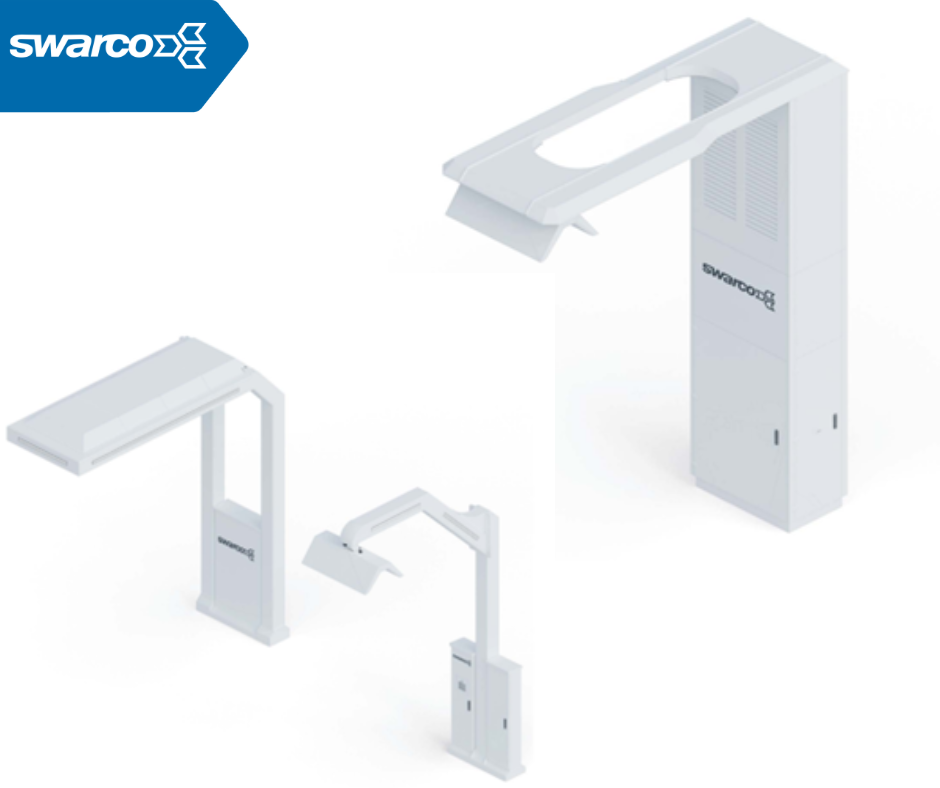 Pantograph chargers and pantograph enabled vehicles come in two forms, which SWARCO refer to as inverted pantograph and standard pantograph, also referred to as Panto Up and Panto Down, regardless of how you refer to them, the main difference is where the connector arm is located.
In the instance of Panto Up, the charging arm is located on the vehicle which is extended up to meet the charger. In the case of Panto down, the connector arm is located on the charger itself which extends down to meet the vehicle.
SWARCO Smart Charging's range caters to both types of approaches, with power delivery available from 300kW up to 500kW. As mentioned, the equipment line up is built around application specific equipment, meaning that SWARCO have several options available based on the specific requirements at the site:
SWARCO's line up is capable of being flexible on the below:
· Power output, the range is available in 150-500kW.
· Physical space requirements – SWARCO can provide an all in one integrated solution without the need for additional power modules
· Capability to connect multiple pantographs to scalable DC Power banks, which can have up to 10 satellites to allow for multiple vehicle charging through pantograph, standard cable solutions or a mix of the two.
· CCS Cable back up included within the link charger should maintenance on the pantograph arm be in progress to ensure operations are not impacted.