SWARCO guides you through the blizzard
Nordic winters can be harsh, and areas like mountain passing's can be risky to travel when the weather suddenly changes from clear skies and good visibility to a full blizzard in the blink of an eye.
To prevent accidents and increase safety, road authorities in Nordic countries monitor weather forecasts to get information on the road condition in exposed areas, such as mountain passing's. The strategic placement of VMS information points helps to prevent travellers from entering these areas if the conditions are deemed unsafe and the road is closed off.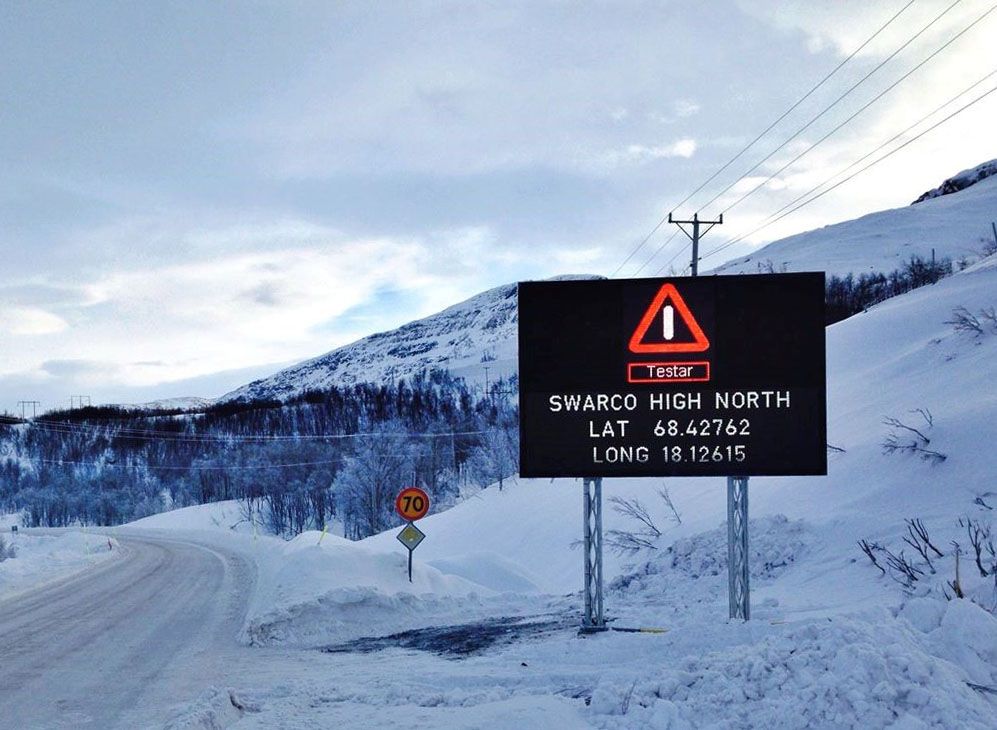 At 68° latitude, on the border between Finnmark in Norway and Norra Österbotten in Sweden, SWARCO has installed one of the world's most northly VMS-signs. The sign is placed in Björkliden, on the Swedish side of the border, and relays important road information to travellers. The sign's advanced LED-technology provides the road authorities with a great deal of flexibility in programming variable messages, depending on weather changes and road conditions.
SWARCO is one of the world's leading producers of LED-based signalling technology and designs unique solutions and systems depending on the need of the customer. For the mountain roads, the Swedish Transport Administrations required VMS able to display different types of road symbols in the top module with 16 mm RGB, pixel pitch 1152×1404 mm (w×h). The bottom module required a three-row, free programmable text field with white diodes 3900×1040 mm (w×h).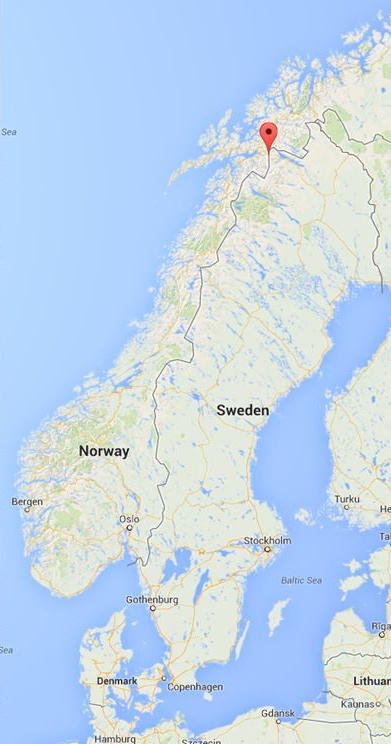 Reliable and low TCO (Total Cost of Ownership)
Needless to say, the Nordic climate requires robust products and solutions. At a very early stage, SWARCO started to specialize in developing and producing optical systems using bright, energy efficient, long-life LED technology. This know-how makes SWARCO the preferred partner worldwide when it comes to traffic signals and variable message signs.
System integrators and traffic authorities in more than 70 countries trust SWARCO's outstanding quality covering production, service, and personal consultancy. SWARCO is an award-winning company and works with quality and environmental management systems in accordance to EN ISO 9001 and 14001.