SWARCO and avori announce cooperation
SWARCO and the German start-up avori have announced a cooperation in the area of electro-mobility. The two companies will jointly support all kinds of companies in Germany, Austria and Switzerland in setting up electric charging parks for their company fleets and employees.
As a specialist for integrated mobility solutions of all kinds and as a successful e-mobility provider, SWARCO is perfectly equipped to implement any customer project in an optimum manner. In particular, corporate customers benefit from the individuality of SWARCO's high-quality solutions, which are tailored precisely to the respective customer's needs.
The company avori supports customers in finding individual solutions, supports them in all electromobility issues and thus ideally complements SWARCO's product and solution portfolio through consulting, conception and planning. Both partners are convinced that the cooperation will help companies achieve their fleet electrification goals more easily and quickly.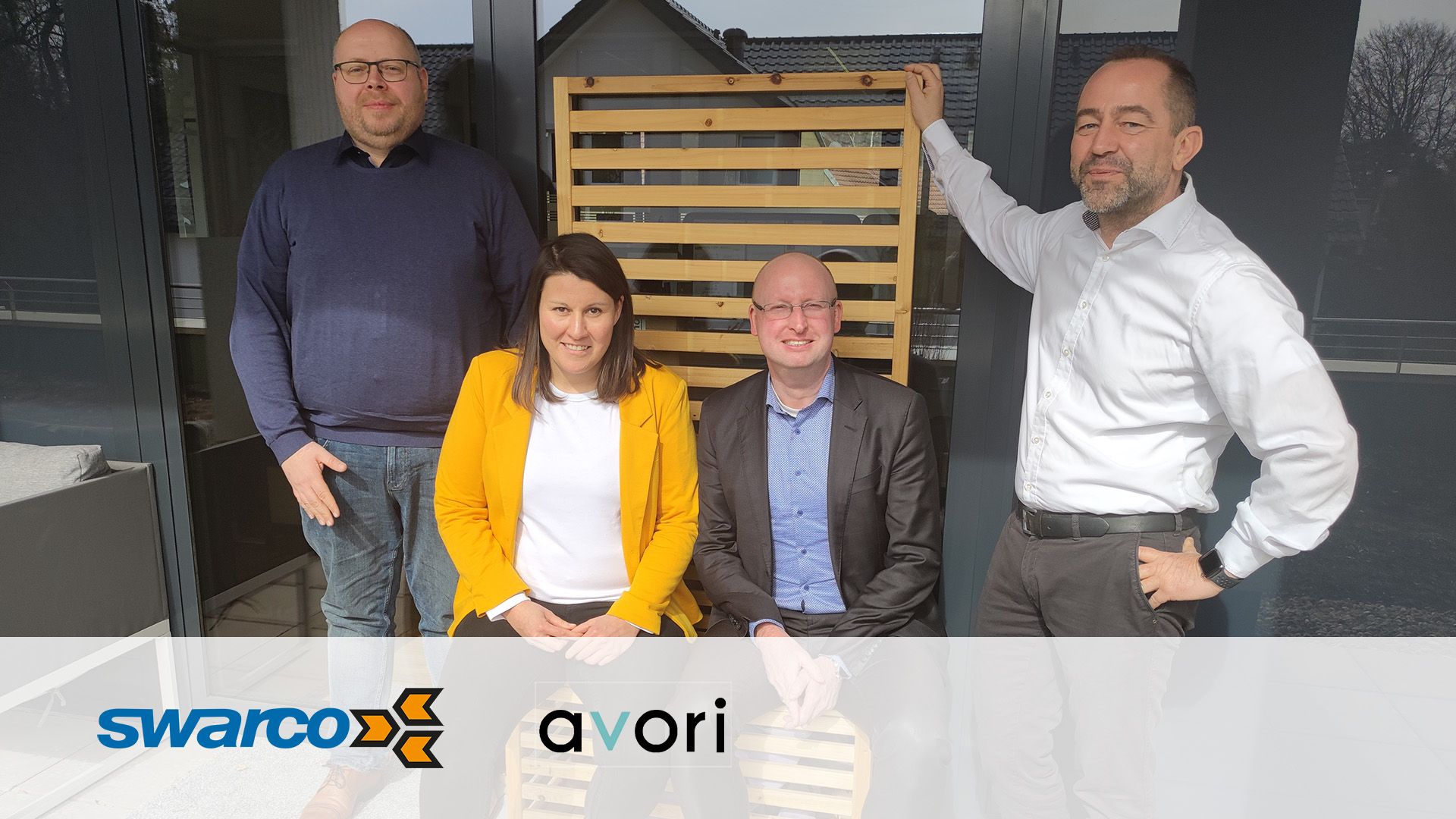 Daniel Leven, Head of Sales for E-Mobility at SWARCO in Germany, is pleased about the newly formed cooperation:
"We are driven by the power to connect. In doing so, the optimal customer solution is always at the heart of everything we do. With avori, we have a partner that optimally complements our solution portfolio and I am looking forward to the first joint projects. We are excited to see how avori's digital approach develops and look forward to offering it to our clients from now on."
Stefanie Balzarek, Managing Director of avori, adds:
"Strong partnerships get the most out of our projects. We are pleased to be able to consistently contribute our expertise to SWARCO's charging infrastructure projects."
About avori
avori is a start-up from Bielefeld (Germany) in the area of electric energy transition. The business focus is on consulting, planning and implementing energy transition projects for companies. In order for the energy transition to progress faster and more efficiently in companies, avori is developing a digital platform that replaces manual consulting and planning services in the long term. avori conceptualises automated solutions and is thus the optimal interface between consulting and implementation.
About SWARCO
SWARCO's leading idea is to improve quality of life by making the travel experience safer, quicker, more convenient and environmentally sound.
With more than five decades of experience in the industry, the Austrian traffic technology corporation produces and provides a large range of products, systems, services, and turnkey solutions for road marking, urban and interurban traffic management, parking, and public transport. Cooperative systems, infrastructure-to-vehicle communication, e-mobility, and integrated software solutions for the Livable City complement the group's future-oriented portfolio.
5300 traffic experts are keen to shape together with all stakeholders in the traffic industry the transition from conventional traffic management to value-added services fit for the traveler in the digital age. ​​​​​​​SWARCO's products, systems and solutions contribute to greater road safety and intelligent traffic management in 80 countries and generate revenues of almost a billion euros.