Success for innovative marking systems at ATSSA Traffic Expo in New Orleans
The ATSSA Convention & Traffic Expo took place in New Orleans from January 24 to 28, 2020. The trade fair for roadway safety is a traditional get-together for international experts in this field. SWARCO Road Marking Systems made a convincing impression with its product portfolio and expert contributions. The pioneering products and experience with European Union directives took center stage here.
The traffic safety trade fair provided SWARCO Road Marking Systems with an ideal platform for presenting innovative products.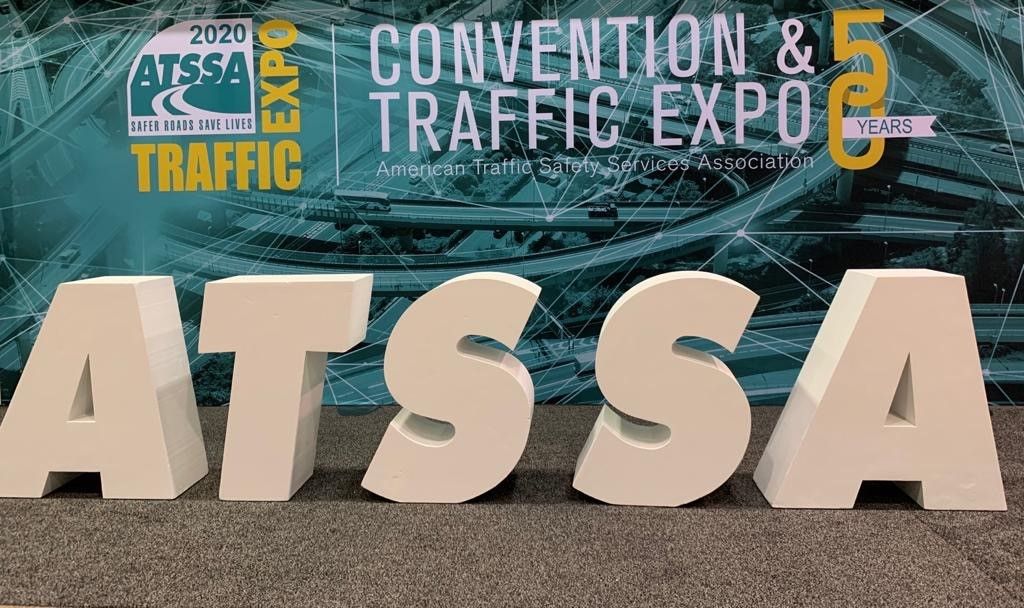 Picture: SWARCO Road Marking Systems
New Orleans, 6th January 2020 – Modern traffic safety is based on innovative products for vehicles and roads. This was clearly apparent once again at the ATSSA (American Traffic Safety Services Association) Convention & Traffic Expo in New Orleans, where more than 3,500 roadway safety experts discussed questions relating to road traffic safety and improving the relevant safety technologies. Within this framework, SWARCO Road Marking Systems presented its entire portfolio to the international visitors. The range extended from premium reflective glass beads to liquid and multi-component colors, through to thermoplastics and tapes. However, SWARCO Road Marking Systems was well represented not only with marking systems but also with technical expertise.
European references for the international market
The well-versed line-up of speakers included Harald Mosböck, Head of SWARCO Road Marking Systems Europe. Within the framework of the Pavement Marking Committee, he provided insights into the "European policy on road markings and machine vision," a European Commission directive for safety standards in road traffic. "25,300 deaths per year, 135,000 severely injured, and 120 billion euros of economic losses – these figures can be reduced with technical enhancements. Road transport is entering a phase of Connected and Autonomous Vehicles (CAVs). These are capable of navigating without human intervention, while communicating with other such vehicles and with the road infrastructure. In order to function correctly, CAVs not only need computers and networking, but also machine vision that depends on road markings. The European Commission is currently calling for implementation of the relevant technical prerequisites. Accordingly, road markings and traffic signs must be designed and maintained in such a way that they can be recognized easily and reliably both by human drivers and by vehicles with driver assistance systems or a higher level of automation. With our research work, we can actively support further development in this field," says Harald Mosböck.

DThe team from SWARCO Road Marking Systems presented the company's innovative product portfolio at the ATSSA Traffic Expo in New Orleans.
Picture: SWARCO Road Marking Systems
An intelligent product portfolio for greater road safety
For SWARCO Road Marking Systems, the high-profile trade fair was a perfect platform for interesting discussions. These focused in particular on the SWARCO DURALUX premium glass bead. This impresses with high retroreflection values of over 1,000 mcd/m2*lx, thereby clearly exceeding the required standard values. Especially at night and in foggy or rainy conditions, road markings can therefore be seen much more clearly – precisely when they are most important to road users! Another outstanding property of the SWARCO DURALUX bead is its durability.
It is not only more durable than standard and high-index glass beads but also measurably more robust. Consequently, SWARCO DURALUX offers clear economic benefits as well.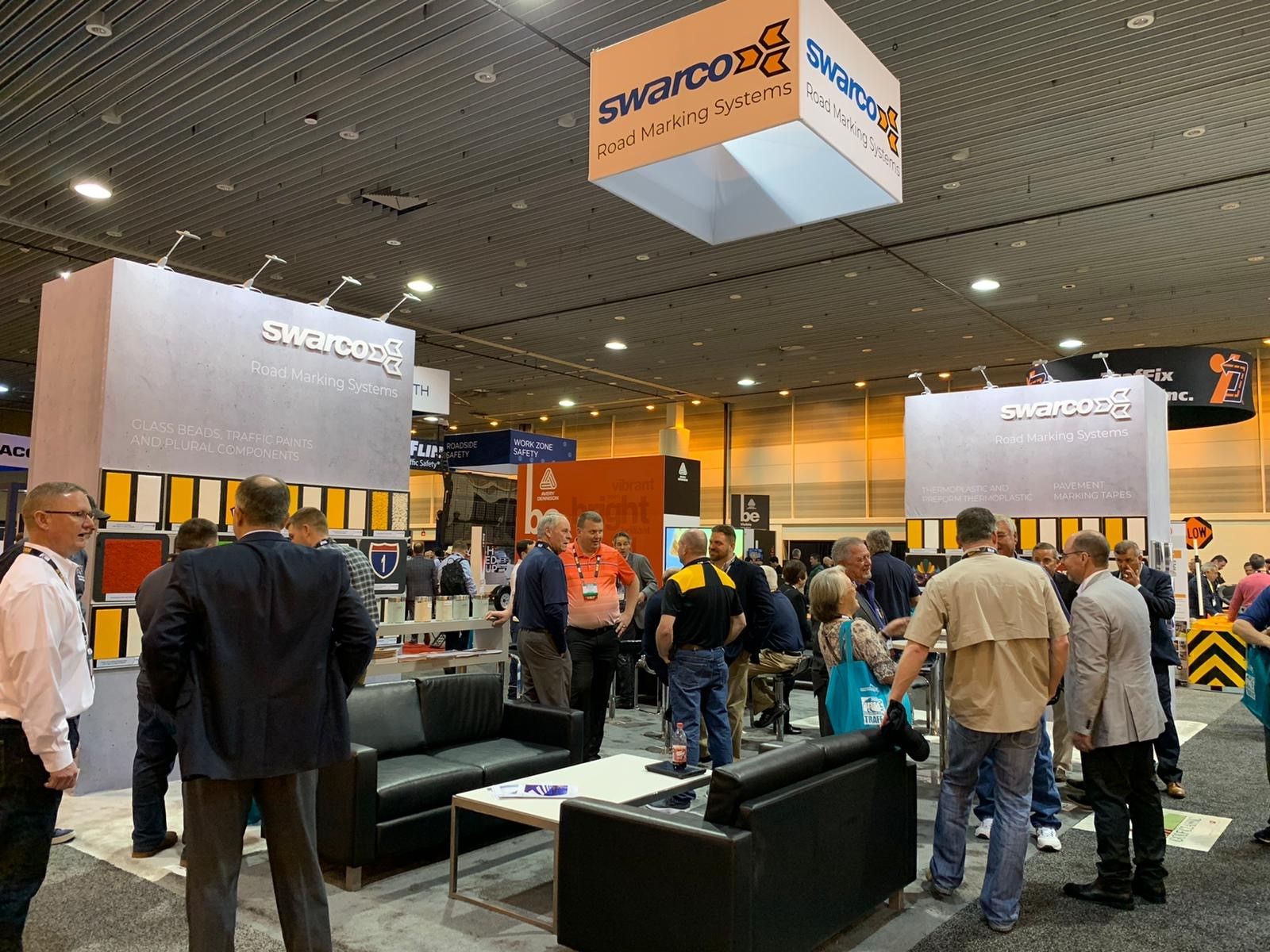 Picture: SWARCO Road Marking Systems

Corporate Data
Quality products and services from SWARCO Road Marking Systems guide traffic safely from A to B by day and, above all, by night. On all types of road. Whatever the weather. From a single source. Over 5000 customers in more than 80 countries place their trust in them.