Orange Markings: a Challenge for Automated Driving
High retroreflection makes orange markings easy to detect – an important finding, especially in relation to construction zone and lane markings in the US.
Automated driver assistance systems make driving safer. And yet, in order to work properly, they depend on the visibility of road markings. Together with ZKW Group, SWARCO Road Marking Systems conducted a test series on this topic in the world's largest climatic wind tunnel, focusing especially on orange as a marking colour. The tests revealed that this colour yielded surprisingly good results when premium reflective glass beads were used in the marking. Particularly LiDAR sensors, the type of sensors that cars are most commonly equipped with these days, detect these coloured markings well. This test involved markings with SWARCO Road Marking Systems' premium glass beads.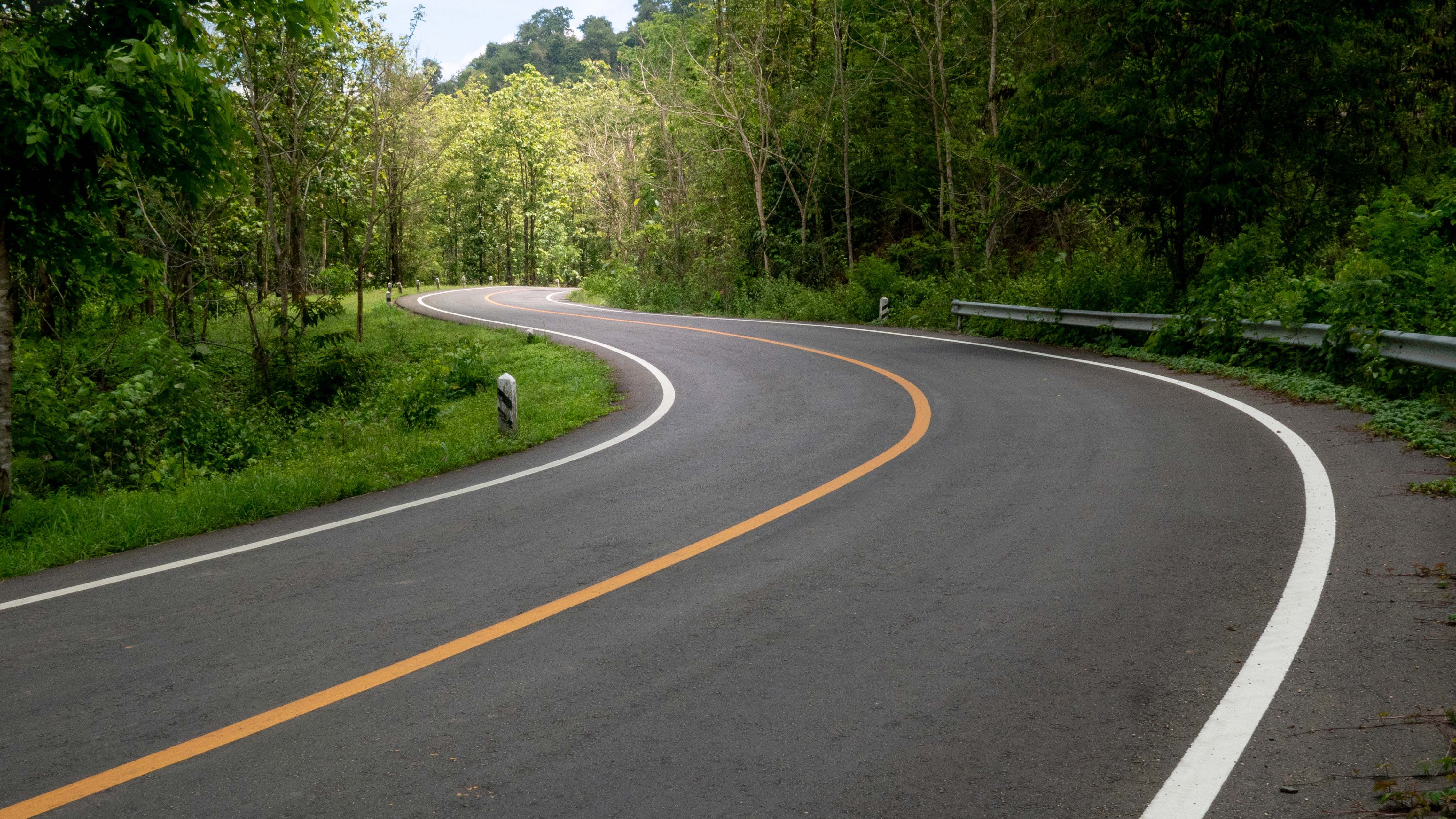 For automated driver assistance systems, orange road markings are easy to detect, but only if the marking system has a high retroreflection value.
27 April 2021 – Nowadays, automated driver assistance systems are standard in almost all new cars. "But any system is only as good as its environment permits. Road markings play a particularly important role in that respect. They are responsible for the system's orientation on the road," explains Harald Mosböck, VP Europe/APMEA (Sales/Contracting) at SWARCO Road Marking Systems. Together with ZKW Group, the company carried out comprehensive wind-tunnel tests to evaluate the detectability of the markings by LiDAR sensors.
LiDAR Can Detect Orange Easily
The test series involved different markings and colours. The focus was on the recognition of markings by LiDAR at wavelengths ranging from 905 to 1550 nanometres. Test results proved that with 380 mcd/m²*lx, white markings yielded the best values. Yellow achieved up to 355 mcd/m²*lx, and orange up to 152 mcd/m²*lx in dry conditions. Among orange markings,
SWARCO SOLIDPLUS
&
SWARCO DURALUX
premium glass beads performed well above average. This was also confirmed by the correlation between LiDAR intensity and retroreflection. With orange, LiDAR intensity reached 64%, a level similar to that of white at 57%. "This means that seen by the human eye, orange feels more difficult to perceive than other colours. For LiDAR, however, orange is actually easy to detect. Here, in addition to retroreflection, special pigmentation also plays a role. Further tests are underway to understand why," Harald Mosböck explains. Coloured markings, such as yellow or orange, are particularly important for construction zone markings. Good visibility for automated systems helps driver assistance systems achieve high reliability.
LiDAR – the Standard for Automated Driving
"LiDAR is a technology which is similar to radar and uses laser beams to measure the position and speed of objects. This technology is considered key for automated driving. This is why it is essential that especially in the LiDAR wavelength, markings demonstrate optimal visibility," Harald Mosböck continues. Tests were conducted with two white marking colours, one yellow, and one orange tape. Retroreflection is the most important value here, indicating the light reflected back by the road markings.
About SWARCO Road Marking Systems
Quality products and services from SWARCO Road Marking Systems guide traffic safely from A to B by day and, above all, by night. On all types of roads. Whatever the weather. From a single source. Over 5,000 customers in more than 80 countries place their trust in them.
For further information visit: www.swarco.com/safe-advanced-guidance