The Port Becomes a Community
SWARCO combines real-time traffic information and dangerous goods management for the Cypriot port of Limassol. A best-practice example of how port community systems of the future can function.

The Cyprus Port Authority (CPA) was looking for a solution to implement an integrated logistics support platform at the port of Limassol, the country's most important port. The platform, which could be accessed by freight forwarders and transport companies via a web portal, was to include the following functions: 1. real-time traffic information for the routes leading to the port, 2. vehicle routing and 3. dangerous goods management.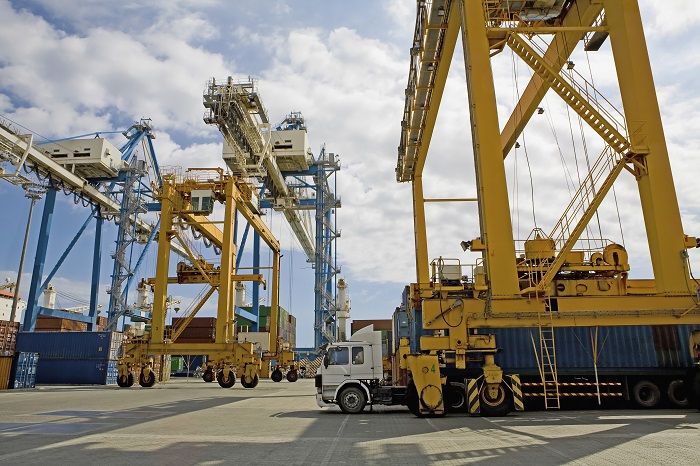 SWARCO realized it
The contract was awarded to SWARCO thanks to a combination of sophisticated software solutions for the real-time traffic information system (MISTIC) and the tracking of dangerous goods (ERMIS). More importantly, we were able to provide the know-how and capacity to implement a sophisticated software integration project like this.
Hard Facts to Software

On technology in detail: SWARCO provided a web portal based on MISTIC (software solution from SWARCO). This supports the implementation of traffic control and information centres. The MISTIC software engine was fed with real-time traffic data from the central application OMNIA used by the Cypriot Ministry of Transport. In addition, SWARCO has developed a dangerous goods monitoring system based on SWARCO's ERMIS vehicle tracking technology. The system informs the cargo owner about the prescribed or approved route and the traffic police about the actual position of the truck carrying the dangerous goods.
Multi-stakeholder Communication

A particular challenge for our team was that the project was implemented in a multi-stakeholder environment. Various authorities were successfully involved, such as the Port Authority, the Traffic Police, the Ministry of Transport or private logistics companies. In this context, the system needed interfaces to existing systems such as the OMNIA application used by the Cypriot Ministry of Transport and the Limassol port management system.
All in all, the system is a promising module for possible port community systems of tomorrow. It includes information services for logistics companies, port employees and also for authorities who want to control traffic management around the port.
KEY FACTS

PROJECT DURATION
2013–2014

THE CHALLENGE
Integrated port communication among multiple stakeholders - including real-time traffic information, vehicle routing and hazardous goods management


SERVICES
Software development, planning, execution

TECHNOLOGY
MISTIC, ERMIS, OMNIA, OMNIA