It All Started in a Bar in Mexico
It is 1969 and Manfred Swarovski is not a happy man. Having travelled from Austria looking for a US business partner to manufacture and market his retroreflective glass beads for use in road markings, he has so far spent several weeks to-ing and froing from a series of unsuccessful meetings with companies across the States that either don't want to work with anyone else or are unwilling to go into business with him or back his idea. On the verge of giving up, he decides to take a short break in Mexico. He wanders into a bar, sits down on a stool and orders a drink. Next to him is a man wearing a cowboy hat who nods in his direction. "What brings you here?" asks the bestetsoned figure. Swarovski tells him that he's trying to find a business partner in the US. "What line of business are you in?" asks the man, who, it turns out, is the cousin of the famous singing cowboy of the 1930 and 40s, Gene Autry, hence the cowboy hat (and as it turns out he is also called Gene Autry). "Glass beads," says Swarovski imagining that he'd then have to explain what they are and what they are for. "Me too," says Autry. And the rest is history."
This is how Editor-in-Chief Kevin Borras from THINKING HIGHWAYS magazine opened an article in autumn 2007 after Manfred Swarovski had given him one of his rare interviews in Austria. Sometimes business starts with coincidence. Soon after the encounter with the American glass bead consultant Gene Autry, Manfred contracts him to build a glass bead factory in Amstetten, Lower Austria. The records state 5 May 1969 as the
founding date of the factory, placed some 100 kilometers west of Vienna, in those days the westernmost point in Austria with natural gas supply that is needed to run the furnace for glass bead production.
In the same year, a sales office is opened in Austria's capital. Among the pioneers of Manfred's endeavour are the early employees Herbert Krainer, Fritz Pfister, Peter Badurek and Helmut Rhomberg. Gene Autry then introduces the US road marking specialist James D. (Jim) Sproul to Manfred Swarovski who hires Sproul and makes him move to Austria for two years to work in the Amstetten factory. [It is Jim Sproul who also helped in compiling the facts described in this article about the early years of what we call SWARCO today (THANK YOU, JIM!)].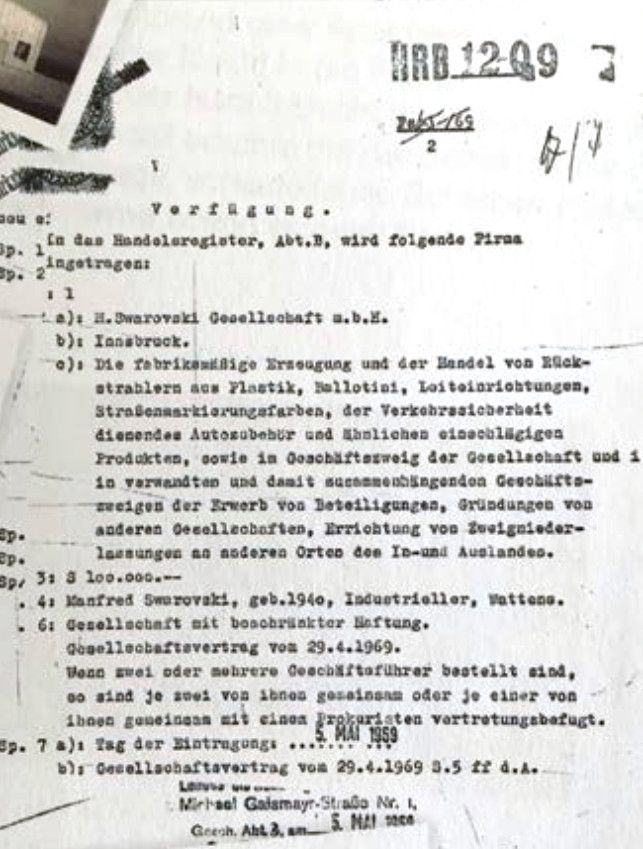 M. SWAROVSKI GmbH founded in 1969.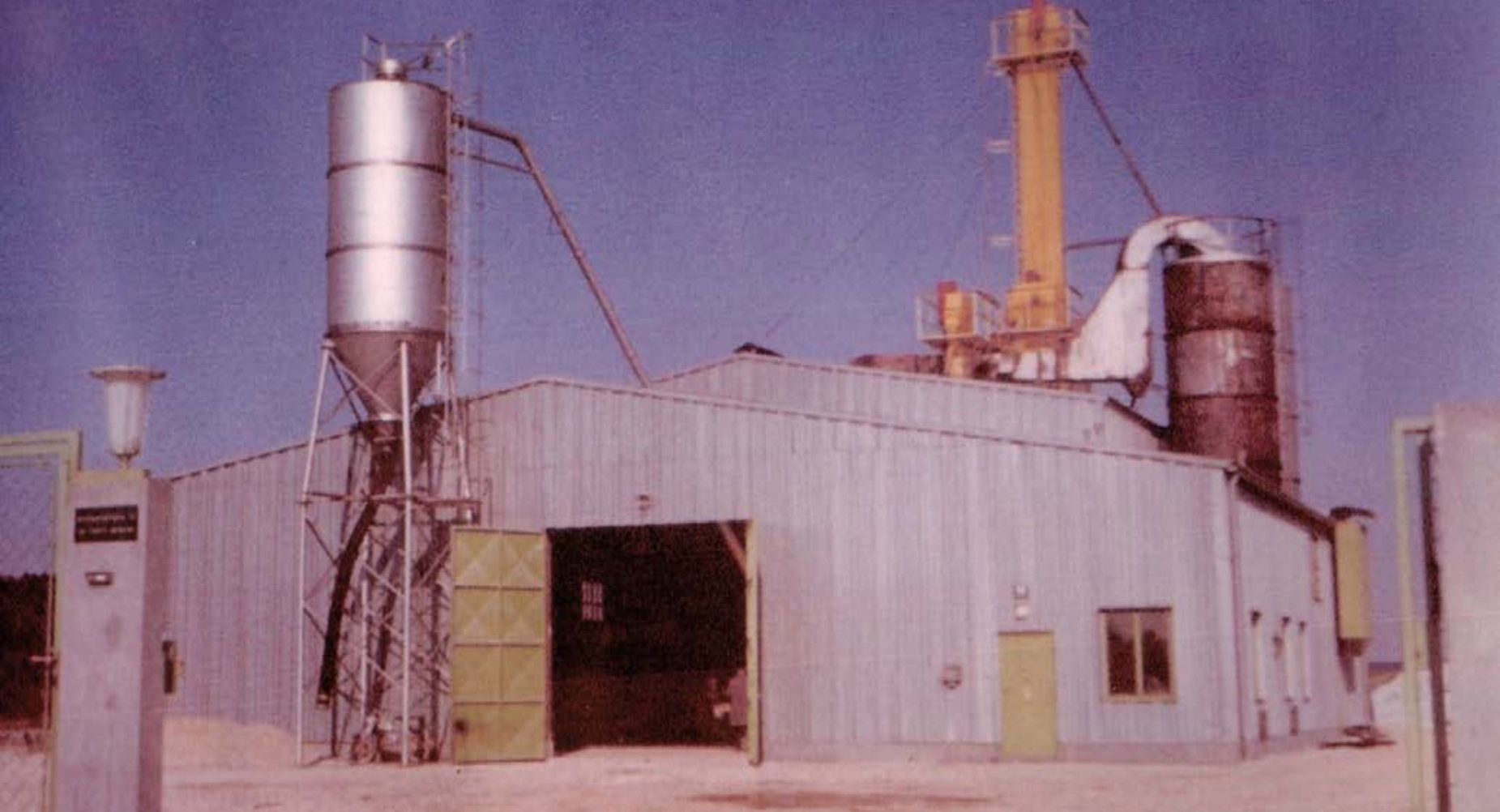 SWARCO's first glass bead factory in Amstetten around 1970.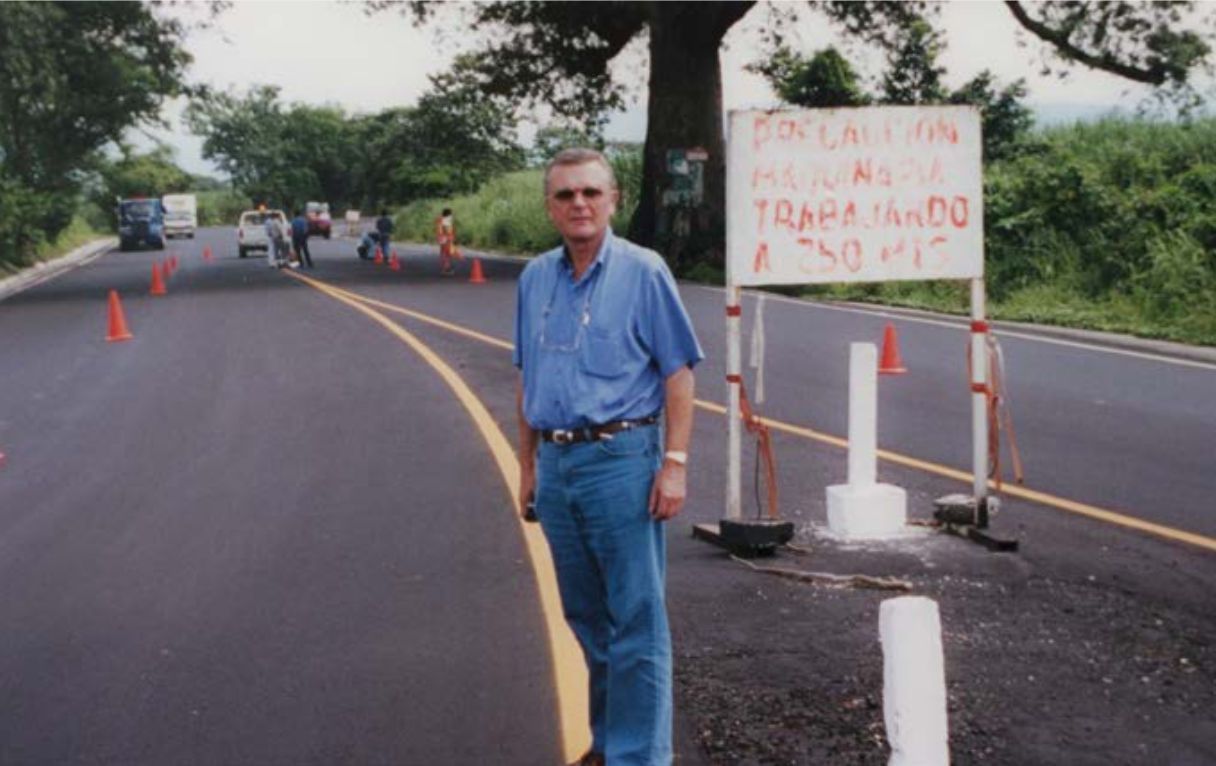 Manfred Swarovski inspecting a road marking site in Mexico.
Soon the Amstetten bead pioneers think about expanding the
product line beyond standard glass beads of 1.5 refractive index and initiate a glass tank technology to make high index beads of 1.9 and 2.1 refractive index. American Decal, a Chicago-based manufacturer of reflective sheeting, approaches Swarovski about making 2.1 glass beads in a joint venture. This technology was also sold in the early 1970s to a Japanese manufacturer of reflective sheeting, and Swarovski supervised a plant construction in Japan (Union Glass). Manfred Swarovski then decides to expand into North America, identifying two potential geographical areas: western Canada and the southeast USA. Moose Jaw in the Canadian province of Saskatchewan is selected to build a standard bead plant named "Canasphere". "The Moose Jaw site was chosen because there was abundant natural gas, a source of cullet, a labor pool and government guaranteed financing available," explains Jim Sproul.
The plant was built in an old trolley barn that was refitted into a 2-burner glass bead plant and warehouse. Construction went on with the leadership of two very good Austrian welders, Johann Grafenberger and Johann Pysarczuk, who had to cope with the harsh climate of the region with huge amounts of snow, winter temperatures often dropping to around -30°C and no more than 5 to 6 hours of daylight. The brand-new plant was ready to roll and operating in the spring of 1971. "We were rolling along in good shape, when an early spring rain came through Moose Jaw," remembers Sproul. "On the property there was a small brook named Thunder Creek. This stream was less than a meter wide and six inches deep, that is until the night of the rain.
The sudden thaw and run-off caused a catastrophic thaw and flooded the town and our brand-new factory to a depth of 1.5 meters." Using insurance money, the factory was rebuilt and has been successfully in operation ever since. The following year, a second 2-burner factory was built in Calgary/Alberta, Canada, and operated successfully until today. Subsequently, these factories were sold to US glass bead manufacturer Potters Industries.
In the USA, Columbia in Tennessee is the place chosen because of the central location and availability of raw materials and natural gas to proceed with the American Decal / M. Swarovski joint-venture to build an operation to manufacture glass beads of 2.1 refractive index used for reflective sheetings for traffic signs.
Jim Sproul moves back to Tennessee and starts to construct the Columbia bead plant which becomes operational in 1974 under the name of Swarolite. After several years of operation, it was determined that the sales volume and limited market for 2.1 beads for reflective sheeting was inadequate. Swarovski buys out American Decal. Swarolite adds the road marking material thermoplastic as a way to expand. Additional personnel are hired for sales and production.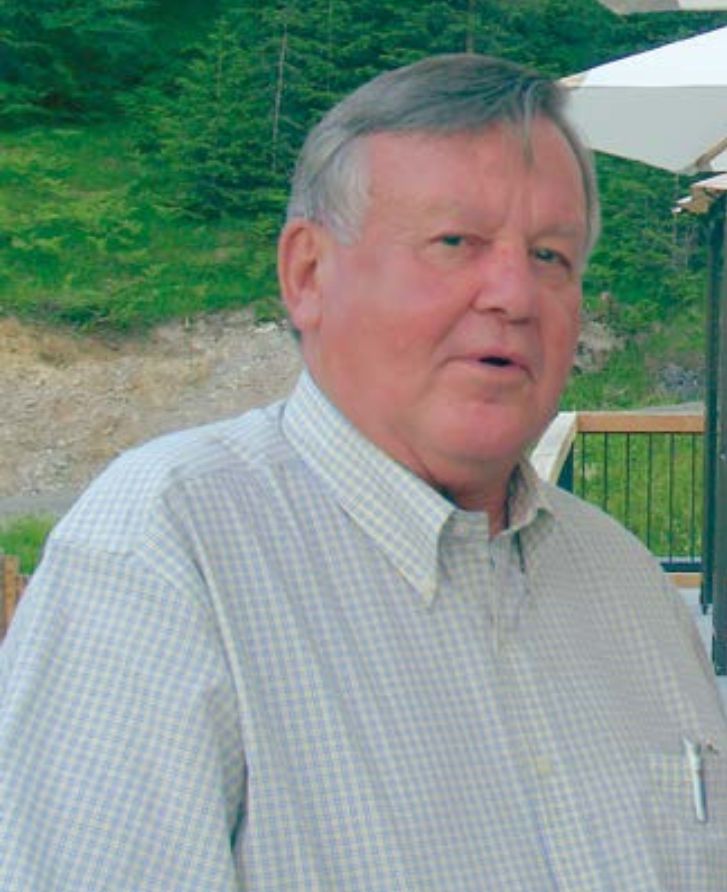 James D. (Jim) Sproul.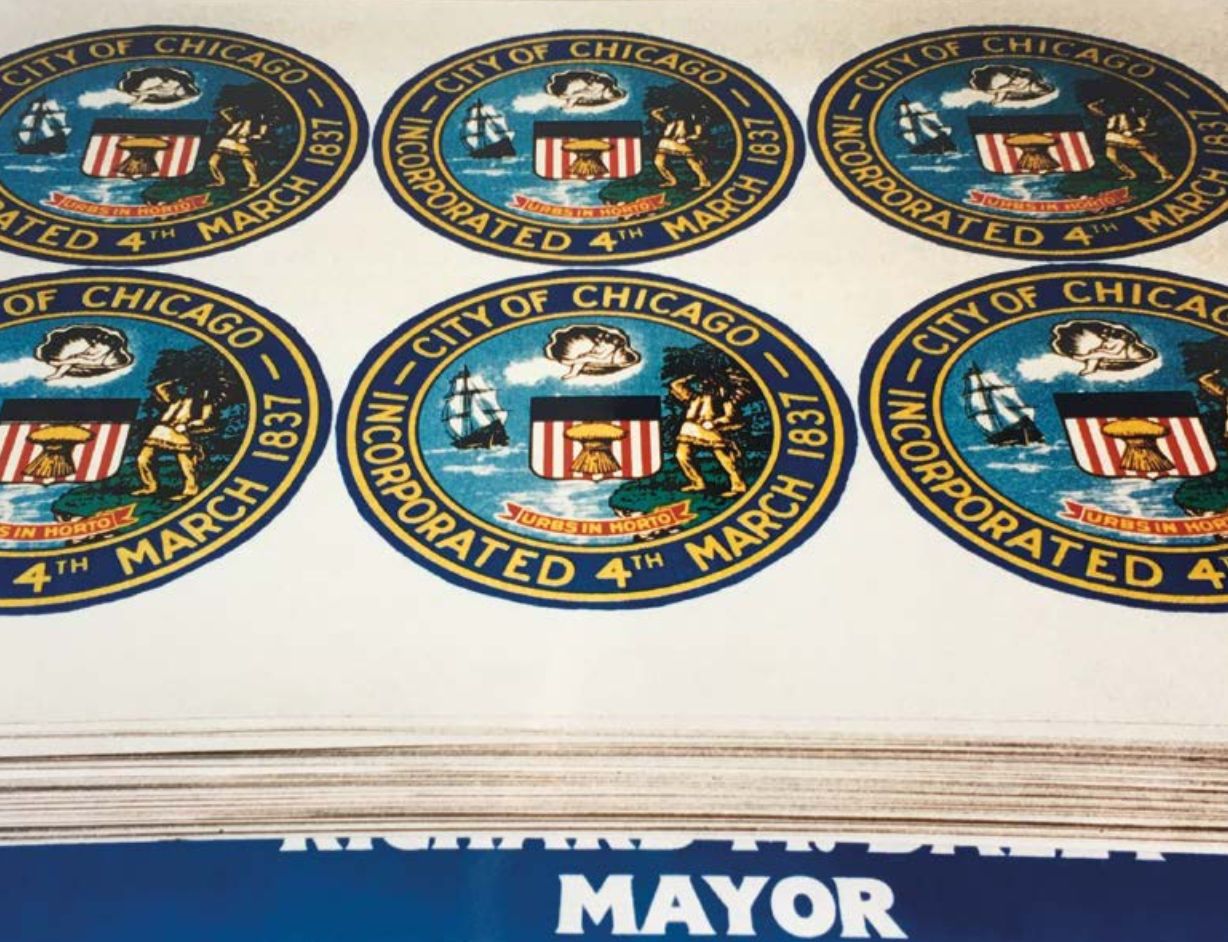 Chicago-based American Decal specialized in stickers and sheeting.
In this period of time, Gene Autry, who has been operating a standard glass bead factory in Mexia/Texas, dies, and the operation is closed down. Later, in 1994 Manfred Swarovski buys this factory, which is in very poor shape, and completely renovates it with the help of Austrian and German technicians. The operation of Mexia, a 2-hour drive south of Dallas, named SWARCO REFLEX becomes commercially viable, and Eldon Foster and Tom Sheets are hired to run it. Swarovski enters the world of 1.5 standard bead production and sales in the U.S., serving the road safety and surface treatment markets. In Columbia, TN, retroreflective pavement marking tapes are added to the road safety product portfolio of SWARCO INDUSTRIES, as the company is called now.
The purchase of two competitors, Crossville Rubber of Crossville, TN, and Volare of Jackson Mississippi, added to the advanced technology and marketing of the existing tape operations and established SWARCO as an important supplier to this market segment. When in the middle of the 1990s George Eisenberg, the owner of American Decal, dies, Manfred Swarovski and his brother Helmut buy American Decal in Chicago, specialized in reflective sheeting, tax stamps and counterfeitproof labels and stickers. In 1997 it was this company to produce the first stickers (Autobahn-Vignette) for the Austrian toll motorway system. In 2008, SWARCO's position in the American road marking materials market got an additional boost by integrating Denver-based Colorado Paint Company. SWARCO now offers the widest range of liquid and preformed pavement marking materials in the USA.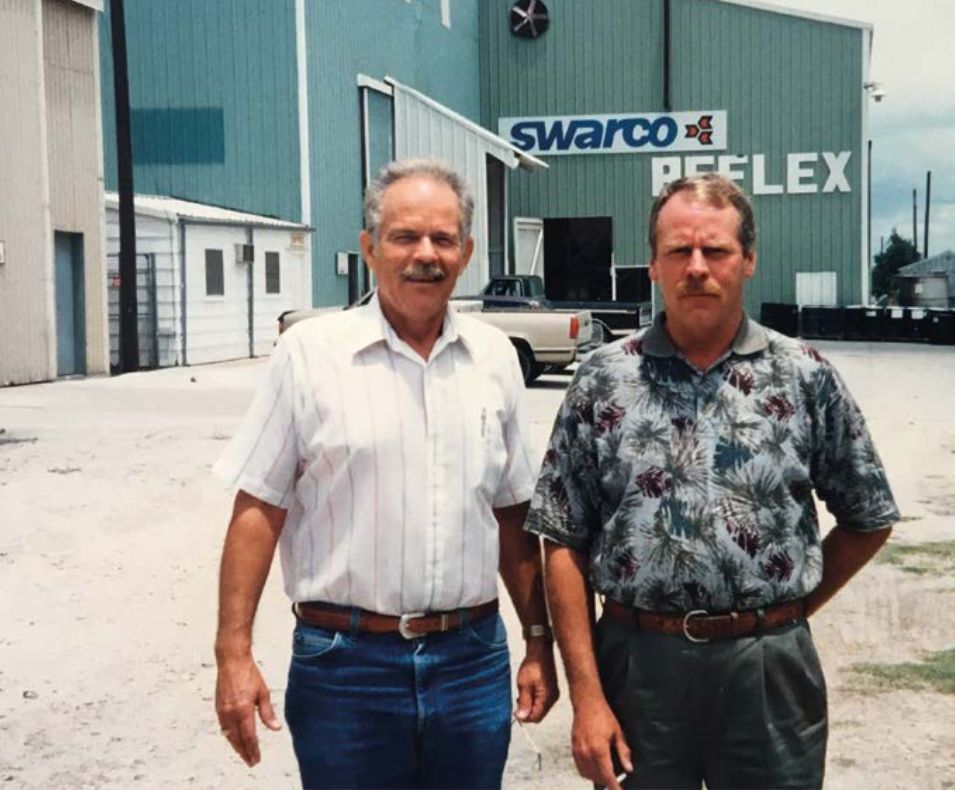 Hands-on guys: Eldon Foster (l.) and Tom Sheets at SWARCO's Texas bead plant.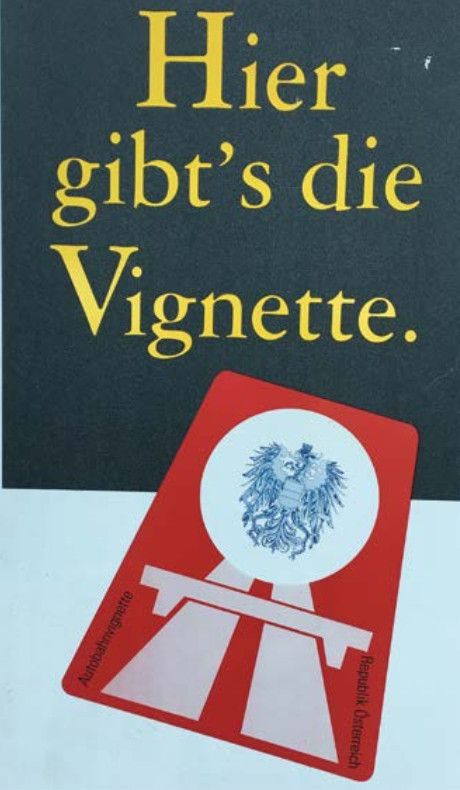 The first toll sticker for Austria.
In 1987, Jeff McCain founded Californiabased McCain Inc., a manufacturer of traffic lights and traffic controllers for urban traffic management. A long-time friend of Manfred Swarovski, Jeff decided in 2016 to retire and sell his business, meanwhile the number two in Intelligent Transport Systems in the USA, to SWARCO, adding some 500 people and more than 80 million USD to the Austrianheadquartered group.