Different ways of using VMS
---
Variable message signs, or VMS, can be used to reduce congestion, improve accessibility and improve traffic safety in our cities, on highways and in tunnels. However, VMS can also be used to solve other traffic related problems. VMS are designed to easily integrate into an authority's traffic control system which allows them to be incorporated in a wide range of strategies to help make the management of mobility easier and more versatile than ever . Here are some strategic examples of alternative uses of VMS.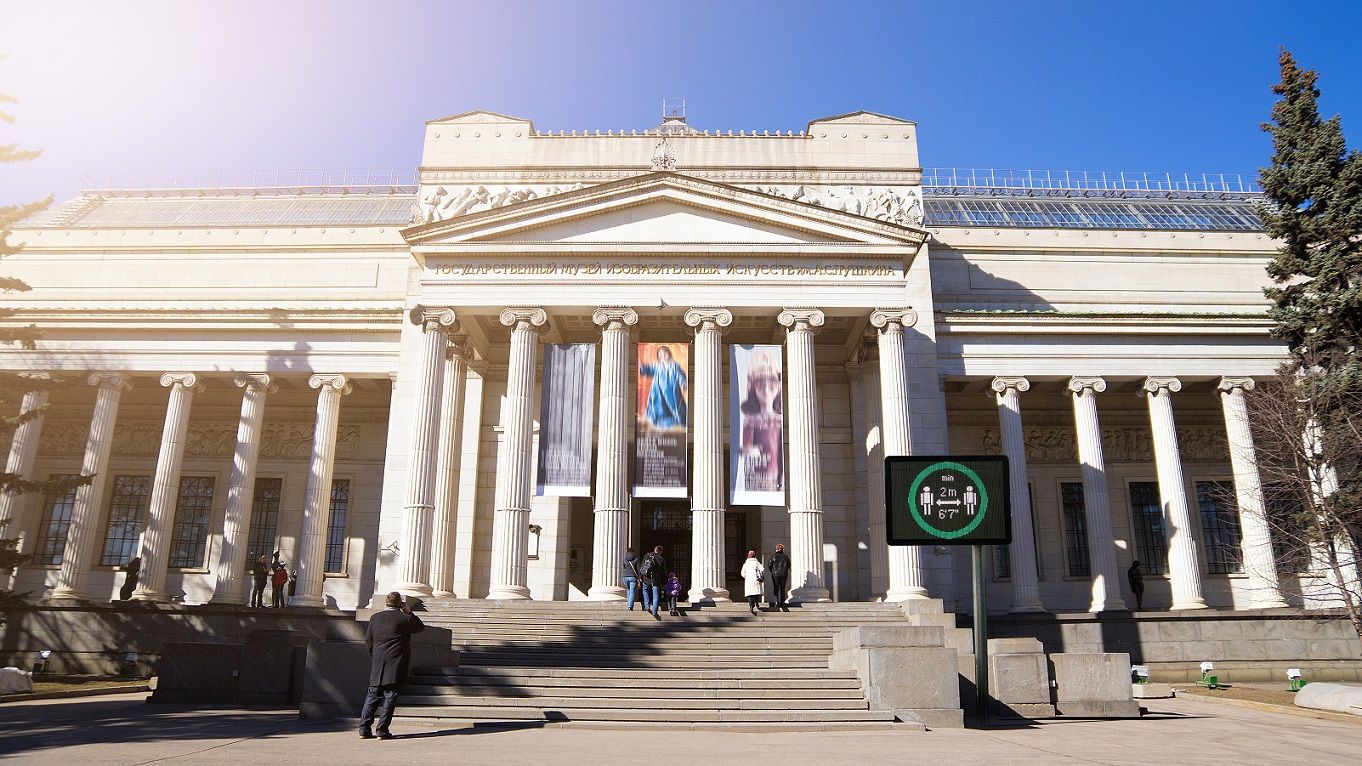 The economic and social health of a society on mobility
Dramatic events such as the Covid-19 pandemic are a big reminder of how much society depends on the mobility of people. The mobility of people needs to be controlled in such a way that the health of the individual is not endangered. SWARCO's VMS have provided timely warnings of crowds of people in urban environments – whether in public areas such as schools, public buildings or commercial areas such as shopping malls and stadiums.
Protecting cyclists and vulnerable road users
Central Bedfordshire Council, England were looking to improve protection for cyclists and encourage safer cycling on its rural roads where there is often limited visibility.
The SWARCO engineered solution uses bespoke Vehicle Activated Signs (VAS) at each end of a defined detection zone. When a cyclist enters the the zone, the signs light to warn approaching drivers of the cyclist and display a warning, prompting drivers to reduce their speed.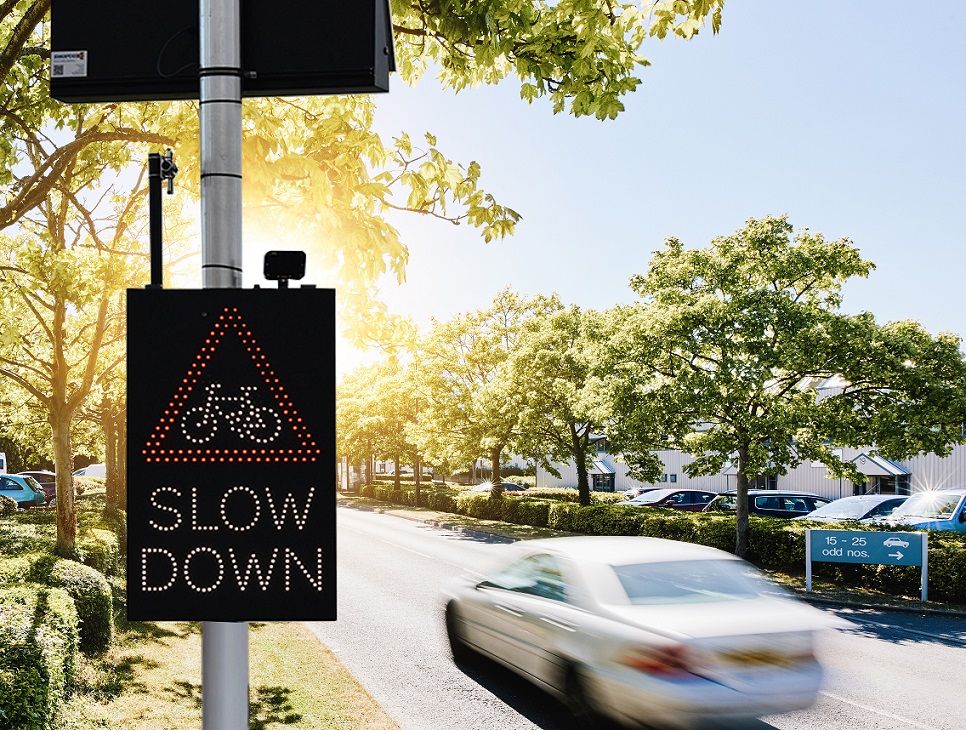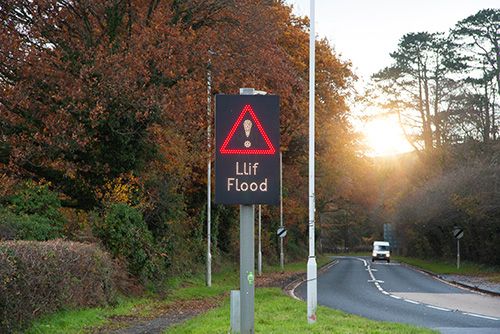 Flooding alert
In Gwynedd, Wales the A44 Trunk Road is prone to flooding several times a year. SWARCO installed a flood warning system and delivered a set of four warning signs on the approach roads advising drivers of the flooded road ahead and subsequent diversion routes.
The solution is based around intelligent flood sensors that send a message to the VMS to warn the road users immediately, instead of manually erecting warning signs which costs both time and money.
Height restrictions for vehicles
Two full colour matrix signs from SWARCO have helped slash the number of oversized vehicles hitting a notorious railway bridge in London by more than a third since being installed. Not only was this a danger to the road users but also caused major disruption for thousands of travellers.
The full matrix sign works by detecting vehicles that are too tall, prompting an electronic warning to be displayed and have been installed on both sides of the bridge to give ample warning to oversized vehicles.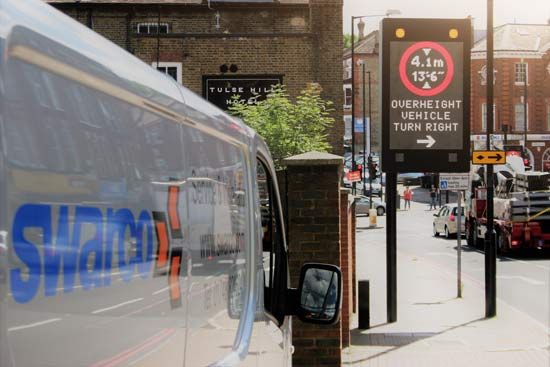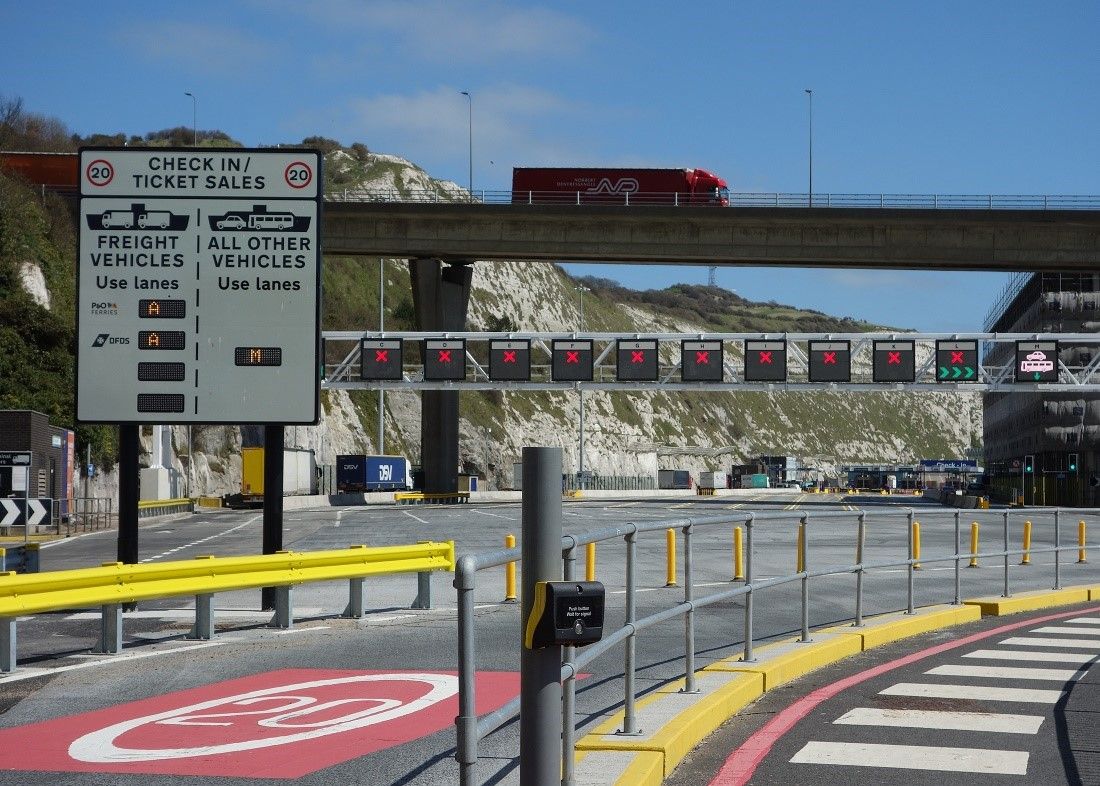 Port Guidance
More than 90% of all world trade is carried by sea so ports play an important role in international logistics. A ports ability to reduce delays, control and secure cargo as well as connect to existing infrastructure are key to enhancing supply chain efficiency. VMS can be used to guide vehicles through customs to the right areas and better manage the traffic flow to increase capacity as well as managing dangerous cargo. The signs can also be used to inform drivers, like the example from Kapellskär in Sweden where message signs inform drivers that they will be alcohol tested when driving off the ferry. VMS were also used at the Port of Dover, the busiest 24/7 operation ferry port in Europe to direct traffic and optimise traffic flows.

The ultimate flexible messaging tool
As well as displaying pre-defined set messages and pictograms, the VMS can also be used to integrate with real-time data. One example is the ANPR VMS that detects vehicles breaking the speed limit, detected by a radar. This then sets a message to display the speed limit and a 'slow down' warning message alongside the vehicle number plate. You can also integrate an air pollution sensor into the sign which then relays information about the current air quality levels back into the control room.