City of Dachau is testing two contactless traffic light systems from SWARCO
In December, the city of Dachau together with SWARCO started testing contactless traffic light pushbuttons that work with radar technology and help prevent the spread of viruses.
Since spring 2020, Dachau has already successfully been using an alternative contactless system with SWARCO that works with infrared sensors and offers additional functions.
SWARCO has installed Bavaria's first contactless traffic light pushbuttons at a pedestrian traffic light in Mittermayerstraße in Dachau (near Munich). The pushbuttons work with radar technology, which means that road users no longer have to press the button to request the green light: as soon as they approach the black traffic light buttons, for example if they hold their hand within approx. 20 centimeters, the pushbuttons react automatically and request a signal. The contactless buttons are therefore a possibility to contain the spread of viruses and germs, not only in the current corona pandemic.
It is not the first contactless system at a traffic light that the city of Dachau has implemented with SWARCO: Since spring 2020, Dachau has already been testing a different technology in Münchner Straße at the level of Prinz-Adalbert-Straße, which enables the contactless activation of the pedestrian signal via infrared cameras with heat sensors on the signal head and thus works without push buttons. This automatic pedestrian detection system offers additional functions: for example, it also adapts the duration of the green phase to the speed of the road users. The system has proven itself and is being well received: Heribert Lorenz, head of the traffic engineering department of the city of Dachau tells: "Almost nobody uses the pusher here anymore".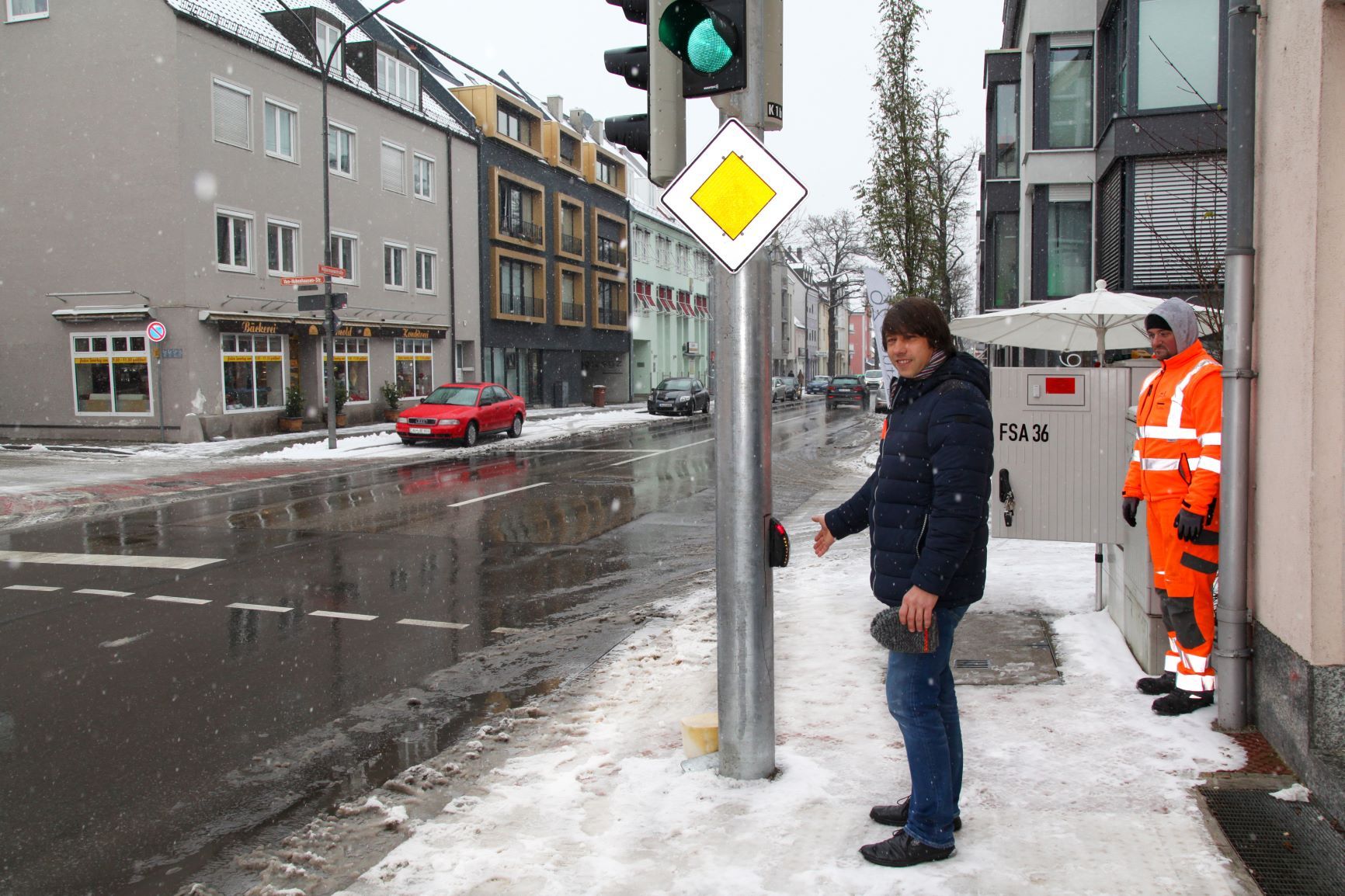 About SWARCO
SWARCO's leading idea is to improve quality of life by making the travel experience safer, quicker, more convenient and environmentally sound. For this purpose, the Austrian traffic technology corporation produces and provides a large range of products, systems, services, and turnkey solutions in road marking, urban and interurban traffic control, parking, and public transport. Cooperative systems, infrastructure-to-vehicle communication, electromobility, and integrated software solutions for the liveable city are latest fields in the group's portfolio. Our 3,800 traffic experts are keen to shape together with our customers the transition from conventional traffic management to value-added services fit for the traveler in the digital age.