Bike-Friendly Cities
Increased traffic in large cities, in combination with high demands on environmental improvements and mobility, has forced a change in transport policy. With this in mind, cycling as a means of transportation have been given a greater focus for traffic planners and politicians. But health and environmental benefits aren't apealing enough for our citizens. There still is a need for increased safety and accessibility for the cyclists in our cities, to make cycling a really attractive choice for everyday commuters.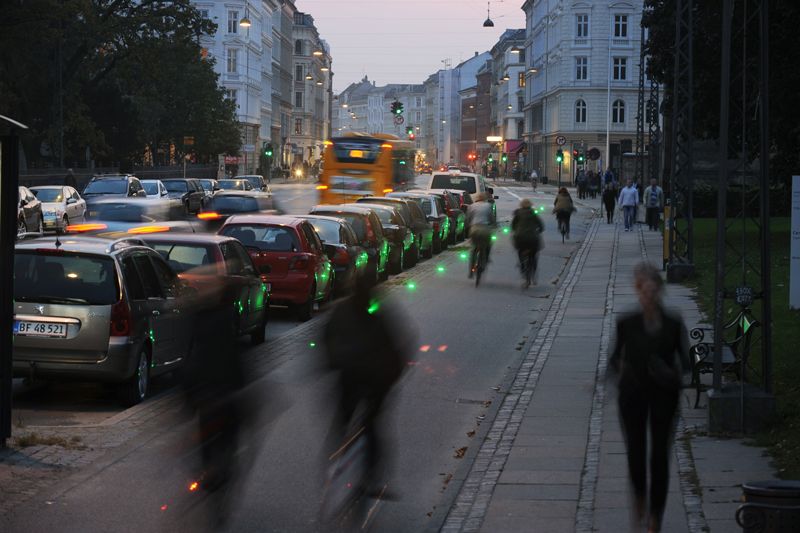 9 out of 10 Danes own a bike
Denmark has for long been working on improving the safety and accessibility and therefore the city of Copenhagen now is listed as number 1 city in the world to cycle in (Source: Wired 2017). Also, 9 out of 10 Danes own a bike, but only 4 out of 10 Danes own a car. Bicycling in Copenhagen reached a new record in 2016 of having more bikes than cars in the city centre. The total number of bikes are 265.700 compared to 252,600 cars (Source: The Guardian 2016).
So, how do the Danes do it?
Danes prioritize their cyclists
Research shows that comfort, reduced travel times and safety in is an obvious request from the cyclists. SWARCOs solution The Green Wave, which you can find in a lot of places in Denmark, helps cyclists to keep a steady pace to avoid un­necessary stops in signal cont­rolled intersections and sparing themselves some energy. In this way also a reduction of red light violations is achieved.
Greenwave for cyclists
The Green Wave is visualized by LED lights fixed in the street, on posts or using "countdown signals ". If the cyclists stay in the green wave, they will be granted a green light at the next intersection. The system connects to the traffic signal controller which also can be coordinated with the adjacent intersections for a better flow through multiple sig­nal regulated junctions.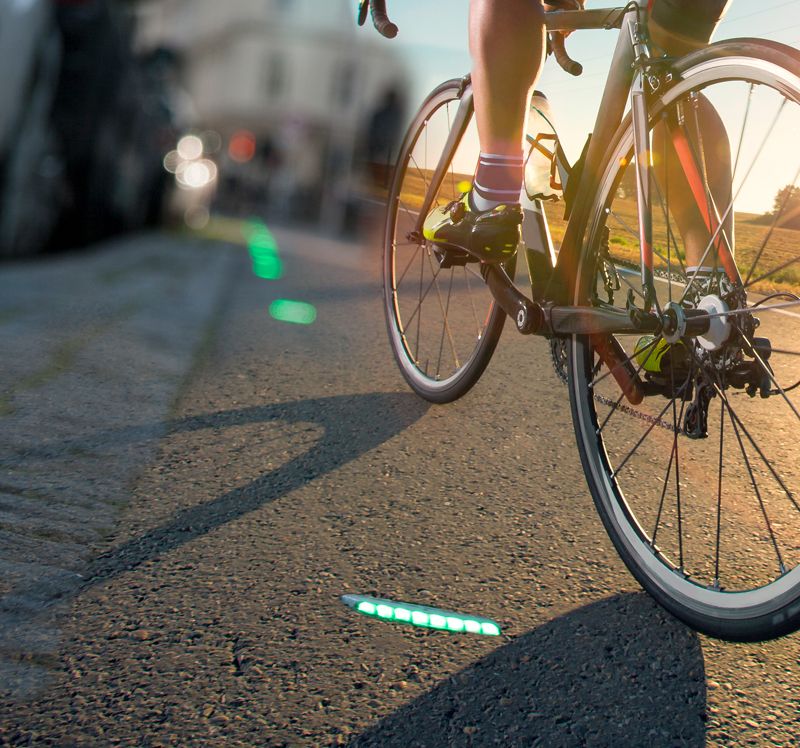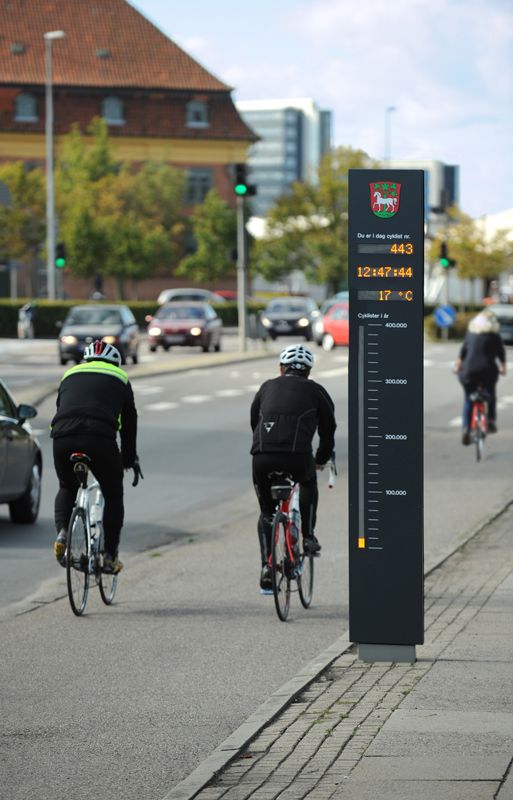 ….and protect their safety
To improve safety Danes invested in lowering the risk of dangerous right turns and installing variable message signs to warn cars about the cyclist in the near area.
Warn the motorist about the cyclists in dangerous areas
LED light fixed in the street or LED signs, alerts right turning motorists that there may be bicyc­les on the crossing cycle path that can be difficult to detect in the mirrors. Varia­ble message signs are established on the main road, which alerts and warns motorists about cyclists on the road. When a cyclist is detected the signs are light up with a speed reduction or a warning mes­sage. The signs are lit if there are cyclists in the dangerous area and turns off automatically when no cyclists are detected.
Track the record and manage cycling infrastructure based on statistics
By installing a cyclemeter your city can thank the cyclist for their contribution and show customized statistics of today. In addition to displaying the information to the inhabitants, the city's traffic engineers get a detailed picture of the towns' bicycle traffic, in the same way, like many cities, today have for cars.