The Pearl of Smart Mobility
Public Transport Management for Kazakhstan's Capital
In just two years, Kazakhstan's capital Astana has implemented an ultra-modern smart mobility system for public transport that quickly and comfortably transports the more than one million inhabitants from A to B. The system is designed to meet the needs of the city's population. The operator Astana ALRT has invested almost 7 million euros.
When it comes to intelligent traffic solutions in the digital age, SWARCO is a must. The "Pearl of the Great Steppes", as Astana likes to be called, now also has state-of-the-art traffic management - with integrated systems for prioritising public transport, fleet monitoring, ticketing and real-time passenger information. Designed and implemented by SWARCO MIZAR in collaboration with ticketing provider AEP Italia.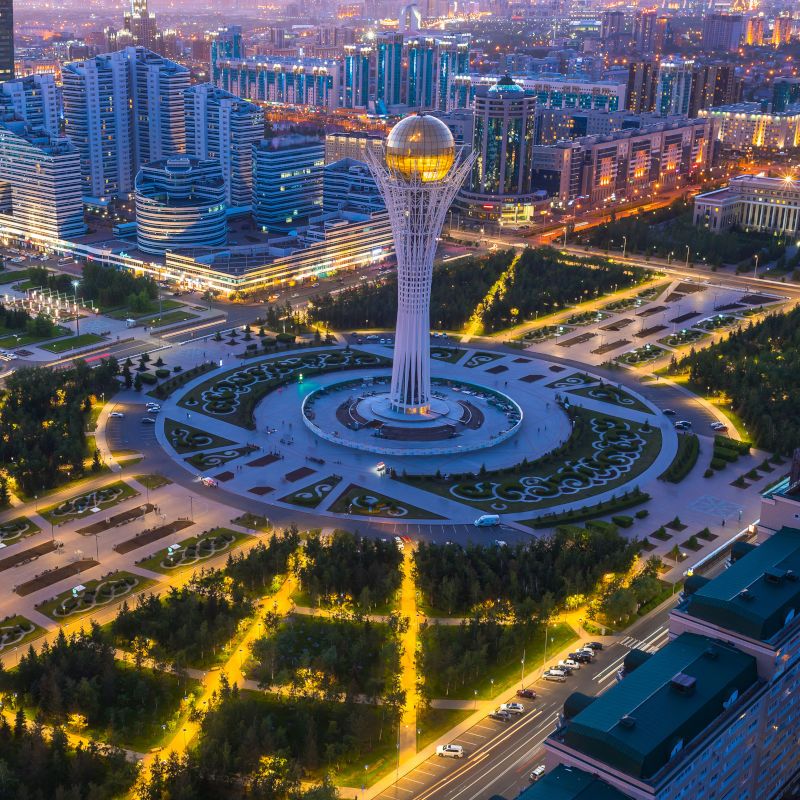 Transparent and Convenient Electronic Payment
A uniform e-ticketing system was a very important element in the modernisation plan of Astana's public transport system to make public transport more attractive to all participants. The advantages of electronic payment are obvious: no cash, no coins - smart cards are the money of the 21st century! And if an individual card is lost or stolen, it can be replaced easily and immediately. In addition, there is a significant expansion in the range of tickets on offer and the possibility of flexible pricing. For example, cheaper tariffs apply to monthly or annual tickets. Electronic payment greatly improves the quality of service and makes the entire payment process more transparent, secure, convenient and faster. Last but not least, fare evaders can be exposed more easily.


Being Informed on the Move
For Astana's new e-ticketing system to take off, it needed the complete equipment: 750 buses, 390 on-board ticket counters, 1,570 contactless on-board ticket validators, 750 driver counters, 30 ticket vending machines (TVM), and more. Plus: SWARCO's automated traffic management system includes modern, networked information platforms - for real-time timetable information and travel times. Displays at railway stations and stops as well as in buses, trams and trains provide travellers with a constantly updated overview of traffic and facilitate overall travel planning. Thanks to SWARCO's innovative mobility systems, Astana ALRT always keeps an eye on the development of passenger flows and can react immediately to weak points. In short, all public transport is designed to be effective and comfortable for everyone involved. Today, tomorrow and the day after tomorrow.
KEY FACTS

PROJECT DURATION
2014–2016

THE CHALLENGE
Implement an intelligent transport management system with all relevant equipment aspects

SERVICES
Planning and execution of a fleet management, information and e-ticketing system for 750 buses

TECHNOLOGY
750 buses, 390 on-board ticket counters, 1,570 contactless on-board ticket validators, 750 driver counters, 30 ticket vending machines