TYPES OF TRAFFIC SIGNS
Flat, Alform and Alkant Systems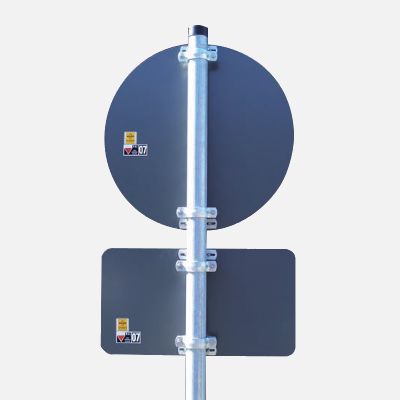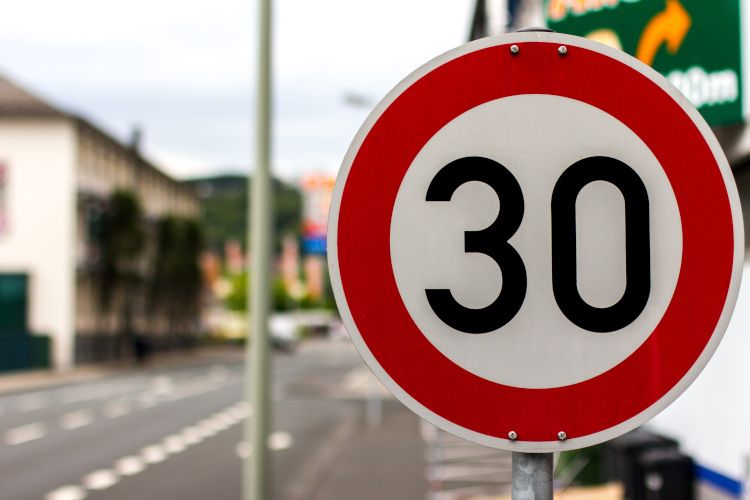 SWARCO's comprehensive sign portfolio offers 3 major build types:
Flat signs
ALKANT signs
ALFORM signs
Further information about the different types can be found in the corresponding tabs.
Flat signs are made of 2 to 3 mm aluminium.
This build type uses no edge reinforcement.
They are attached to the post with clamps, using special drill holes.
SWARCO offers the full range of mounting materials, posts, etc.
ALKANT aluminium traffic signs have flanged edges and a perfect sign face without drill holes. The sign stays clean due to the screw-less front design.
ALKANT signs were developed to further enhance passive safety. They are manufactured from a single piece without the need for rivets, welding or similar techniques.
The flanged edge prevents injuries due to the absence of sharp edges. At the same time it protects against deliberate or accidental deformation.
The state-of-the-art traffic sign is especially suited for the urban environment and fulfils all the requirements of a modern sign.eines modernen Verkehrszeichens.
Further features:
quick and cost-effective installation without the need for special tools,
easy (multiple times) replacement of the actual sign,
highly resistant against deliberate (vandalism) and accidental damage,
superior passive safety,
easy handling,
SWARCO certified quality
Traffic signs made of 2 mm aluminium, reinforced edges (u-profile). Signs larger than 1.1 m2 made of 3 mm aluminium with reinforced ALFORM-II profile.
ALFORM is a design that combines sign, post and clamps to form a uniform system based on the same base material.
Depending on the size of the sign ALFORM comes in 3 build types which are all mounted with the same type of clamp. The front stays clean.
The development of the ALFORM was mainly driven by SWARCO and remains unrivalled.
MAJOR FEATURES
stability
functionality
cost-efficiency
easy transport
durable
pleasing design
ALFORM types depending on the size of the sign:
ALFORM I

This construction type is ideal for signs with a sign face area of up to 1.1 m2.

ALFORM-I-System has a single reinforced edge profile.

Advantages:

-high stability

-protected edges

-mounted on the backside with ALFORM clamps
ALFORM II

For direction signs with fixed or variable signs up to 6 m2.

For this type of signs a larger reinforcement frame was developed. The same clamps are used for ALFORM I and II.

ALFORM III

Direction signs (roadside or overhead) have sizes of 6 m2 and larger. They are required to form a single sign face so for reason of easier transport they have to be assembled at the construction from multiple pieces.The edge profiles are designed to fit the requirements of these largest of signs.