Hinged Signs
Uncomplicated transformation artists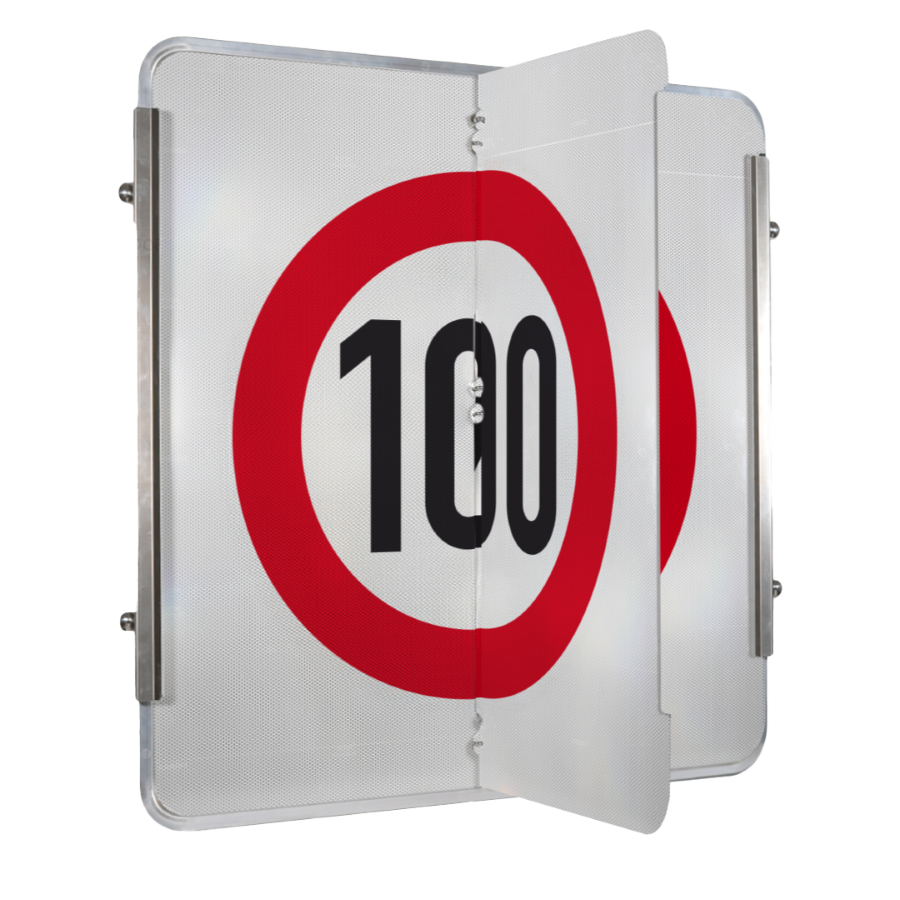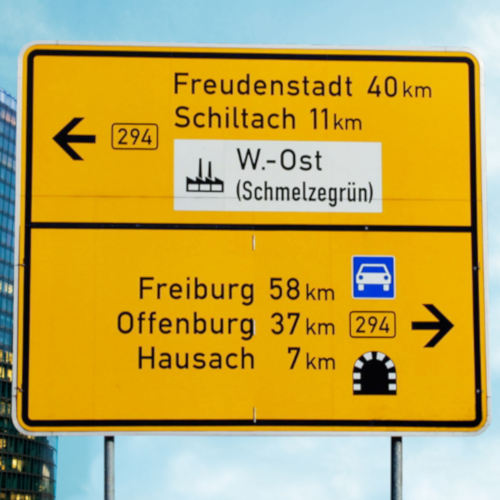 Introducing a unique product on the traffic sign market: the SWARCO hinged sign. Changing motifs. Without electricity. Cheaper than prismatic turners. Simple to handle. SWARCO's hinged signs can do all that.
Hinged signs are genuine transformation artists and ideally suited for the temporary display of changing, variable and time-limited information. They are used at construction sites or checkpoints as well as for diversions, road works, tunnel closures or events.
The sturdy hinged sign consists of a 3 mm strong aluminium base sign with ALFORM-II or ALFORM-III frame. In addition, it has one or optionally two hinged sashes, which allow a variation in the display. This results in up to three different display options.
The hinged sashes are interchangeable and are made of 3 mm strong aluminium as well. The traffic sign is hinged in folder form with rings and has a lockable self-closing latch for fixing. Spacers made of rubber are fitted between the hinged panel and the basic sign to prevent damage to the foil or rattling noises. This ensures a long service life. The hinged signs provide a unique uniform image in any position without disturbing edge offsets caused by hinges or foil joints.
Request more information about our uncomplicated transformation artist now.
Video visualisations of several Hinged Sign options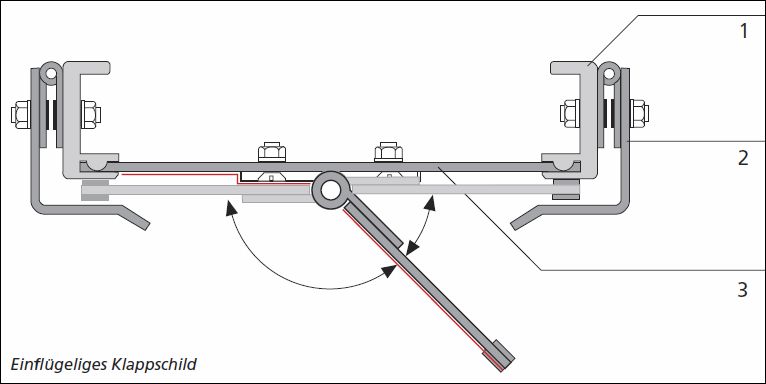 ALFORM-II Frame
Flap arrester
Base plate
Flap
Drill-hole for padlock
Lever to release arrester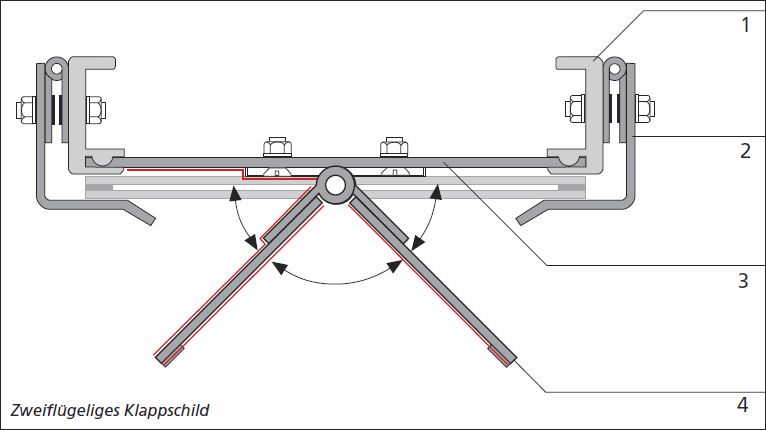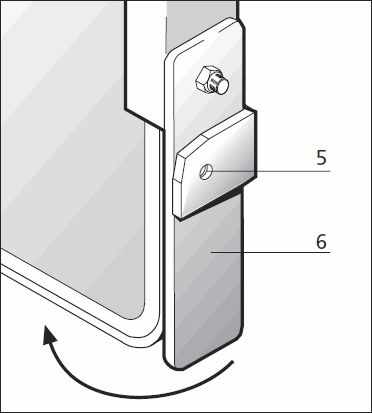 ALFORM-II or ALFORM-III frame
Base plate and hinged sashes made of 3 mm thick aluminium
Optionally one or two hinged sashes
Hinges made of stainless steel
Lockable self-closing latch
Hole for padlock available
---
Recommended sizes in
mm
750 x 750
1.000 x 1.000
1.250 x 750
1.500 x 1.250
1.500 x 1.000
1.750 x 1.500
2.000 x 1.500
Maximum sign height 2.500 mm