SWARCOBLAST Blasting Corundum
Synthetic Fine Blasting Material. Aggressive and Robust.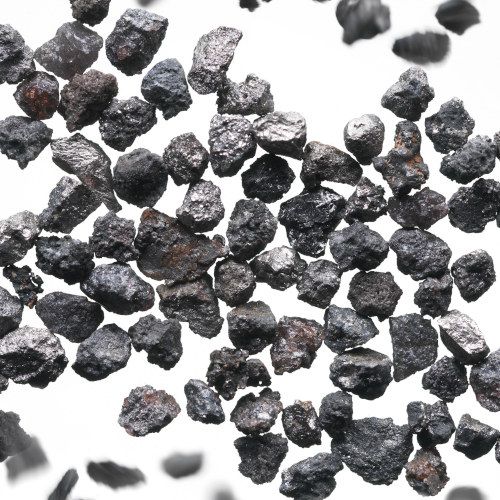 For cleaning, roughening, descaling, rust-removal of metals without special requirements and when media-loss is inevitable.
Blasting Aluminium Oxide NK-Pe II is a byproduct of the production of Normal Aluminium Oxide. It is partly mineral, partly metallic. Blasting AO is an alternative to Normal AO in steel treatment, when the requirements are not high and medium-loss is inevitable.
Applications:
Rust-removal and descaling
Roughening
Cleaning of heavily contaminated surfaces
Reusable
Blasting systems:
Pressure-fed
Injection-based