SPEED WARNING SIGNS
Speed Warning Vehicle Activated Signs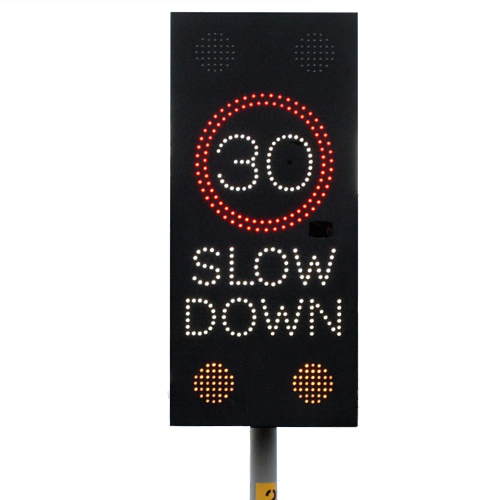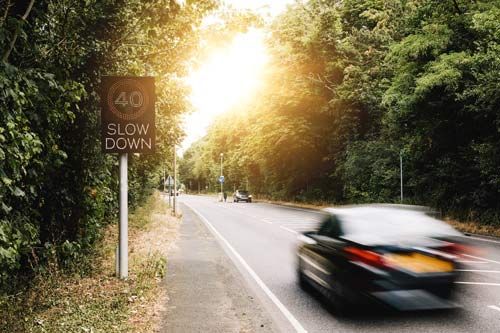 SWARCO's range of Speed Warning Signs are designed for use in locations where speeding vehicles are an issue. Often, they display a combination of pictograms and text to reinforce the message to motorists. Available as a speed limit roundel or speed indication sign which displays the vehicle's actual speed.
Using SWARCO's patented low power LED system and automatic dimming to ambient light levels, solar is an ideal power solution. Alternatively, we can also offer mains, switched mains or battery powered signs.
All of our Speed Warning signs also come with data logging providing statistical feedback on the number of activations, vehicle speeds and volumes. All this information plus much more can also be accessed remotely via a web interface using SWARCO's sign management system, Zephyr. This also provides critical information on power consumption, error logging and a statistical report generator.
For a complete solution these can be installed along key routes or throughout neighbourhoods together with Zephyr to analyse vehicle speeds, key trends and implement wider strategies.
SWARCO's Speed Warning sign excel all European standards and are CE Certified to EN12966, TOPAS registered and TSRGD compliant.
High Energy-
Efficiency​​​​
Conforms to all relevant standards
Various Options & Bespoke Designs
Benefits of SWARCO's Speed Warning Signs
Improves road safety and speed awareness
Ability to supply multiple designs for your needs as well as bespoke designs
Proven reliability with a 15 year design life
Remote monitoring available on all devices
All components built into a single enclosure reducing street furniture clutter and ensuring water resistance on all components
Designed and manufactured at our UK production facility