SPEED WARNING SIGNS
Speed Warning Vehicle Activated Signs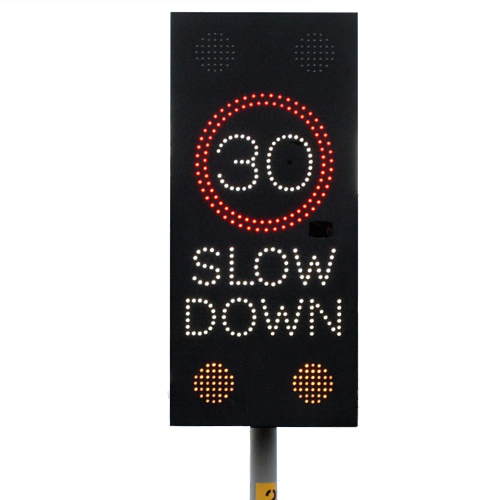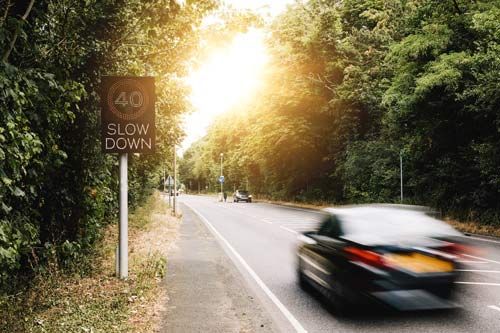 Sign Types Available
Speed Limit Reminder (SLR)
Speed Indication Device (SID)
Smiley Activated Message (SAM)
All of our signs are available with data logging and can be powered by solar or battery as well as mains thanks to our ultra low power consumption.
Use case examples
Speed warning through 'rat runs' or streets that are used heavily for commuting traffic where their is also a high number of vulnerbale road users like pedestrians or cyclists
Community speed watch
Capturing data to be able to gather evidence for additional speed reduction measures
On dangerous roads such as country lanes with a bend or junction
In areas around schools where variable speed limits are set
We also have a smaller, moveable version called the MVAS. It is designed especially for village or residential environments. The MVAS can be used as part of a community speed watch project and can be moved around to different locations, can be solar or battery powered and comes with free data logging.
SWARCO's range of electronic Speed Warning Signs are designed for use in locations where speeding vehicles are an issue. Available as a speed limit roundel or speed indication sign which displays the vehicle's actual speed.
Using SWARCO's patented low power LED system and automatic dimming to ambient light levels,.
The signs use a radar to detect vehicle speeds and use an energy efficient LED display to show the message to oncoming drivers and have been shown to reduce accidents by up to 34%*.
All of our Speed Warning signs also come with data logging providing statistical feedback on the number of activations, vehicle speeds and volumes. All this information plus much more can also be accessed remotely via a web interface using SWARCO's sign management system, MyCity. This also provides critical information on power consumption, error logging and a statistical report generator.
For a complete solution these can be installed along key routes or throughout neighbourhoods together with MyCity to analyse vehicle speeds, key trends and implement wider strategies.
SWARCO's Speed Warning sign excel all European standards and are CE Certified to EN12966, TOPAS registered and TSRGD compliant.
High Energy-
Efficiency​​​​
Conforms to all relevant standards
Various Options & Bespoke Designs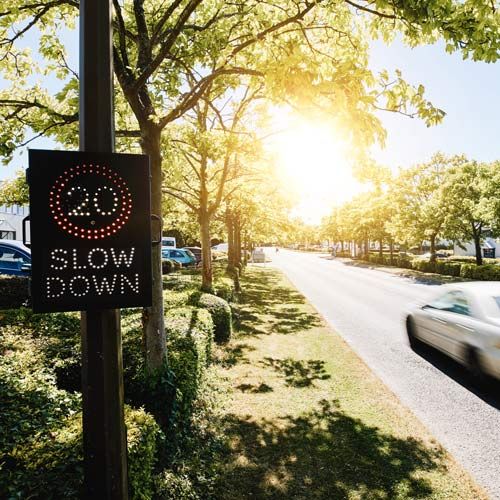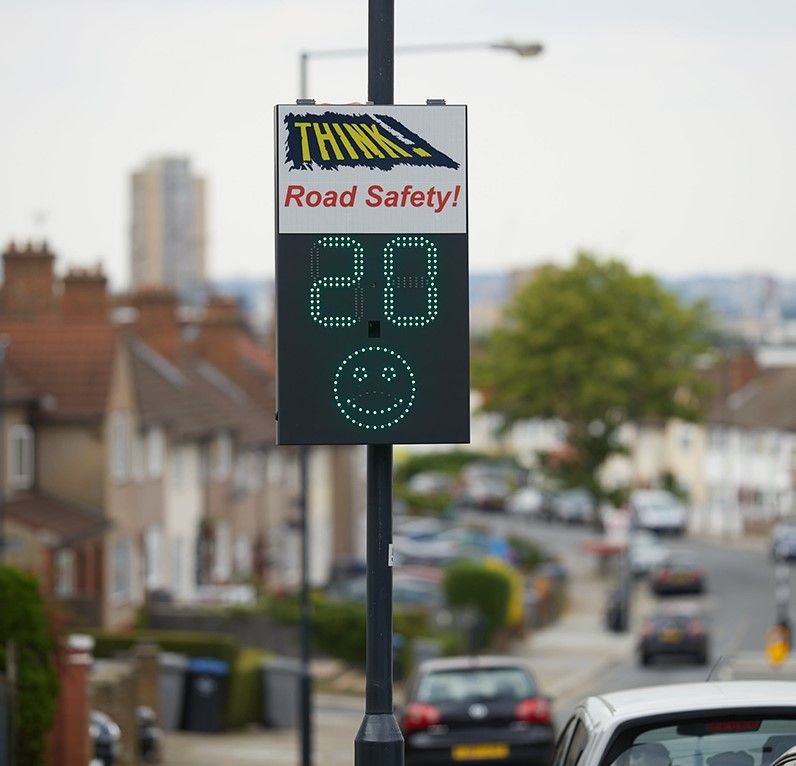 Benefits of SWARCO's Speed Warning Signs
Improves road safety and speed awareness
Ability to supply multiple designs for your needs as well as bespoke designs
Proven reliability with a 15 year design life
Remote monitoring available on all devices
All components built into a single enclosure reducing street furniture clutter and ensuring water resistance on all components
Designed and manufactured at our UK production facility
A real example: London Borough of Brent
SWARCO installed 34 VAS across the Borough of Brent. Most of which are fixed to existing light columns whilst some are solar powered. The signs are CE marked for quality and safety at the highest level and they are built with SWARCO's latest LED's. This LED technology gives the greatest optical output which provides dramatically increased reliability whilst also reducing power consumption.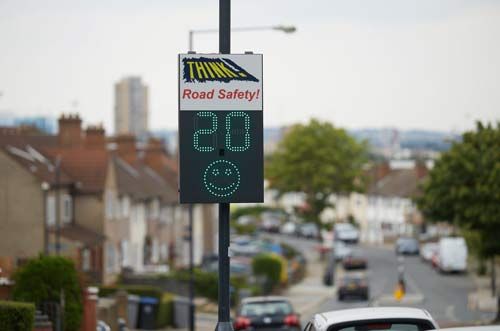 Each VAS has a pre-set threshold speed, appropriate for the location, and when activated by an approaching vehicle over the threshold the speed is displayed along with either an instruction of 'slow down' or a 'sad face' in red. For vehicles driving within the speed limits, a 'happy face' or 'thank you' is shown in green.
Chhaganlal says Brent Council is committed to the continued reduction of personal injury accidents:
"we are pleased that the project is bringing about more general awareness to all road users about the potential dangers to motorcyclists and reducing accidents overall. If these signs help to prevent a death or serious injury on the Borough's roads then it is money well spent."
Electronic warning signs can also be used to warn of hazards such as junctions or adverse weather conditions, or to raise awareness of speed around schools. Get in touch with our team to discuss your requirements using the contact form below.