MOVEABLE VEHICLE ACTIVATED SIGNS
Move your speed warning sign locations frequently with our MVAS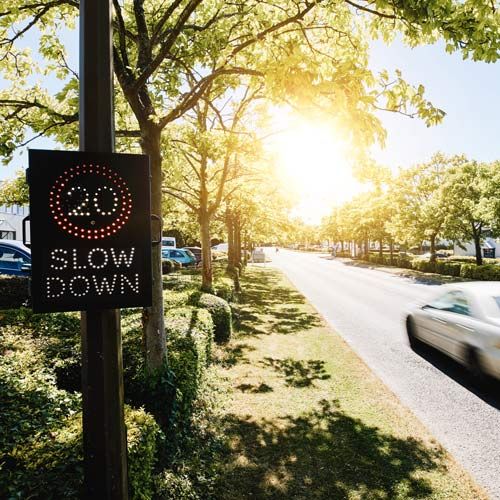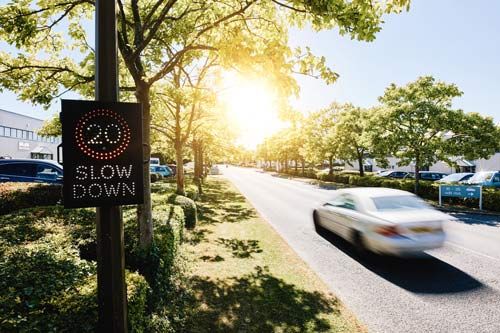 Moveable Vehicle Activated Signs (MVAS) from SWARCO are a smaller, compact and battery powered version of SWARCO's speed warning signs.
These are designed for self-deployment to improve road safety and encourage safer driving speeds. The signs in this range can be mounted to existing street furniture reducing the need for additional poles, and are designed to be light enough to to be easily relocated.
This range comes with data logging as standard so that vehicle speeds, quantities and trends can be analysed to assess road safety measures.
These devices have a battery life of up to 20 weeks from a single charge, making it the lowest maintenance version to date. Alternatively, these can also be solar powered reducing the need for maintenance even more so.
We also supply moveable Speed Indication Signs which display vehicle actual speeds and relvant messages including 'SLOW DOWN' or 'THANK YOU'.
Our simple packages ensure you receive everything you need to manage and maintain your Moveable signs including training at a site of your chpice, free warranty, free data logging and spare battery packs.
Stephen Easton, Traffic Management Officer at Stirling Council says
''they have been used in various locations in the region where they have proved to be very successful. The data that the units provide are useful in the assessment process for traffic reduction measures...placing the signs at random locations provide the desired reaction to local and outside motorists that their speed is too high and to be more aware in future when driving that particular stretch of road. ''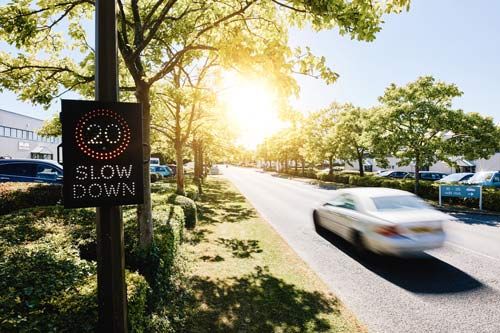 High Energy-
Efficiency​​​​
Key Benefits of SWARCO's MVAS & MYSI include;
Move to a variety of locations to target as many drivers as possible
Training at a site of your choice
Free data logging accessed via Bluetooth to analyse vehicle speeds, time logging and traffic volumes
Low power consumption and comes with a rechargeable battery as standard, alternatively opt for a solar conversion
Lightweight yet durable, professional installation isn't required
A reliable option and long design life
Certified to CE EN12966, a legal requirement for use on your roads
TOPAS registered and TSRGD conformity