OVERHEIGHT VEHICLE DETECTION
Reduce the number of bridge and tunnel strikes immediately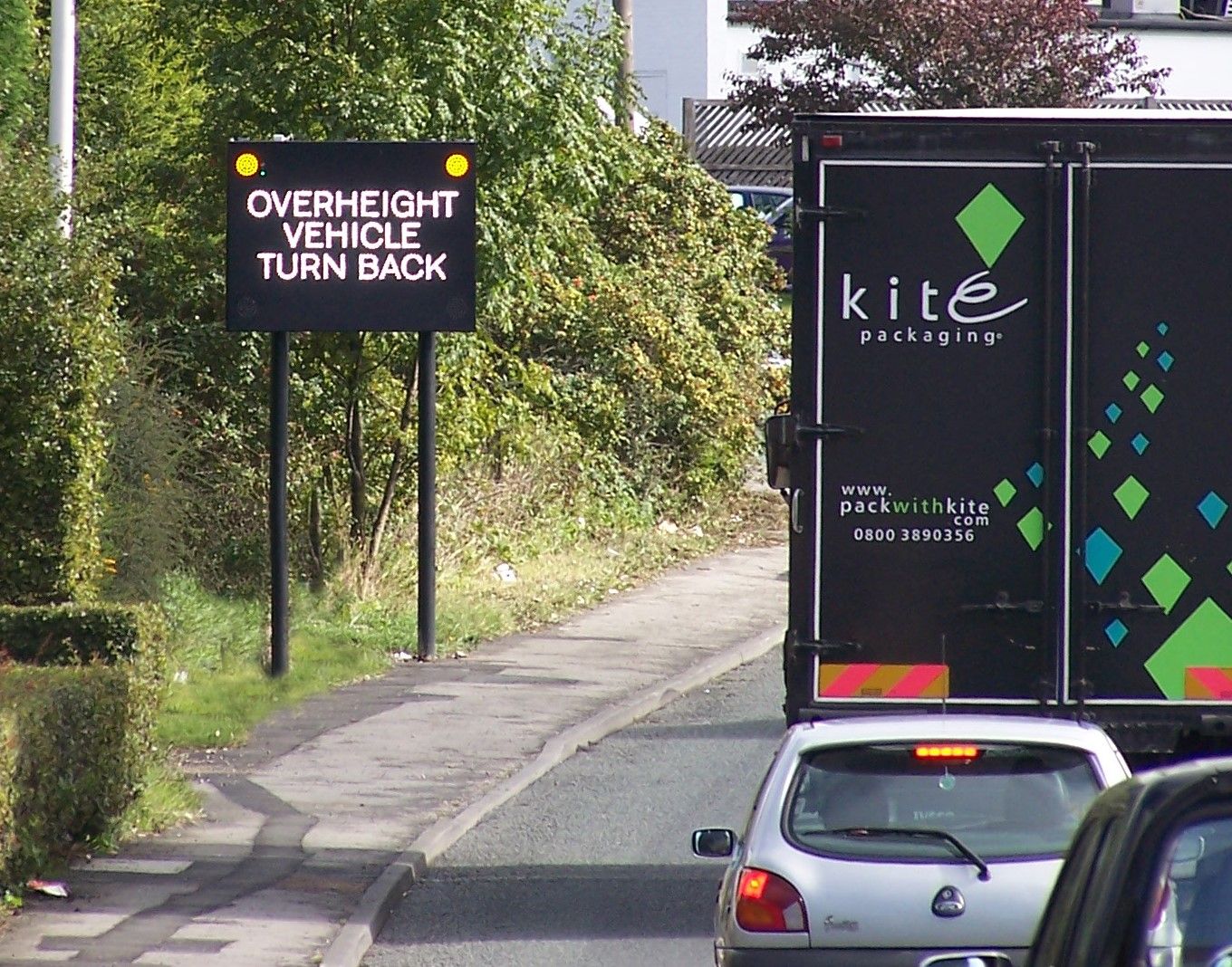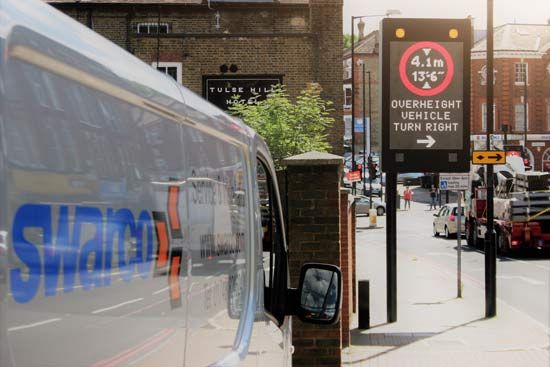 Costly bridge strikes can be avoided by alerting overheight vehicles on their approach. SWARCO's Overheight Vehicle Detection (OVD) systems are the ideal solution.

Utilising several detection methods to suit the location, SWARCO's overheight detection system determines whether a vehicle is too high to safely pass under a bridge, tunnel or height restricted area. The system activates a TSRGD compliant fixed message on an LED display advising the driver to either 'Turn Back' or to 'Divert Right or Left' or a bespoke design. Signs often feature the safe height graphic to explain to drivers of all languages of the danger.

Live information from the system including all activations and status are monitored and recorded to ensure safety critical signs are always in optimum condition. All of which can be accessed remotely using SWARCO's Zephyr.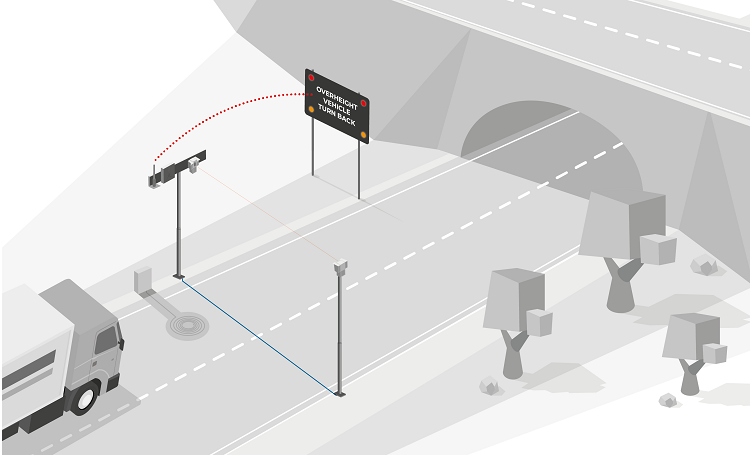 Significantly improves road safety
Key benefits of SWARCO's Overheight Vehicle Detection system;
A choice of messages advising drivers on action to take
Applications include low bridges, arched bridges, tunnels, site infrastructure and car parks
All activations and operational status monitored and recorded, also available remotely
Also available in full colour VMS to display any message or graphic required
Infra-red detection beams at the most effective location
Vehicle detection in carriageway to prevent spurious activations
High speed radio link to activate signs
Reduce the number of bridge strikes and reduce congestion and economic costs due to disruption or road and rail users
Enhanced safety for all travellers