PTC SNAP-LOCK JOINTING ENCLOSURE
Snap-Lock Jointing Enclosure made of Transparent Polycarbonate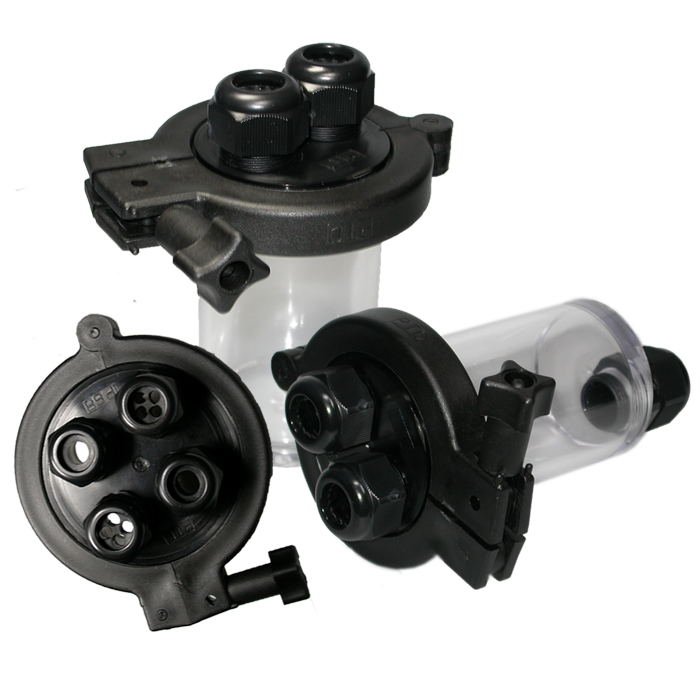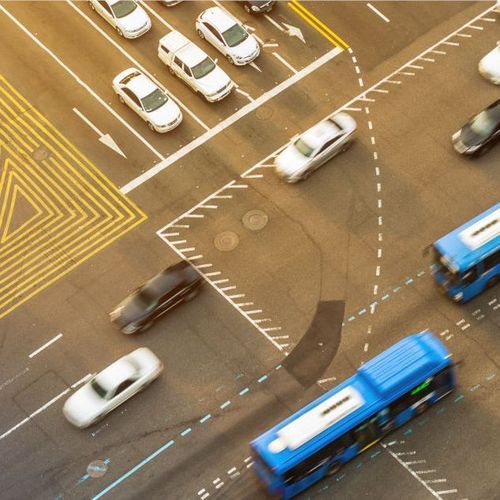 The PTC snap-lock jointing enclosure is a revolutionary system for the easy, clean and quick connection of different cables and wires. Exemplary for the application fields is the connection of inductive loops with a feeder cable.
The enclosure is made of transparent polycarbonate which allows the internal visual inspection of the connections from the outside. The innovative locking and sealing mechanism guarantees the repeated entry and closure of the jointing enclosure for maintenance and examination means.
To do so, no tools are necessary. This built-up allows exchanging the connection cables without cable loss and without additional costs. For the protection against manipulation, the locking mechanism can be sealed with a lead seal.
Since no resin or gel is needed for sealing, the enclosure can be used directly immediately. There are no waiting or hardening times. Additionally, the PTC reusable jointing enclosure has an unlimited shelf life.

TYPICAL APPLICATIONS:
Water proof connection for cables
Connection of inductive loops with feeder cable
FEATURES:
Transparent polycarbonate
UV-stable, therefore suited for outdoor usage
No oxidation: Metal parts (thread only) made of brass
No environmentally harmful material used
Water and dust proof: protection class IP68
Suited for single and multi-core cables
ADVANTAGES COMPARED TO
CUSTOMARY JOINTING ENCLOSURES:
Quick handling saves 50 percent of time
No waiting times; ready for operation directly after mounting
No resin or gel required
Unlimited shelf life
Visual internal inspection of the terminals (transparent)
Repeated uncomplicated entry and closure
No loss of cable when renewing feeder cable
Repeatedly reusable
Higher profitability
Benefits
Easy and quick handling without additional devices or specialist tools
Suited for fibre optic cable, aluminium cable and copper cable / wires
Later examination and disruption of the connection possible without effort and costs
Resistant against environmental conditions (Polycarbonate)
Sealing to protect against unauthorised opening
Standard models with two, three or four screws
Standard seals and bungs for several cables and different diameters


PTC SNAP-LOCK JOINTING ENCLOSURE

The PTC snap-lock reusable jointing enclosure is available in three standard models for a multitude of applications.


For an optimum sealing we recommend longitudinally watertight cable with the according single and multiple seals.