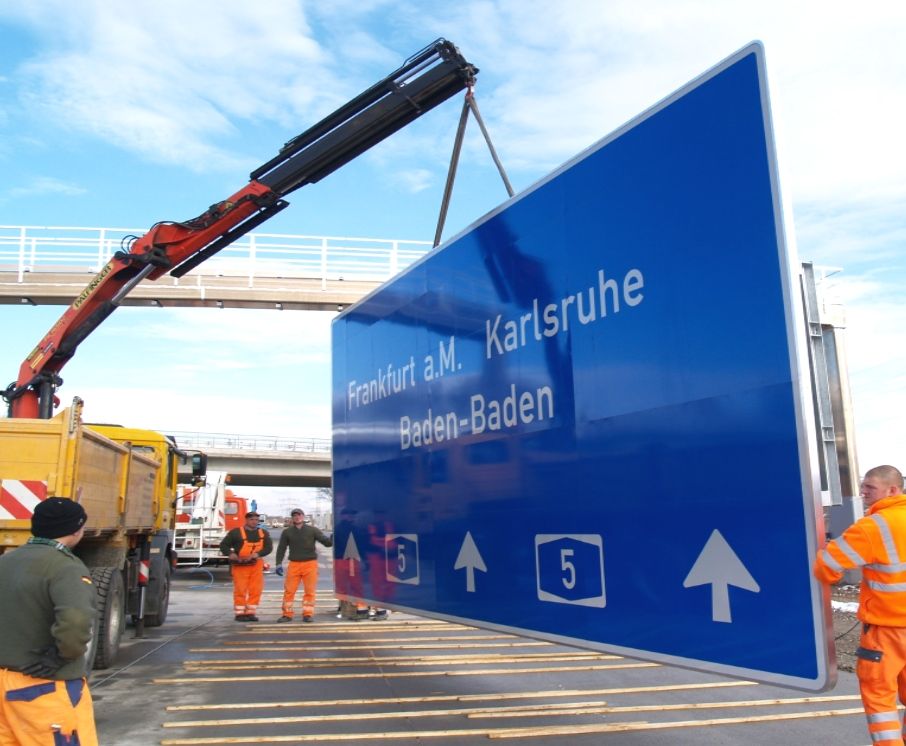 SWARCO DAMBACH GmbH
Our experts in static road signage
SWARCO DAMBACH GmbH, based in Gaggenau near Karlsruhe, is one of the leading German converters of reflective films and manufacturers of static signage of all kinds for securing, steering and regulating road traffic.
The range extends from small signs for local streets and street name signs to huge overhead signs on federal motorways. Extensive accessories as well as the production of large aluminium and steel structures complete the portfolio.
Based on its long-standing experience and expertise in traffic technology, together with a dense network of contacts, the company is able to provide reliable individual assistance and consulting to its national and international customers.
The business unit "Commercial Lighting Signs" (Corporate Design Elements, CDE) is no longer part of SWARCO Dambach GmbH as of 01.05.2021. More information.
SWARCO DAMBACH GmbH
Adolf-Dambach-Straße
76571 Gaggenau
Germany
T. +49 7225 64 01
Munich-Haar
Richard-Reitzner-Allee 1
85540 Haar
Germany
T. +49 89 89699 215
F. +49 89 89699 4215
Neuruppin
Erich-Dieckhoff-Straße 54-60
16816 Neuruppin
Germany
T. +49 3391 8221 3
F. +49 3391 8221 48
IMPRINT
SWARCO DAMBACH GMBH
Address
76552 Gaggenau (postal address)
76571 Gaggenau
Adolf-Dambach-Straße
Germany

T.: +49 (0) 72 25 64-01
F.: +49 (0) 72 25 64-3 00
E.: office.dambach@swarco.com
Managing Director: Thorsten Kern
VAT no.: DE 144014951
Court of Jurisdiction: Amtsgericht Mannheim HRB 520082