The final stage...
... of the completion of the new SWARCO Global Glass Beads Technology Center is currently underway in Neufurth in the district of Amstetten, Lower Austria / Austria. With this move, SWARCO Road Marking Systems are entering a new era. State-of-the-art production processes and innovative research will set milestones here in terms of quality and customer service.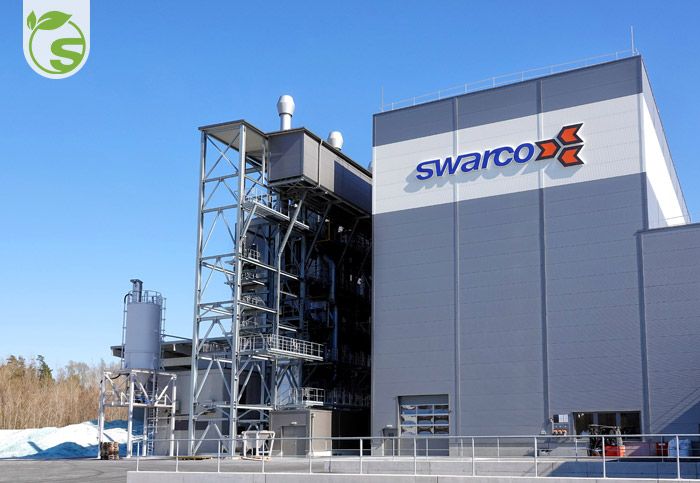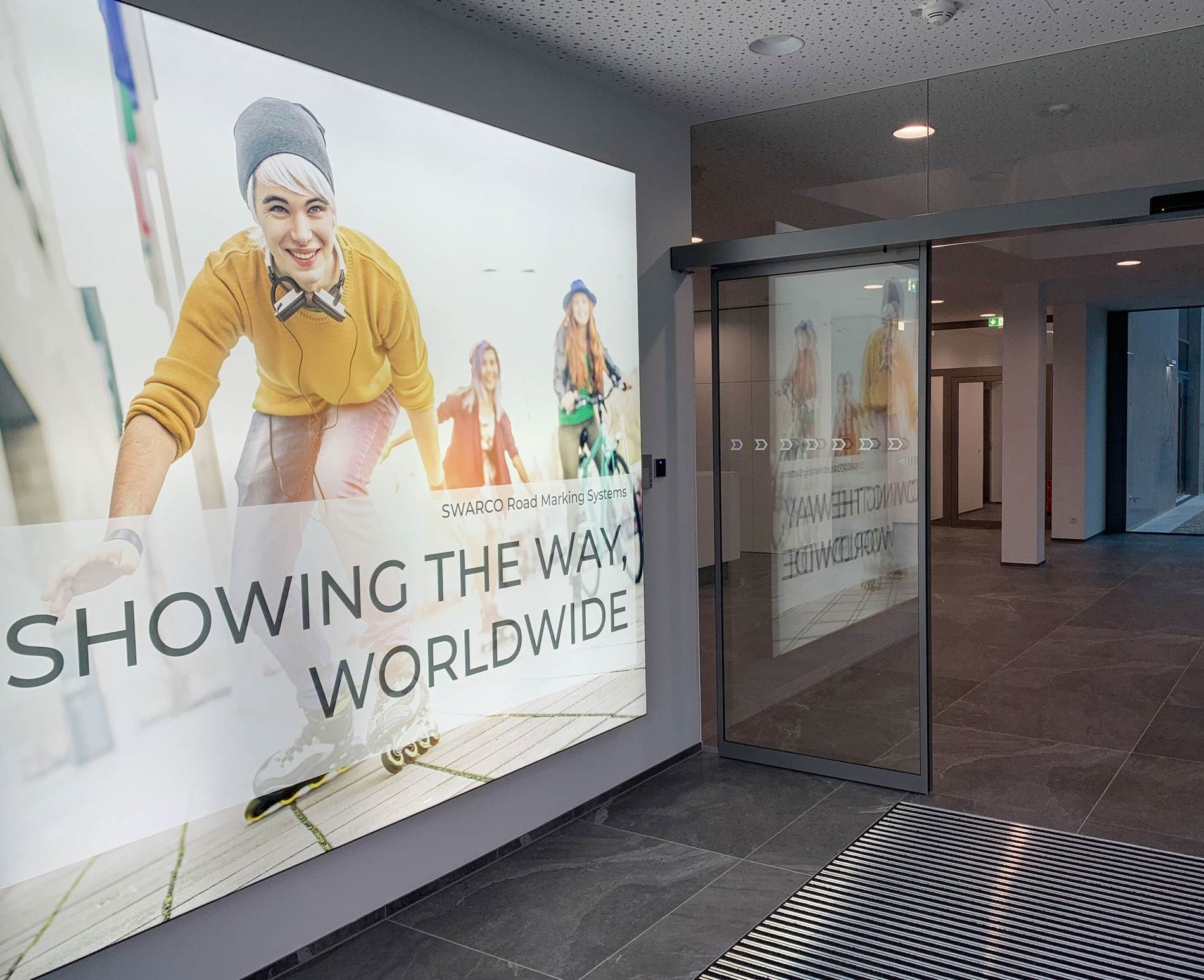 Environmentally friendly, high-end quality
State-of-the-art laboratories as well as pilot and test facilities of the highest quality are now located at the "Center of Competence," which has been integrated into the SWARCO Global Glass Beads Technology Center in addition to the production facilities. SWARCO has been able to continuously increase customer satisfaction thanks to innovative technologies and increased levels of automation. Energy efficiency and pollution reduction are key focuses of this production and development work, and research and development also focus on minimizing the environmental footprint of all future SWARCO products.
Ready for action!
The new offices are now fully furnished and department teams have moved in by April. To take a peek behind the scenes, check out our Fast Motion video with a humorous touch. In addition, large info screens throughout the building are already in service to keep employees up to date on internal news.
At the same time, the new showroom in the entrance area highlights SWARCO Road Marking Systems, SWARCO Advanced Industry Systems products, and our know-how to both visitors and employees. Meanwhile, employees can enjoy food & drink from the comfortable and elegant canteen, which as been open since February. The green areas around the SWARCO Global Glass Beads Technology Center have also been successfully landscaped.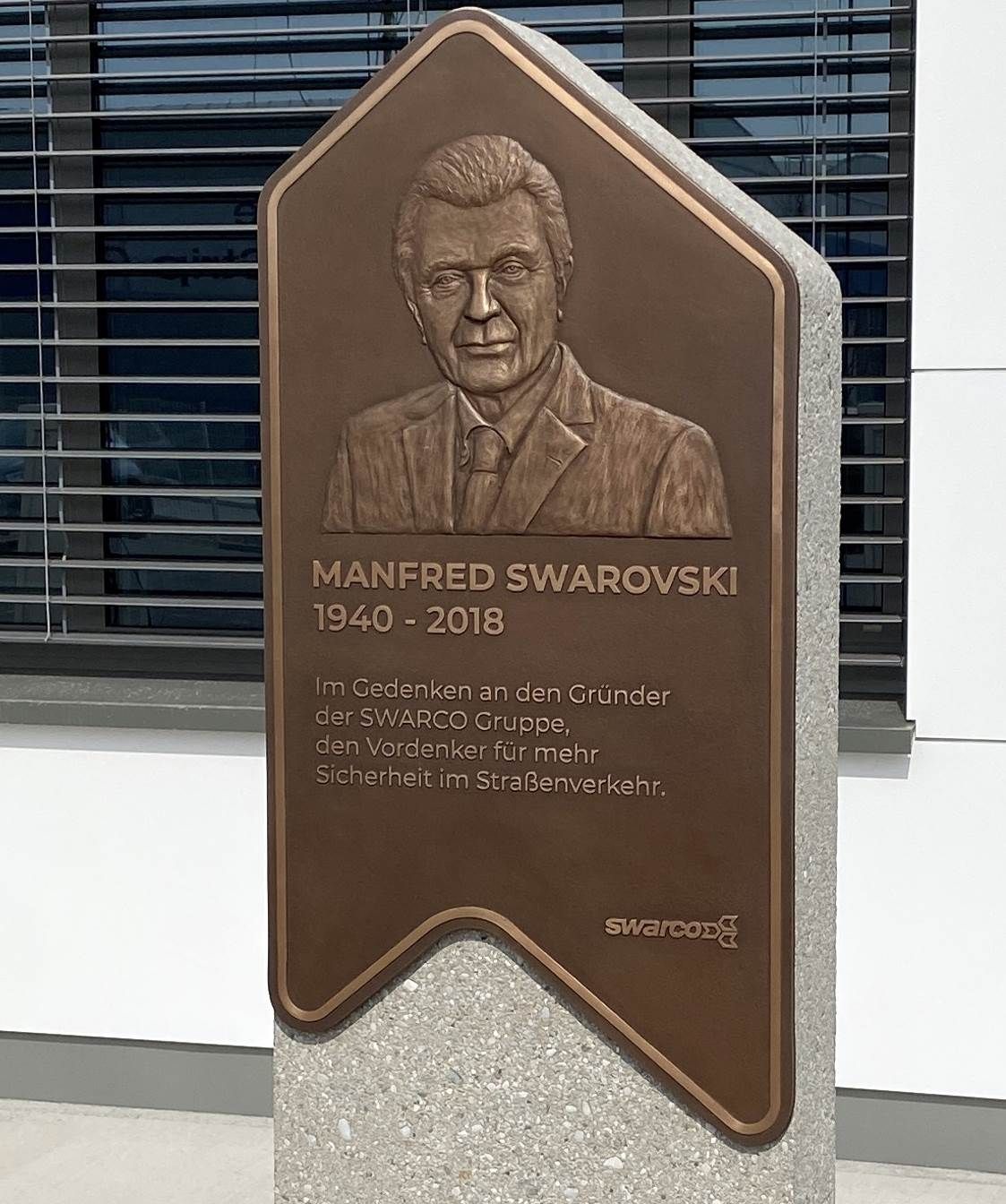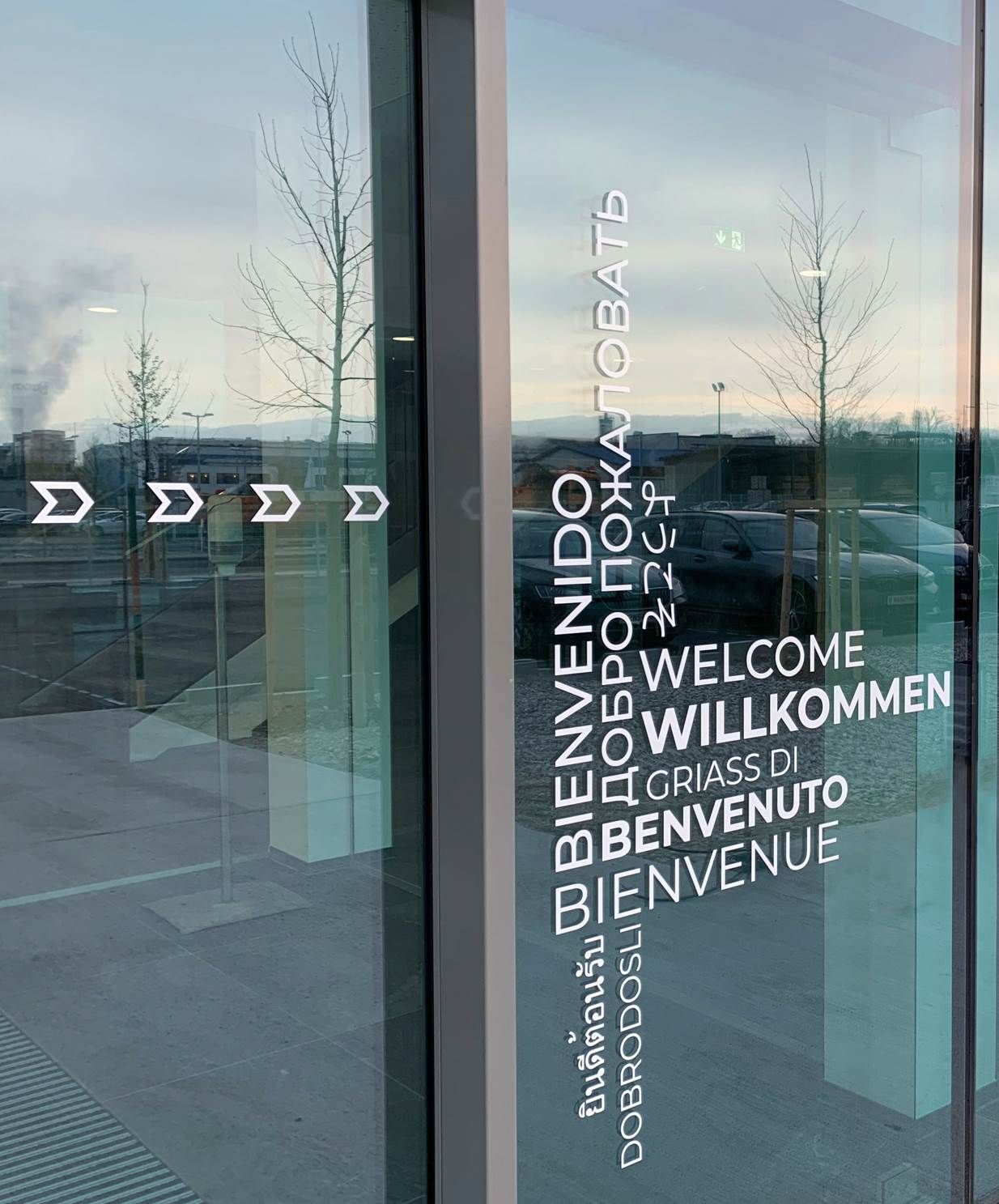 Status report from the plants
The melting systems have already begun trial operations. So too have the granulate plant, the
ovens and the mixing plant. The packaging plant was also relocated in March and now the SWARCO Global Glass Beads Technology Center is in the process of completing final preparations in order to ramp up production to full capacity.