US Test Deck Demonstrates Outstanding Performance by SWARCO Road Markings
Several years in, SWARCO 1110 and SWARCO DURALUX still deliver impressive results, measurements taken in Texas prove.
Modern road markings are among the most important safety devices on traffic routes. Durability is an essential factor here. The glass beads embedded in the marking material must still reflect sufficient light even after intensive use. A field test in Texas now proves the strengths of SWARCO DURALUX. The reflection of the premium glass bead is already far above the retroreflection values of conventional glass beads at the beginning. Even after 21 months on busy roads this advantage does not change.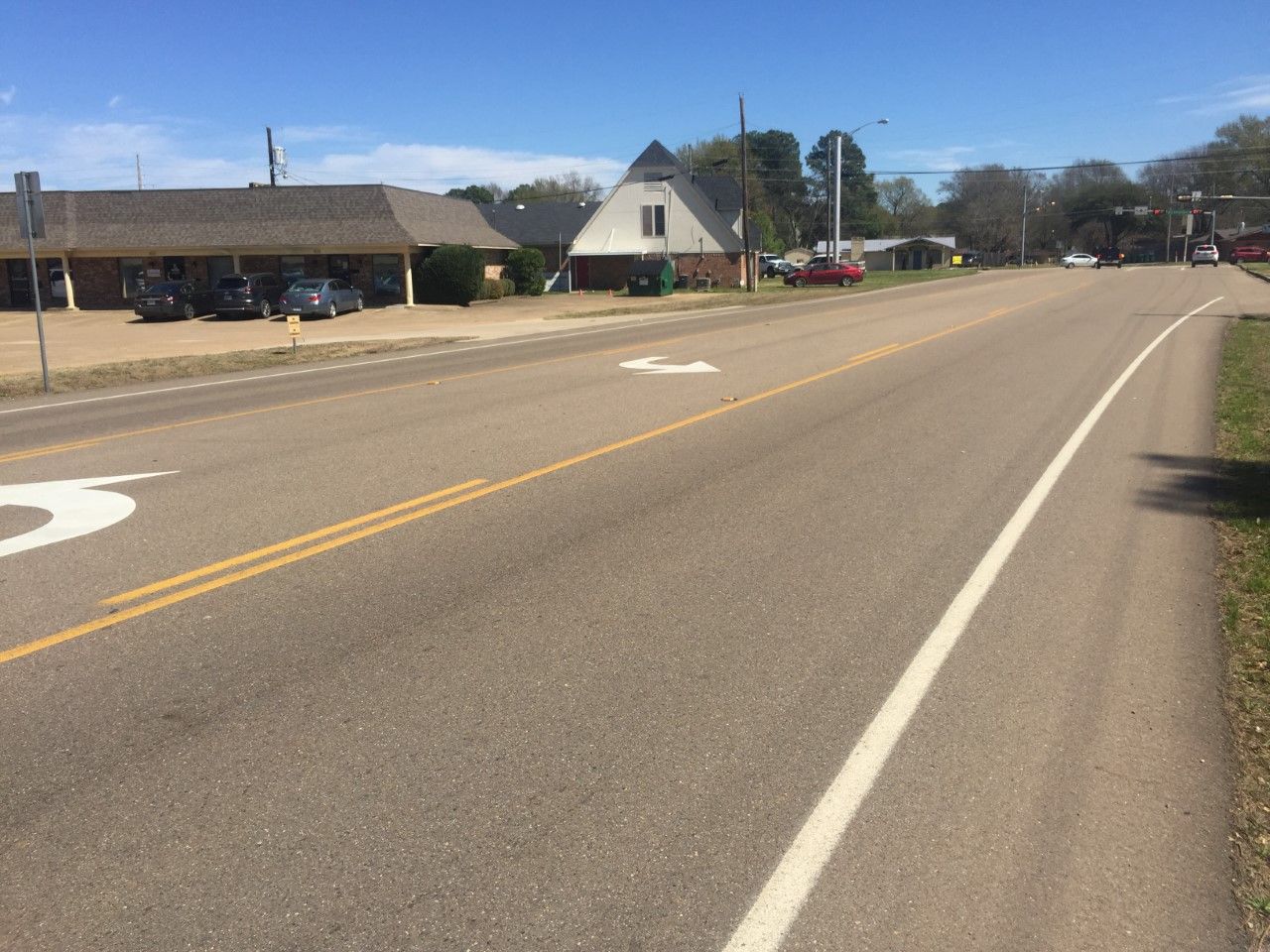 In Texarcana, Texas, the SWARCO 1110 road marking system, in combination with SWARCO DURALUX premium glass beads, proved their excellent performance level.
Picture: SWARCO Road Marking Systems
28 May 2020 - The technical infrastructure on roads is becoming increasingly important. New generations of vehicles are making increasing use of partially autonomous assistance systems. These systems are especially dependent on the sustained visibility of road markings. SWARCO Road Marking Systems is a leader in this field. This is also confirmed by measurements from a field study in the USA.
Retroreflection Values 50% above Average
For the test deck study, we analyzed some road markings in Texarkana, Texas, over the long term. These road markings were applied using the SWARCO 1110 Series High Build Traffic Paint in combination with SWARCO DURALUX premium glass beads. For white markings, the first measurement taken immediately after applying this system showed retroreflection values of 905 mcd/m2*lx on average, while yellow markings averaged at 635 mcd/m2*lx – which is exceptionally high for yellow markings. By contrast, conventional glass beads yield average values of 400 mcd/m2*lx. Four months later, SWARCO DURALUX performed at an average of 780 (white) and 543 (yellow) mcd/m2*lx respectively. The longer this system was in use, the more these premium glass beads proved their worth. After 21 months, the average retroreflection values were 575 and 287 mcd/m2*lx respectively, still higher than those of brand-new standard beads.
The Next Generation of Glass Beads
Road markings are there, first and foremost, to help us find our bearings on the road, making road traffic safer. In this respect, it is key that marking materials reflect the beam from the headlight back in an optimal angle for the driver. Road users rely on this quality for their safety, especially in wet or dark conditions. With its Road Marking Systems Division, SWARCO, a global company with worldwide operations, is one of the front runners in this area. SWARCO DURALUX is the high-end product reflecting state-of-the-art research, with retroreflection values sometimes topping 1000 mcd/m2*lx while offering clear economic benefits as well. Thanks to their special glass composition, these premium glass beads are exceptionally durable. With their long service life, they reduce remarking costs and provide road operators with an optimized price-to-performance ratio.
About SWARCO Road Marking Systems
Quality products and services from SWARCO Road Marking Systems guide traffic safely from A to B by day and, above all, by night. On all types of road. Whatever the weather. From a single source. Over 5,000 customers in more than 80 countries place their trust in them.