SWARCO X-LINE nominated for Intertraffic Green Globe Award
SWARCO X-LINE, the intelligent platform for environmentally friendly intersection controls, has been shortlisted for the renowned Intertraffic Green Globe Award, making it one of the five most promising solutions in the field.

A record-breaking number of 80 entries of an extremely high standard were submitted to be evaluated by the independent, international jury of experts. For the first time, winners in three award categories will be selected: Green Globe, Inspiration and User Experience. The new categories reflect three key drivers for the industry: sustainability; real-world deployment of new solutions; and the enhancement of the experience of technology users themselves.
The award winners will be revealed during the opening ceremony of Intertraffic Amsterdam on 29 March 2022. At Intertraffic, a fully functional SWARCO X-LINE will be exhibited alongside many other traffic management and smart mobility solutions at the SWARCO stand 02.222 from 29 March until 1 April 2022 at RAI Amsterdam. SWARCO X-LINE will additionally be presented during the lecture "Environmentally-friendly intersection controls" in the official congress program.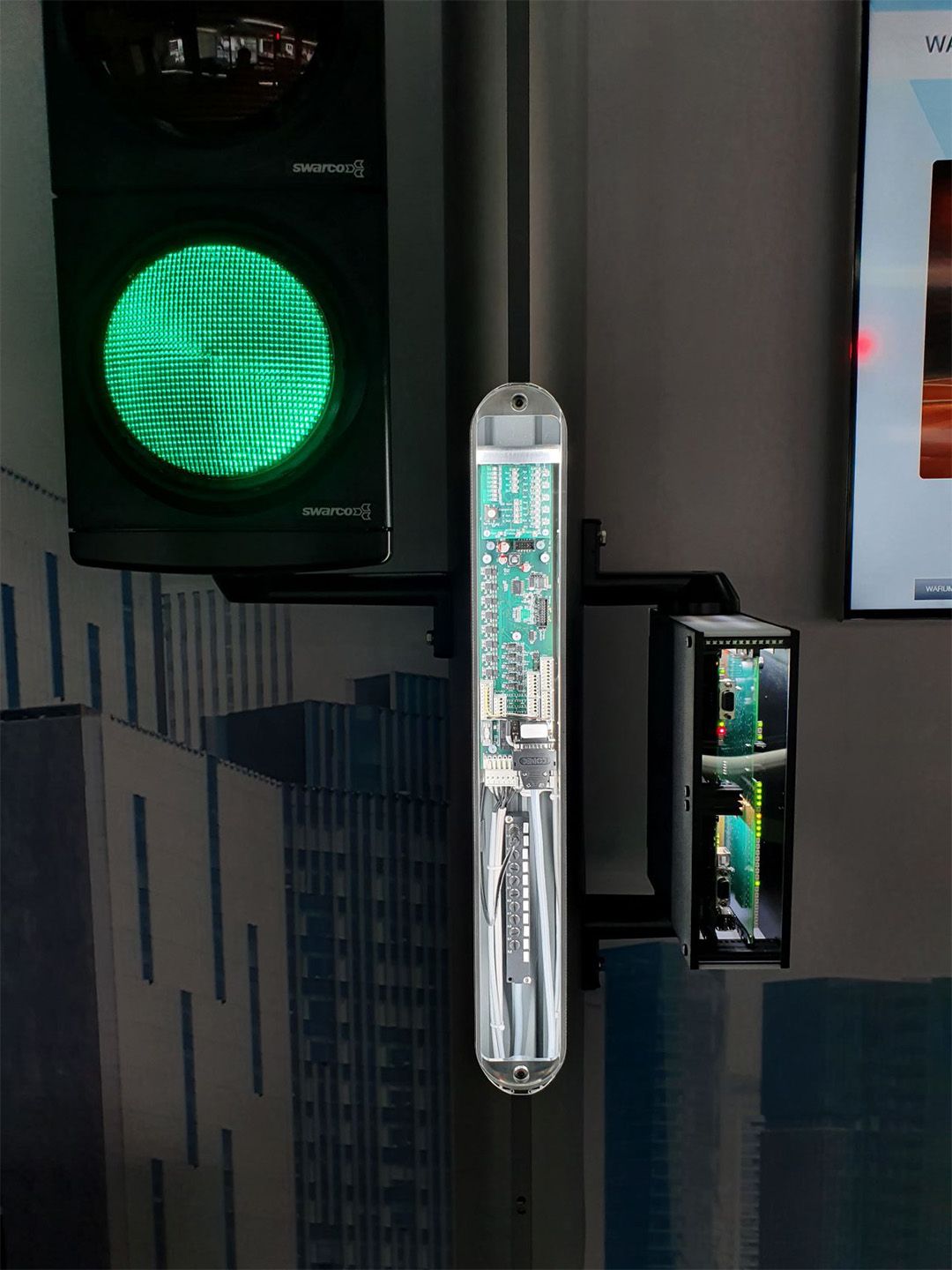 Sustainable in many ways
SWARCO X-LINE controls traffic light systems based on the concept of distributed, decentralized intelligence. The energy consumption of an entire intersection is now comparable to the consumption of a single lamp in the past. "With SWARCO X-LINE, we created a new architecture for traffic light controllers. That is the key innovation. We distribute the intelligence across signals and new communication hubs in the pole", says Matthias Nolle, Product Manager Urban Traffic Control at SWARCO.
Less than 1 watt is now required per signal. System wide energy optimization is achieved by reducing the number of required components with a safe plug-in solution, which is much easier to install and configure than conventional approaches, with less civil construction works required and only 25% of copper required compared to traditional setups.
Find out more about SWARCO X-LINE on the product page.
More information is available on the Intertraffic website.
Watch the SWARCO X-LINE video for Intertraffic Green Globe Award 2022 below.