SWARCO Student Award Winner 2021
ONE INITIATIVE OF SWARCO'S INNOVATION HUB IS TO FOSTER THE RELATIONSHIP WITH YOUNG TALENTS BY ACCOMPANYING THEM WITH THEIR MASTER'S OR DOCTORAL THESIS. ONCE A YEAR, A JURY AROUND LAURA COCONEA, HEAD OF OUR INNOVATION OFFICE, CONFERS THE SWARCO STUDENTS' AWARD IN THIS CONTEXT. LET US INTRODUCE YOU TO THE WINNER OF THE 2021 CONTEST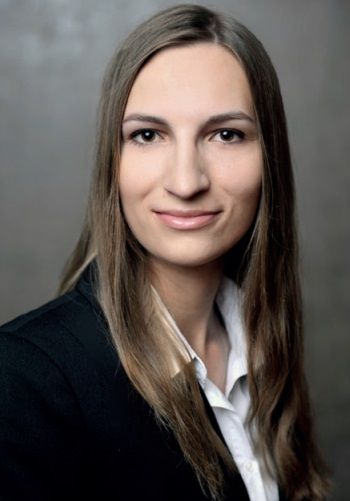 She is 27 years old, and her name is Natalie Sautter. She holds a Bachelor's Degree in Environmental Engineering from the Technical University of Munich. In April 2020, Natalie joined the traffic planning, engineering and software company Schlothauer & Wauer GmbH, a SWARCO subsidiary headquartered in Berlin, with offices in Dresden, Augsburg, Tübingen, and Munich. In that company she completed her Master's studies in Civil Engineering with her thesis in February 2021. At Schlothauer & Wauer, the award winner got deeply involved with the traffic engineer workstation LISA, implementing and testing rule-based traffic control. In her thesis entitled "Optimized traffic signal control strategies based on vehicle-infrastructure communication" she created control logics for emergency vehicle preemption in LISA for scenarios with and without V2I communication. Simulating the control logics for different intersection types and demand levels with the VISSIM tool, she found out that Vehicle-2-Infrastructure communication reduces the negative impact of emergency vehicle preemption on overall traffic. The average queue length at the end of the red traffic signal phase is reduced by up to 53 %, and the duration of emergency vehicle preemption decreases by up to 50 %.
Operation of a fully automated vehicle will increasingly emphasize not only the role of the vehicle, but also of the environment (i.e. the road and relative ITS infrastructure). Therefore, when autonomous vehicles will be widely operational, not only consumer preferences around car ownership will transform, but also traffic management will need correction. "The awarded thesis perfectly fits our challenge of evolving traffic management towards automation", says Laura Coconea. "The choice of the topic, the outcomes, the quality of the work as well as the overall interaction with Natalie as a person, made this experience the winning one."
The contest will open again in 2022, and the call will be published on our website. This is because we believe that constant collaboration with academia and fresh future ITS experts represents a key element in driving innovation and the SWARCO portfolio towards the future. Due to the great success of her Master's thesis and the fantastic work environment at Schlothauer & Wauer, Natalie identified her passion for traffic signal control. Since March 2021, she has been pursuing her excitement about traffic signal control as a PhD candidate at the Chair of Traffic Engineering and Control at the Technical University of Munich.
What does the award for Natalie imply? SWARCO invites her to see the world's largest traffic technology exhibition, Intertraffic Amsterdam, at the end of March, paying for her trip and accomodation in the Netherlands and welcoming her on the SWARCO exhibition stand. Natalie's thesis will also be presented to a wider audience in the Intertraffic start-up theater called ITSUP in hall 6.