SWARCO Smart Charging Supports Trees for Life to Create a Greener Scotland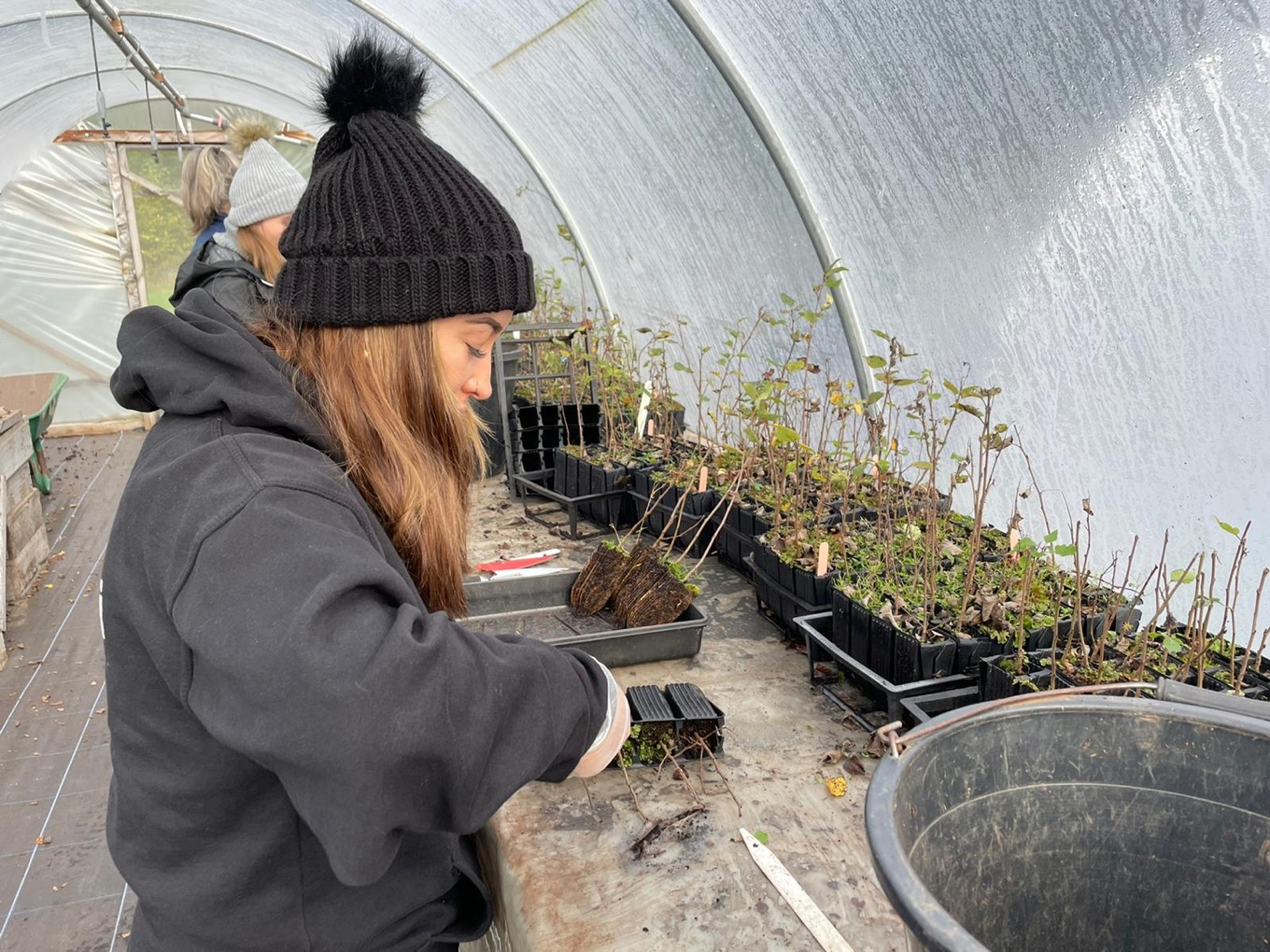 (October 2022) A team from SWARCO Smart Charging spent the day with its nominated charity Trees for Life at Dundreggan Nursery helping with a host of jobs, which included getting saplings ready for planting and harvesting seeds.
Trees for Life is a charity committed to rewilding the Scottish Highlands and restoring the Caledonian Forest, which once covered most of Scotland. A mission that relies on public support and involvement and SWARCO Smart Charging, a leading provider of electric vehicle (EV) charging infrastructure in the UK, has been sponsoring it for the past two years. It has been making donations from every rapid EV charger installed and offering drivers using its EV charging network the option of making 'round up' donations. In addition to the amount raised in accordance with hardware purchases this year, drivers made additional donations totalling £11,616.68.
Catherine Faulkner, Partnerships Manager at Trees for Life welcomed the continued partnership with SWARCO: "It was fantastic to host SWARCO at the nursery in October – the team were a great help and enthusiastically got involved in hands-on tasks, even in the pouring rain! SWARCO's support will make a real difference to our rewilding work and we are delighted to be working with them."
Anne Buckingham, Sales Director at SWARCO Smart Charging, was pleased to get an opportunity for the SWARCO team to get involved and contribute to the great work that Trees for Life does: "As a company, we are driven by a commitment to improving air quality in the UK and so we have been a very proud supporter of Trees for Life and its mission to restore forest land for a number of years. We have been impressed by the expertise and professionalism of the Trees for Life team and we wanted to show our support by volunteering our labour. They certainly kept us busy (and muddy!) – a it was a really rewarding day.
"We had a fantastic day," Anne says. "By the time we'd finished we were proud to have dug up and trimmed the roots of 687 mature saplings and packed them ready for re-planting. We re-potted and packaged another 2,475 saplings, as well as harvesting five litres of sloe seeds and one litre of rose hip seeds. It was hard work but well worth the effort. Trees for Life is working on an impressive range of projects, so we look forward to continuing support in the future."