SWARCO Smart Charging Builds Leadership Team for Growth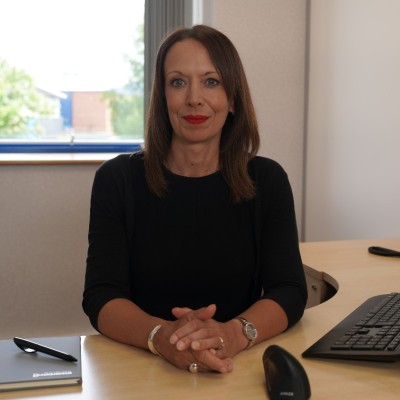 SWARCO Smart Charging Ltd (SSC), the UK's leading electric vehicle (EV) charging business, is appointing Anne Buckingham to the newly created role of Managing Director for its customer funded EV charging infrastructure business unit. This change highlights a commitment to further strengthening its leadership team in readiness for its next phase of growth.
Anne is being promoted from Sales Director to Managing Director for the business which serves customers in both the public and private sectors, including Transport Operators, Fleet Management and EV charge point operators (CPOs), who are funding their own EV charging infrastructure projects.
Anne has been a respected leader in sustainability for more than a decade with established credentials in EV infrastructure and fleet electrification. She has held multiple senior leadership roles, building and managing effective sales teams and developing go-to-market strategies. She has demonstrated the success delivered through diverse and empowered teams and her focus on team culture has helped attract, retain, and develop a high performing team.


Anne will report to Justin Meyer, who remains as Company Managing Director of SWARCO Smart Charging Ltd. Justin will continue to lead the two operational divisions within the company, including PoGo where the business recently appointed Stuart Douglas as Managing Director to lead its exciting growth phase.
SWARCO Smart Charging has installed more than 12,000 commercial charging stations across the UK since its launch in 2010. It has built its reputation on the reliability and performance of its technology and full turnkey solutions, as well as the long-term partnerships with its customers for which it is renowned. The business has been experiencing year-on-year growth of 30-35%.
Justin Meyer says the company's success reflects the UK's ambition to meet climate goals and switch to electric vehicles: "We are responding to a staggering increase in demand for our EV charging solutions and services and Anne and her new leadership team, will be focused on maintaining the very high standards we have already set. They will be working with customers to ensure we are deploying smart, future-proofed EV charging infrastructure that can grow over time."
SWARCO expects to install 1,700 commercial charging stations this year, and another 2,000 units in 2024.
Justin says that Anne's knowledge and experience has been instrumental to the success they have enjoyed to date: "She has a clear understanding of the needs of our SWARCO Smart Charging customers, partners, and teams and she is the perfect person to carve out this new MD position and lead the team to achieve its goals."
Anne believes this is a pivotal time for the industry: "There has been an incredible acceleration both in the electrification of commercial fleets and in the roll out of EV charging across the UK - we will continue to support customers from both the public sector and private sector in realising their targets. We look forward to supporting CPOs as they deliver on their commitments, fleet operators as fleet electrification gathers pace, and continuing our work with local authorities across the UK.
"The opportunity ahead is significant and only increasing," she adds. "And while deploying EV charging infrastructure always comes with its challenges, the key to success will always be collaboration and high performing teams."