SWARCO Retains its Place on the National TTAS Framework
SWARCO UK has been named as a supplier on Crown Commercial Service's (CCS) Transport Technology and Associated Services (TTAS) Framework, which will run for a minimum of four years.
The TTAS Framework replaces The Traffic Management Technology Framework 2 (TMT2) and enables public sector organisations to access a range of products and services from approved suppliers before entering into further competition.
Within the Lots awarded, SWARCO Traffic will be providing, among other things, Variable Message Signs (VMS), speed warning signs and parking guidance technology, as well as its urban mobility management software, MyCity. Sister business SWARCO Smart Charging will provide electric vehicle (EV) charging infrastructure.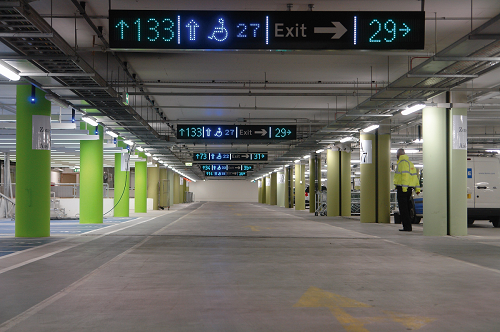 Within the wider SWARCO family, sister business APT SKIDATA, the UK's leading parking solutions provider, will deliver a range of car access control equipment including the latest Automatic Number Plate Recognition (ANPR) technology, barriered and barrierless parking systems, and real-time monitoring and reporting.
In terms of specifics, SWARCO Traffic earned its place on the following Lots: Lot 1 Transports and Professional Services; Lot 2 Transport & Pedestrian Control; Lot 3 Transport Signage & Lighting; Lot 4 Transport Data Services; Lot 5 Sustainable Transport Technologies; and Lot 7 Catalogue. SWARCO Smart Charging was similarly successful on Lots 5 and 7, and APT SKIDATA on 2 and 7.
Andrew Walker, Business Development Manager at SWARCO UK, says the award demonstrates the strength of depth of the group's offering: "We are pleased to see that all three SWARCO UK companies have retained their respective places on the new framework. It will allow public sector organisations to quickly and easily access some of the UK's leading traffic, EV charging and parking technologies without a lengthy procurement process."
CCS supports the public sector to achieve maximum commercial value when procuring common goods and services. In 2020/21 CCS helped the public sector to achieve commercial benefits equal to £2.04bn - supporting world-class public services that offer best value for taxpayers.