SWARCO receives major order for Austrian motorways
The motorway network of the Austrian Motorway Operator ASFINAG will receive new LED displays for the eastern region with the provinces of Vienna, Lower Austria, Burgenland and Upper Austria. ASFINAG has recently awarded the framework agreement to SWARCO FUTURIT with headquarters and production in Neutal, Burgenland. The framework agreement provides for the delivery, including service and maintenance, of more than 1100 variable message signs in LED technology over a period of four years.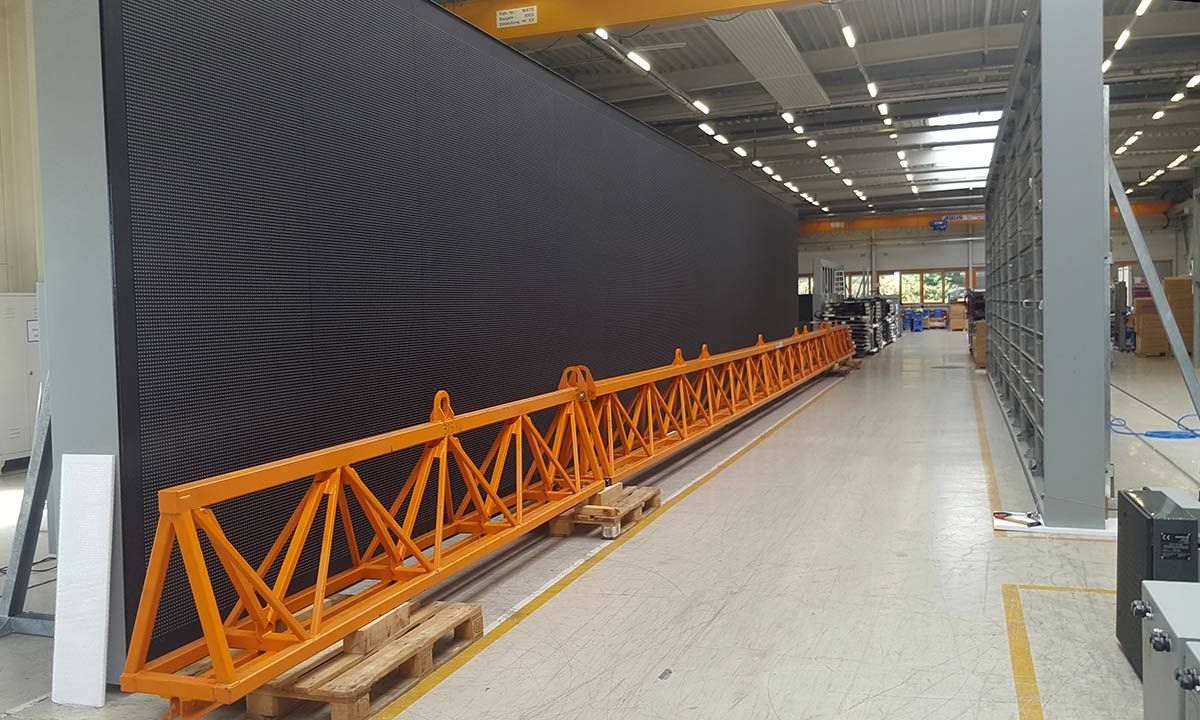 At the SWARCO plant in Burgenland, LED variable message signs are produced in many dimensions, some of them wider than 20 metres.
"Made in Austria has once again proven its worth," says a pleased SWARCO FUTURIT Managing Director Martin Ha, whose company has been contributing to better traffic flow and more road safety with innovative signalling technology on all continents since the 1980s. "In dialogue with our customers, our experienced engineers develop solutions based on state-of-the-art technology. With precise manufacturing under the highest quality criteria, we create variable message signs that safely direct traffic for many years to the satisfaction of the operators," explains Ha. The LED signs from Burgenland are in use far beyond Austria. Recent contract successes of SWARCO FUTURIT include the delivery of large displays for the access roads to the airport in Sydney, Australia, and the equipment of the Egyptian motorway network with dynamic displays for traffic information.
"When awarding the contract, ASFINAG paid particular attention to the best possible cost-effectiveness of the LED displays over their entire service life," specifies Martin Ha. "The optical performance of our displays, coupled with the lowest energy consumption and highest reliability, were convincing."
ASFINAG had already begun a multi-stage search and tender process at the end of 2018, in which manufacturers of LED display technology bid directly for the first time. Due to technical progress, the existing displays will be replaced by freely programmable, full-colour LED variable message signs, which are also already prepared for infrastructure-to-vehicle communication (C-ITS).
SWARCO is currently working at full speed on the preparations for the factory acceptance test in order to be able to deliver the first signs in the course of the refurbishment of tunnel sections of the Vienna Outer Ring Road in the first half of 2021.