SWARCO founding member of ABIE Austria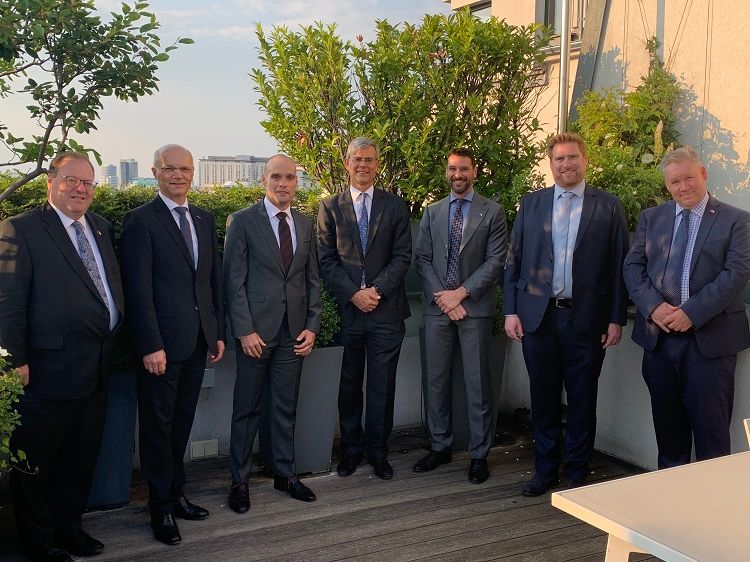 Richard Sadleir, Australian Ambassador in Austria and Günter Kitzmüller, CFO of the SWARCO Group meeting the Australian Embassy (copyright: Australian Embassy)
Australia is the world's 12th largest economy with a population of about 25 million. Despite or even because of the vast geographical distance between the two continents Europe and Australia, initiatives to increase and strengthen trade and economy have already been existing for some decades.
Australian Business in Europe (ABIE) is one of them and brings together multiple organizations representing Australian and Australian-interested organizations across Europe with the shared objective of growing and strengthening the trade, investment, business and diplomatic ties between the two regions. Today, ABIE consists of 22 country groups, well distributed across Europe. Subsidiaries in Germany and Czech Republic have already been existing for some time relying on the support of the respective ambassadors and relationships to governmental institutions.
Together with two other companies (ArztIS and IFM investors) SWARCO plans to be a founding member of ABIE Austria.