Providing Live Fuel Prices with VMS
Bespoke motorway variable message signage is helping Moto to provide drivers with live and up-to-date fuel prices at Frankley Services, located on the M5 near Birmingham.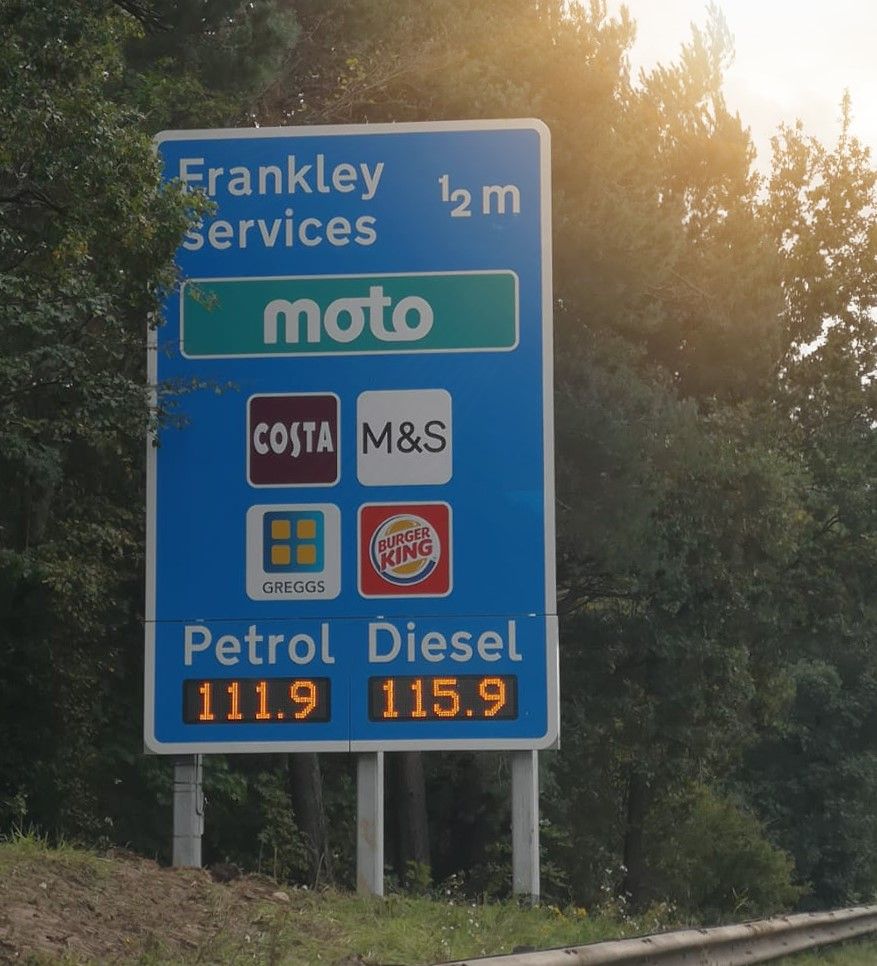 Moto Hospitality Ltd, the UK leader in motorway services areas, wanted to trial a reduction in fuel prices to deliver value to motorists during these difficult economic times.It therefore needed a new signage solution to clearly display live fuel prices to drivers, and have the ability to edit and update these prices in real time.
SWARCO Traffic was appointed as the Principal Contractor for the project, and was responsible for managing all sub-contractors onsite, as well as all the relevant inductions and briefings to ensure all work was completed safely, on-time and in-line with all traffic management legislation.
We designed, manufactured and installed a bespoke motorway Variable Messaging Sign (VMS) on the approach to both the northbound and southbound entrances to Frankley Services. The LED signs display live fuel prices and update automatically.
The signs had to be specified and created in accordance with Highways England's design and approval process, something which Mark Ramus, Project Manager at SWARCO Traffic, says presented a key challenge:


"We designed and manufactured the signs to meet the specific needs of Moto, as well as ensuring they were also compliant with Highways England's processes and regulations, something we had not been through previously. We engaged with RPS Traffic on a consultancy basis to help assist with this. The signs were designed utilising display technology that is used comprehensively in MS4 signs throughout Highways England schemes.

"The scope of works required new foundations to be dug in preparation for the posts to be installed," he continues, "and this was a particular challenge on the northbound carriageway due to the location being on an embankment. On the southbound carriage we discovered an unknown communications cable and had to work around it without affecting the visibility of the sign. Despite these challenges, all works were completed successfully on time and in-line with all legislation."
"Times are tough and we know from our customer insight that motorists want to see lower fuel prices to help them make their money go as far as possible. We are hoping that, subject to a successful trial, we will be able to roll out these fuel price cuts to our Moto operated petrol stations."




Ken McMeikan, Chief Executive of Moto said: