Park and Joy parking service becomes part of PARCO
SWARCO takes over Deutsche Telekom's consumer business for digital parking and continues the apps of both companies in the parking app "PARCO".

PARCO is now available in more than 130 cities as a result of the transition.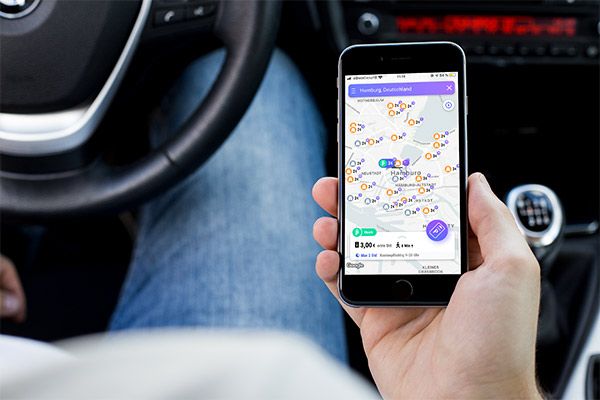 Deutsche Telekom's digital parking service "Park and Joy" becomes part of the mobile phone parking app "PARCO" from SWARCO Traffic Systems GmbH on December 1, 2020. SWARCO takes over Deutsche Telekom's consumer business for digital parking and continues the apps of both companies in the PARCO app. Following the transfer to the PARCO app, Deutsche Telekom's private parking service for customers is no longer available as of today.
Deutsche Telekom and SWARCO recommend previous Park and Joy users to install PARCO already today in order to be able to continuously park comfortably and stress-free without cash in the future. The transition has advantages as PARCO allows to extend or terminate any parking procedure earlier without any additional service fee. The app navigates users to both the parking lot and their final destination on foot.
Not only new users benefit from the transfer, but also regular and existing PARCO customers should be happy: As a result of the integration, additional smart parking locations are being integrated into PARCO, so that the parking app can now be used for digital parking in more than 130 cities. In the near future, additional locations will be added. In addition, with the purchase, the comprehensive parking information of Deutsche Telekom is transferred to SWARCO. This information is implemented in PARCO to further improve the application.
Uwe Pertz, Head of Parking & E-Mobility at SWARCO Traffic Systems GmbH, is pleased about the strengthened offer in the PARCO app and promises: "Soon more innovative solutions will follow, such as a closer connection to existing urban traffic and parking guidance systems".
About PARCO
PARCO is a joint product of the traffic management provider SWARCO and the technology company ParkHere GmbH. The development has been started in April 2018 with the aim of helping cities to digitize their parking space management, making it easier for road users to find a suitable free parking space, and enabling parking space reservation and payment across cities digitally - meaning without tickets or cash. PARCO has been available for download from the Apple App Store and Google Play Store since April 2020 and is initially available in Germany.
Visit https://parco-app.de/ for more information on PARCO.
About SWARCO
SWARCO's leading idea is to improve quality of life by making the travel experience safer, quicker, more convenient and environmentally sound. For this purpose, the Austrian traffic technology corporation produces and provides a large range of products, systems, services, and turnkey solutions in road marking, urban and interurban traffic control, parking, and public transport. Cooperative systems, infrastructure-to-vehicle communication, electromobility, and integrated software solutions for the liveable city are latest fields in the group's portfolio. Our 3,800 traffic experts are keen to shape together with our customers the transition from conventional traffic management to value-added services fit for the traveler in the digital age.
Media contact
Tamara Berger
Marketing Specialist at SWARCO
E. tamara.berger@swarco.de
T. +49-7022-6025-131