Manfred Swarovski Global Glass Beads Technology Center
Manfred Swarovski laid the foundation stone for SWARCO in Amstetten in 1969. The success story "made in Austria" commenced in Lower Austria and led to SWARCO becoming a leading global player in various sectors of traffic technology. Today, the corporation looks back on five decades of history and employs some 3,800 people at several locations, with Amstetten continuing to be of particular importance as the company's birthplace.
The name stands both for the core of future work in this center and naturally for the company's founder, Manfred Swarovski, who unfortunately passed away in 2018. His achievements are always held in high regard here, and his sustainable visions are being borne into the future. And what will actually happen at the "Manfred Swarovski Global Glass Beads Technology Center"? The facility under construction in Amstetten will be a center of excellence with state-of-the-art technologies.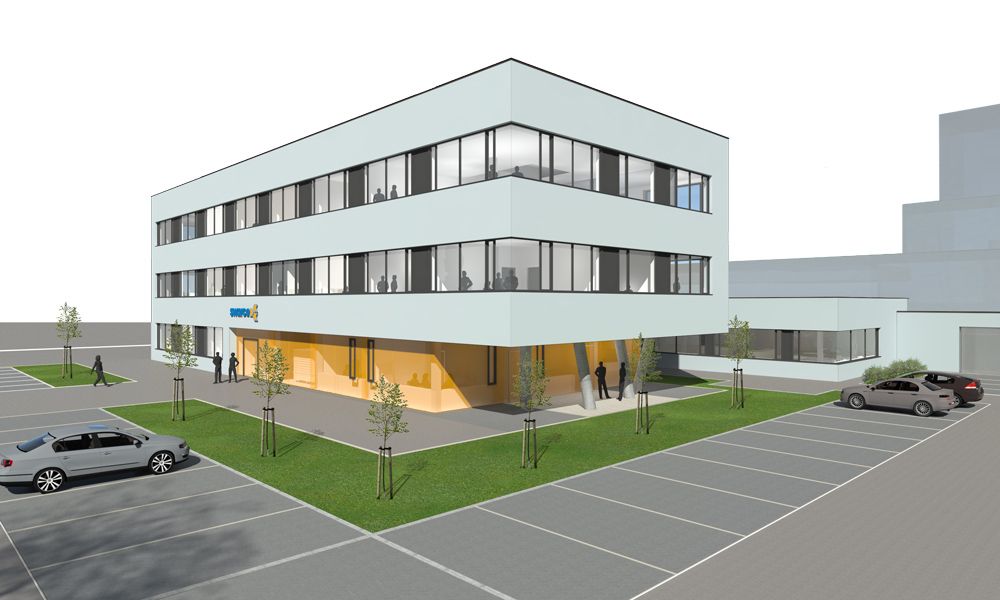 Picture: SWARCO Road Marking Systems
The competence center for glass technology in the field of road safety will generate in the future products that will ensure greater safety on roads worldwide. Some 70 experts will concentrate their research in Amstetten in a wide range of areas. Together with safety, particular importance will also be attached to the subject of automated driving with optimal guidance systems. SWARCO will play a decisive role in developing this technology and shaping it with innovations.
The Road Marking Systems division will therefore be able to react even more efficiently to current market and customer requirements. However, continuous improvements in quality, customer service and product diversity not only take center stage at Road Marking Systems. SWARCO Advanced Industry Systems is also prominently represented in the new competence center.
For Amstetten, the groundbreaking ceremony for the "Manfred Swarovski Global Glass Beads Technology Center" on the 26,000 square meter site means another enhancement in the Group. But apart from the illustrious history, what does speak for the location in the Lower Austrian Mostviertel region? Amstetten scores particularly highly with its central location between Linz, Vienna, and Sankt Pölten. The very good transport connections in Lower Austria are also an important aspect for a company successful in the field of traffic technology. In addition, the employees profit from the scenic countryside, numerous recreational opportunities, and the strong infrastructure as regards healthcare and education.
However, the whole region also benefits from the attractive workplaces in the Manfred Swarovski Global Glass Beads Technology Center. In short, it is a win-win project for everyone involved. For SWARCO, for the employees, for the region, and, of course, for the road users all over the world.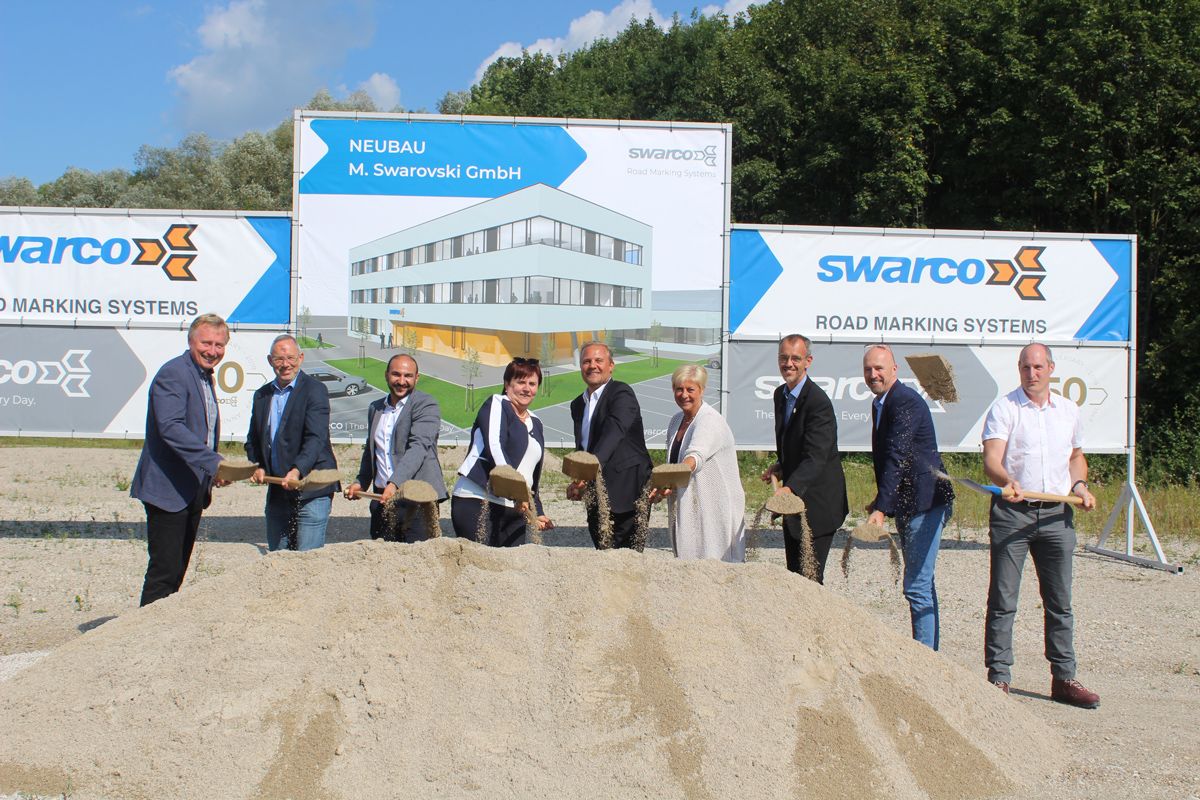 Picture: Grubner/NÖN
Groundbreaking ceremony of "Manfred Swarovski Global Glass Beads Technology Center"
f.l.: Koloman Riedler (Riedler Kies und Bau GmbH), Dipl.-Ing. Manfred Heigl (Regional Building Authority), Andreas Illich (Plant Manager M. Swarovski GmbH), Mayor Michaela Hinterholzer (Member of the State Parliament and Councillor of Commerce), Philipp Swarovski (COO Road Marking Systems Division), Mayor Ursula Puchebner, Peter Tomazic (Managing Director M. Swarovski GmbH), Harald Mosböck (Head of Region Europe Road Marking Systems Division), Master Builder Markus Schnabl (PSB Planung-Statik-Bauleitungs GmbH