SWARCO has installed an intelligent flood warning system to divert drivers away from a busy, low-lying section of a road near Aberystwyth, Powys that is affected by flooding.
The A44 Trunk Road to the east of Aberystwyth is prone to flooding several times a year, both as a result of adverse weather conditions and its close proximity to the Afon Rheidol river.
Working closely with Ymgynghoriaeth Gwynedd Consultancy (YGC) Gwynedd Council's engineering consultancy and in conjunction with both the Welsh Government (Client) and the North and Mid Wales Trunk Road Agent (NMWTRA), SWARCO has designed, supplied and installed a set of four warning signs on the approach roads advising drivers of the flooded road ahead and subsequent diversion route.
The solution is based around SWARCO's bespoke hazard warning signs and an intelligent flood sensor which sends warning messages directly to NMWTRA's traffic monitoring centre in Conwy, informing them when the system has activated and warn the appropriate teams as soon as water levels have risen above a normal level.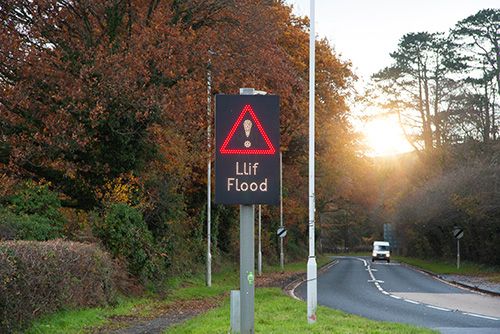 John Lister, Senior Project Engineer for YGC, says the new system has significant benefits:
"The previous 'bad weather' procedure of regular inspections and then manually erecting warning signs was far too time consuming. Automated warning signage provides an immediate response to a flood situation.
"From a NMWTRA perspective, engineers can allocate their time more effectively. They can concentrate on other areas, knowing the automated system will activate as soon as there is a flood situation. Once informed, they can inspect and then erect the appropriate traffic management more efficiently."
Derek Williamson, Head of Sales at SWARCO Traffic, says: "Our range of hazard solutions are helping protect drivers in adverse conditions such as high winds and ice, and we have used our proven expertise to design this bespoke system for flood warning environments."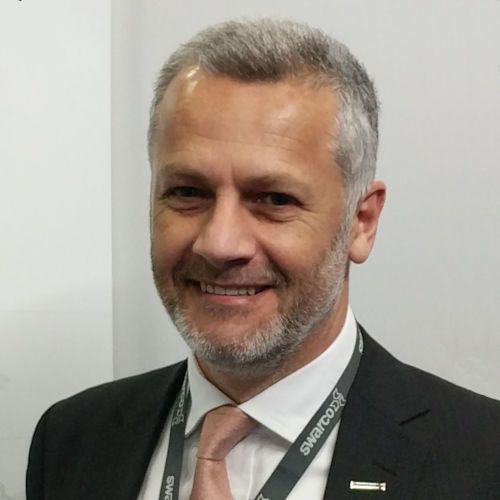 Derek Williamson
Head of Sales at SWARCO Traffic