European Journalists Commemorate Manfred Swarovski
POSTHUMOUS HONOUR FOR SWARCO FOUNDER
This year, the European Journalists Association (EJ) held its congress in Berlin, under a motto that could not have been chosen better in these times: There is a lot at stake. How do we shape the future of Europe?
On 18 October 2018, the conference opening was used by EJ President Prof. Dr. Paolo Magagnotti to remember and honour a long-standing supporter of the Association: SWARCO Founder Manfred Swarovski, who had passed away in May. At the premises of the Bertelsmann-Stiftung in Berlin, Dr. Magagnotti reminded the international audience of the personality of Manfred Swarovski, characterizing him as a courageous and far-sighted entrepreneur, distinguished voice of the international road safety community and confident advocate of all European people living together peacefully in a united Europe without borders.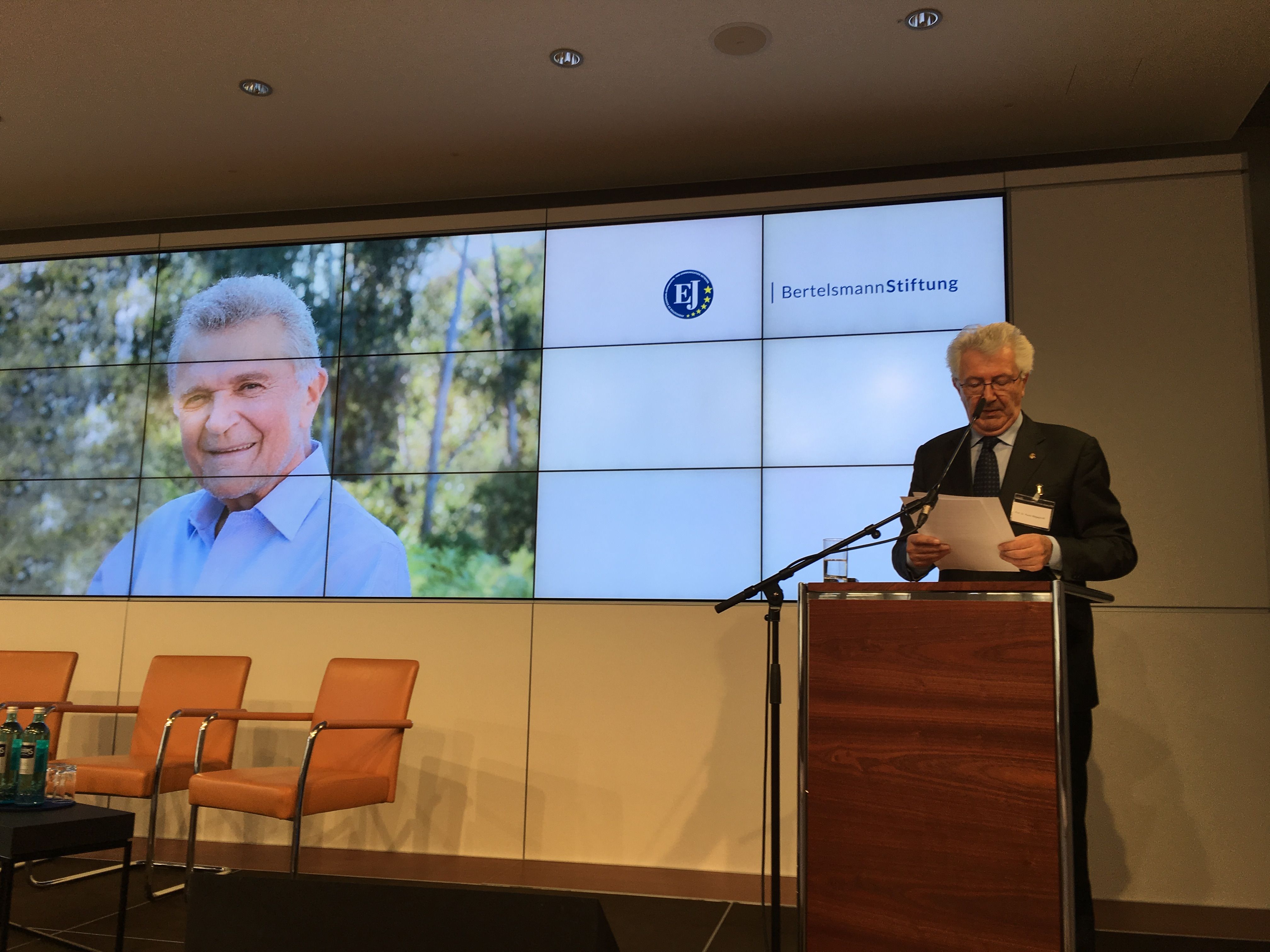 "You would not need many words to get his prompt and spontaneous support. Manfred greatly helped in making the work of our association possible over many years."
Paolo Magagnotti
EJ President
SWARCO spokesman Richard Neumann took part in the ceremony on behalf of Manfred's wife Elisabeth who sent her cordial greetings to Berlin. Prof. Magagnotti handed over a splendid certificate pointing out Manfred's merits for Europe and the EJ Association. In his acceptance speech, Mr. Neumann, who has closely worked together with Mr. Swarovski over the past 23 years, expressed the gratitude of the whole SWARCO Group for commemorating the founder in this special manner. He underlined that if it came to the great idea and long-term peace project of the European Union, Manfred Swarovski's wholehearted conviction had always been: Failure is not an option.