Countrywide Smart City Solution for Qatar
Ashghal, the public works authority of Qatar, has selected SWARCO for the project of "Design, Build and Implement an Intelligent Transportation System (ITS) Software Solution for the Roads Management Centre (RMC)".
The project brings together world leaders in technology with proven expertise in their respective fields worldwide to accomplish this challenging and ambitious task, with SWARCO and KBAS as the technical leads. The RMC Software Solution proposed, will be based on SWARCO OMNIA technology and will be unique from any other solution, at an unprecedented scale.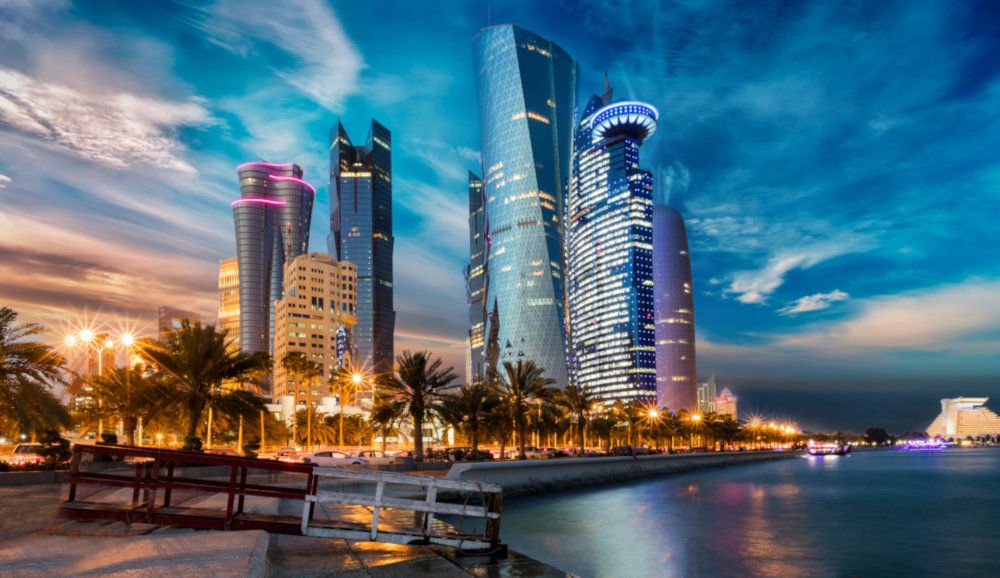 "Qatar Deserves The Best, is the motto of Ashghal. You read it on every building, office, road and constructions site here in Doha. This is more than a marketing quote, this is a driver for all of us to deliver the best, unique, integrated software solution to a very ambitious country which wants to play a leading role worldwide, excel in everything they do and is going to host the most challenging World Cup tournament in a few years", says Alessandro Murro, Managing Director of SWARCO MIZAR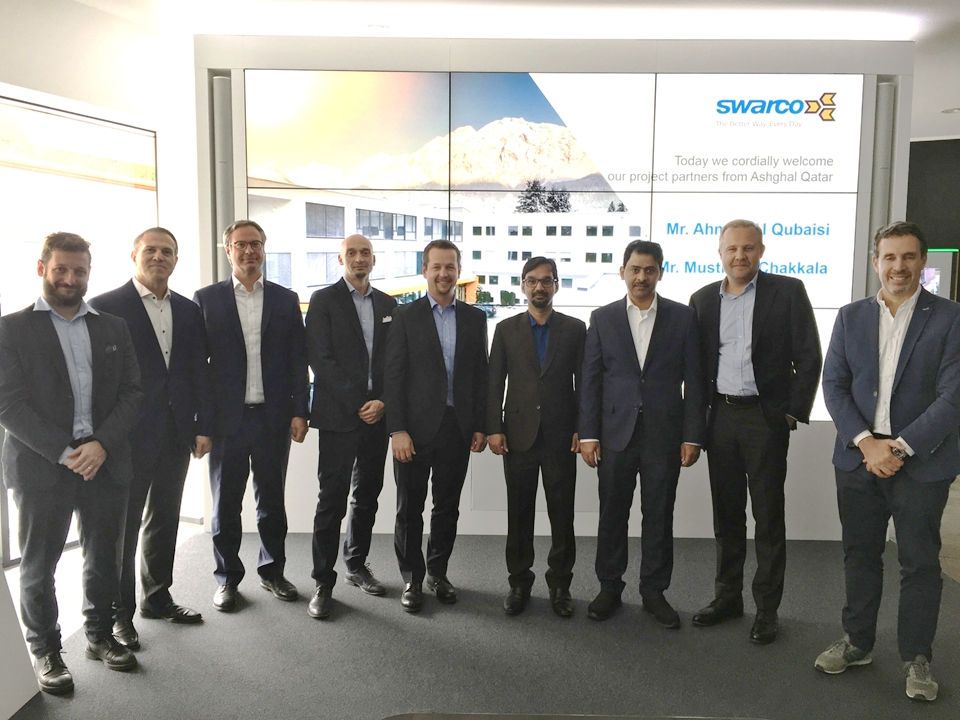 Meeting of the project partners at the SWARCO Traffic World.

A Unified Platform for all future needs…
The proposed ITS Software Solution integrates all the currently separate road sub-systems making the RMC the heartbeat of all monitoring, operation and management within the whole country of Qatar.
The RMC creates an Integrated Road Traffic Environment and will permit the cooperation between different systems to have the most efficient use of existing road geometry. It also allows the macro and micro analysis of the traffic patterns for any future planning of road constructions. The maintenance department are offered a clear and visible representation of the health of the installation allowing proper scheduling of preventive and corrective maintenance.
RMC system provides a seamless integration through the creation of a common database at the top level allowing the timely response to any incident and event.
"You can't manage, what you can't measure."
Key benefits which SWARCO OMNIA will deliver, beyond the ability to automatically register network incidents, the automatic generation of Incident Response Plans, the Improved Network Optimisation, the Improved and centralised Traveller Information Provision, the Intelligent Asset Management, is the ability to measure the performance of the road network, and the devices which control and monitor it.
This will deliver real tangible benefits to people in Qatar, in terms of network performance and information.
Because we care…
The Solution is tailored to address the current ITS challenges in the country but will be developed with future and emerging technologies in mind – a truly state-of-the-art solution unlike any existing system in the GCC, or for that matter, the world. Through each of the core aims, it will enable the enhancement of the road networks within the country, improving user experience across the road user spectrum and delivering the highest standards of efficiency in time for the World Cup in 2022 and, more importantly, aligned with Qatar Vision 2030.