Amsterdam – we're coming!
Come and see SWARCO at the largest traffic technology exhibition on earth.


On 21 April 2020, Intertraffic Amsterdam, the most important trade show and event of the traffic technology industry, will open its gates to visitors from all over the world on the RAI fairgrounds.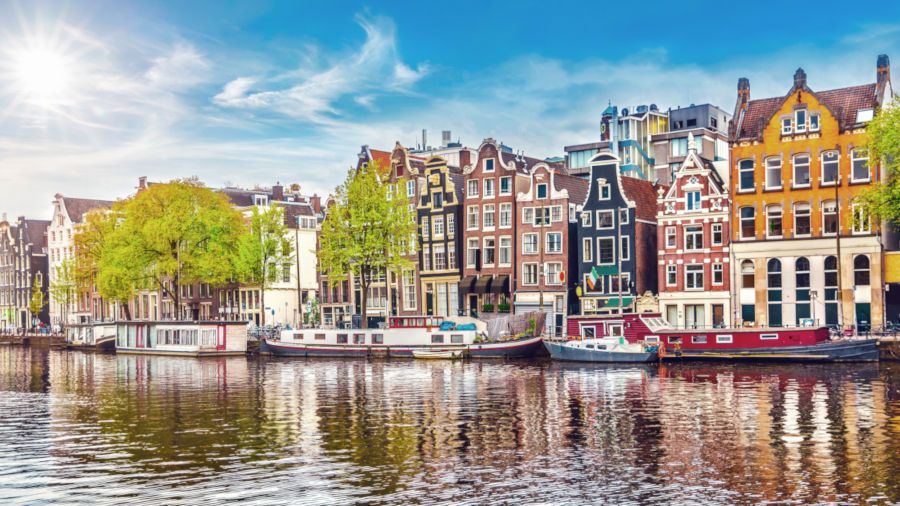 SWARCO will be pleased to welcome you on its two exhibition stands to present the latest solutions in road safety and intelligent traffic management. Our motto: We improve quality of life by making the travel experience safer, quicker, more convenient and environmentally sound.
On our stand in hall 5 (05.306) the focus will be on our complete range of Road Marking Systems (RMS), suitable for all kinds of road marking applications and purposes. Visitors can look forward, among others, to innovations in liquid and preformed road marking systems and high-performance glass beads delivering 4-digit millicandela readings on reflectometers. One focus will also be on the role of road markings in the age of autonomous driving. Our Dutch RMS representative COATEQ will join us again on the stand. Quality products and services from SWARCO Road Marking Systems guide traffic safely from A to B by day and, above all, by night. On all types of roads. Whatever the weather. From a single source. Over 5000 customers in more than 80 countries place their trust in them.

SWARCO's ITS technologies are showcased in hall 10 (10.104). A premiere will be the presentation of our new MyCity Traffic Management platform, offering integrated traffic management to make cities more liveable. Our C-ITS ready solutions in urban and interurban traffic management underpin our comprehensive capabilities in making infrastructure and vehicles talk to each other. Visitors have the opportunity to learn about the latest in innovative traffic signalling, for instance the most energy saving LED variable message sign and LED traffic lights integrating additional features such as a warning for the head-down generation distracted by the smartphone. We will display the latest controller technologies, now covering all major standards for traffic control. City Managers will learn about SWARCO's solutions to tackle traffic-related emissions in cities. In the Parking & E-Mobility sector, we will demonstrate a new powerful App, flexible messaging via freely programmable parking guidance displays, and a large number of detection options.
Visitors can also look forward to SWARCO's Speakers' Forum on stand 10.104. Four times a day, our experts will not only give brief live presentations on latest trends and developments in the industry, but also answer the questions of the audience.
You have become curious and need a free ticket to access Intertraffic Amsterdam?
Just click on the banner below for a free registration.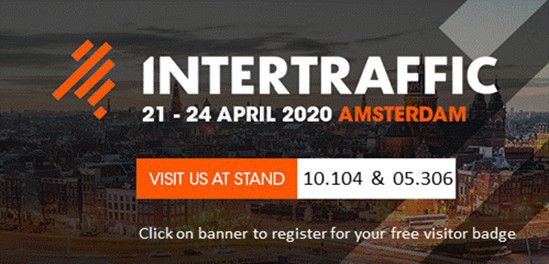 After entering your data, you will receive a confirmation from RAI Amsterdam. This will include information for those of you who might need an invitation for a visa application.
For any hotel requirements we recommend to approach hotelservices@rai.nl.
More information can also be found under www.intertraffic.com.
We look forward to welcoming you on our stands in Amsterdam!