FUTURLED COUNTDOWN
A Useful Accessory to Increase Safety at Intersections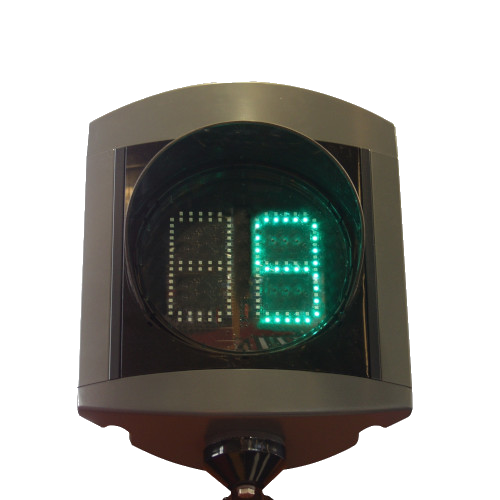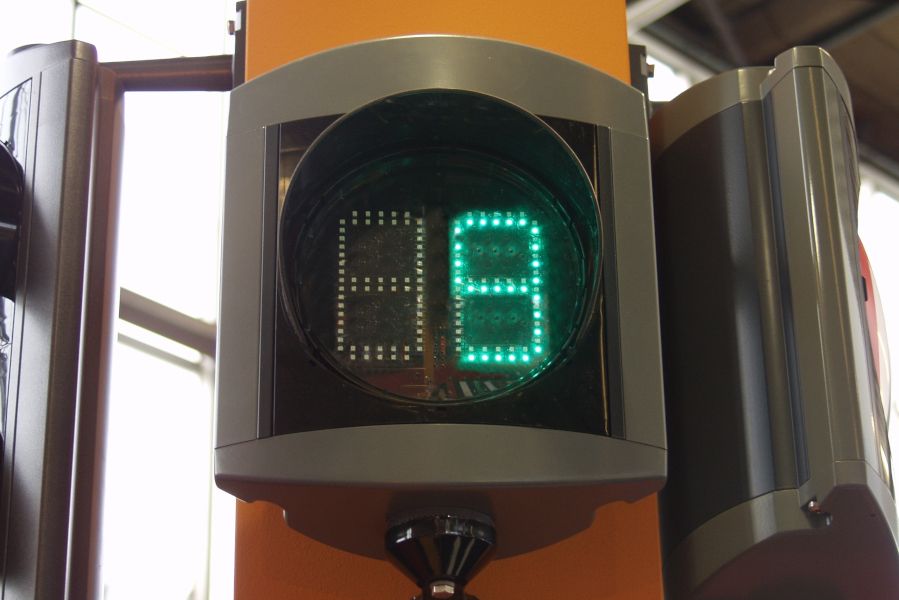 FUTURLED Countdown signals indicate the time remaining until the next red or green phase and thus contribute to better orientation and less risky behaviour of pedestrians and motorists at intersections.
Safety Switch-Off
Function
bi-colour display with red and green high flux diodes
optional: amber display available
self-learning or fixed time mode
no additional wiring to intersection controller
safety switch-off if red aspect of the traffic signal head fails
can be easily mounted into traffic signal housings (ø 210 mm / ø 300 mm)
signal size 210mm 2 digits, signal size 300mm 2½ digits
supports signal cycles for pedestrians (red/green), vehicles (red/amber/green) as well as special cycles (e.g. green flashing)
displays the remaining ON-time of the red and/or green main signal
adjustable display brightness
optional: on-site configuration
Technical Details
Diameter

Ø 210 mm

Ø 300 mm

Material

UV-stabilized polycarbonate

Dimensions

(diameter x depth)

210 mm x 83 mm

300 mm x 109 mm

Colours

according to colour specification of EN12368

Character Height

104 mm

150 mm

Countdown time (max.)

99 sec.

199 sec.

LED

High Flux LEDs

Tightness

IP65 acc. to EN 60598

Ambient temperature range

Class A, B, C acc. to EN12368

Voltage

230VAC +10%, -15%, 50 Hz

Wattage

approx. 22W, if all LEDs illuminate with 100% brightness

Operation Modes

Automatic mode: The duration of the time interval is automatically detected during the first three cycles, once the signal has been switched on. During these learning cycles the LED display will be unlit.

Fixed mode: A fixed time interval is set by the signal operator.