Peek Traffic FlowNode
Outstanding flexibility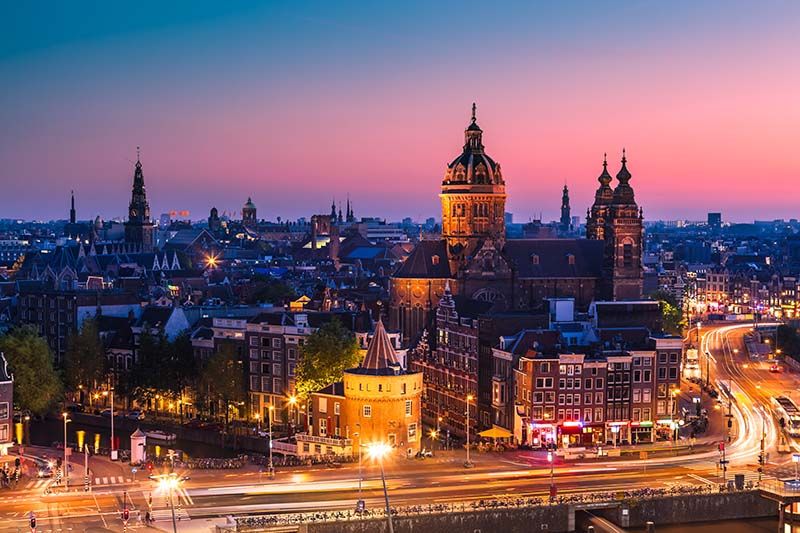 Peek Traffic FlowNode is our next generation Traffic Light Controller, a system built on a tradition of innovation, safety, usability and robustness.
Unprecedented versatile – a wide range of functionalities
Peek Traffic FlowNode is designed to anticipate future requirements for cyber security, flexibility and open standards. At the same time it is compliant with the market's toughest safety and durability requirements. Together with an updated intuitive user interface, it is the most intelligent and versatile controller out there. Ready to be used in Europe and around the globe.
As a Traffic Light Controller, the Peek Traffic FlowNode supports safe and efficient management of traffic flows on various locations. On motorways, the Peek Traffic FlowNode can serve as a ramp meter to regulate traffic flows. It can also be used to operate automatic rising barriers in order to divert traffic from urban centres. In tunnels, it can act as an incident detection system as well as a shutdown system in unsafe situations. The system can furthermore signal and measure developing traffic jams to prevent accidents on secondary roads. Finally, by measuring traffic activity 24/7, Peek Traffic FlowNode provides valuable real-time traffic data as well.
Basis for intelligent management
Its distributed design makes the Peek Traffic FlowNode extremely flexible and easy to upgrade. Comfortably keeping pace with technological advances, the system continuously provides optimum support for the quality and liveability of urban settings. Peek Traffic FlowNode is secure by design and engineered to meet the latest security standards. Equipped with security such as a firewall, encryption and two-factor authorisation, the Peek Traffic FlowNode can be deployed in networks that require stringent cybersecurity requirements. Peek Traffic FlowNode supports all standards for intelligent Traffic Light Controller and offers a seamless basis for secure traffic management, traffic data logging and C-ITS applications. Its powerful CPU platform ensures that C-ITS applications such as Peek Traffic ImFlow with connected and/or cooperative functionality are fully integrated.
Easy to maintain and low TCO
Peek Traffic FlowNode is designed for usability, durability and robustness. Its personalised web interface enables customised maintenance. Through outstanding reliability, availability and durability, Peek Traffic FlowNode is the foundation where safety and cooperative functionality come together.
Would you like to know more?
Feel free to contact us using the button below.