PARKING GUIDANCE VMS
Find Spaces with Convenience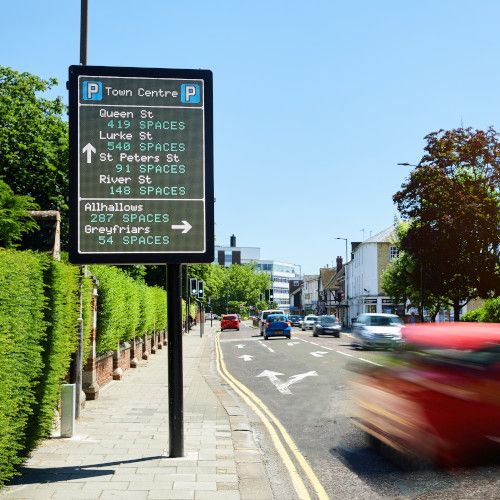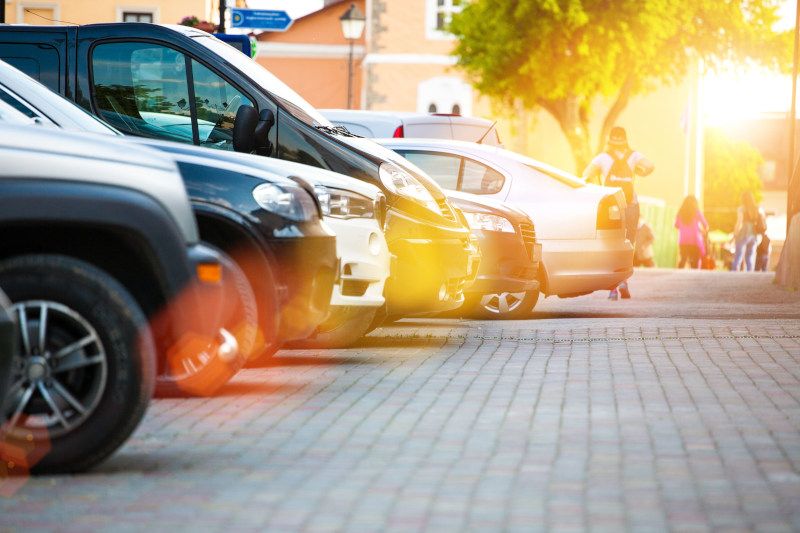 As the urban population and the use of vehicles grows, the utilization of space in cities is getting more and more difficult. Therefore, it is important to make sure that available parking areas are utilized in the best possible way.

SWARCO is able to provide clear signage to the nearest car park and information on the number of available parking spaces on-street and off-street as well as space counting detection which are key to reducing search time for vacant spaces, reducing traffic volumes and emissions. Being quickly directed to the next vacant parking space creates a smoother and more enjoyable journey for the traveller. Signage products available include full colour variable message displays that can display car park names, spaces and logo's to simple static signs with fixed appropriate messages such as 'spaces' or 'full'.

SWARCO has implemented major city-wide parking guidance systems across the world. Including many cities in the UK such as Bedford, Liverpool, Hertfordshire, and Dorset as well as shopping centres in the UK such as Westfield in London and the Trafford Centre in Manchester.
Counting and detection:
The effectiveness of a parking guidance system is dependent on the accuracy of the data input. SWARCO offers the most suitable vehicle counting and detection technology depending on the site conditions, traffic behaviour, and other environmental factors. Accurate count information is vital to accurate guidance, SWARCO can accurately count car park entrances and exits of all car park layouts and we even offer individual bay monitoring and guidance.
Car parks and Zephyr:
Zephyr allows all of your electronic signs, count equipment and barriers to be monitored from a single central system. With an easy to use interface and access via a web browser.
Zephyr also enables the user to access car park statistics on occupancy levels and trends, set car park opening times and resets as well as having remote monitoring on relevant signs, detection and barriers, all located on a zoom and pan map.
Find out more about Zephyr here.
Reduces congestion and emissions in urban areas
Improves the parking experience
Key benefits of SWARCO's parking guidance system;
Makes the journey quicker and safer for the traveller
Environmentally sound as it reduces congestion and emissions
SWARCO is able to provide the full solution as well as individual products
Utilisation of space in built-up areas
Able to install count detection in almost any car park layout
Bespoke products available including signs with customer logo's and colours
Options include fully variable message signs to more simple module signs featuring the number of spaces available or a fixed message with the appropriate 'FULL' or 'SPACES'