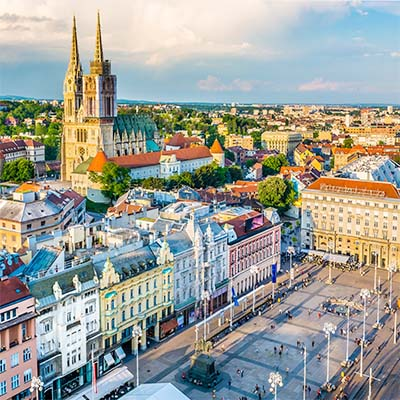 SWARCO CROATIA d.o.o.
SWARCO Croatia d.o.o. with an experienced and competent team provides you with high quality products, solutions, and services, with the benefit of a broader portfolio, that improve the environment, traffic flow and traffic safety. We help our customers and partners in design, install, handle and maintain equipment and solutions for traffic urban and interurban areas.
The company has been one of the pioneers in the development of innovative solutions in traffic signalization, with a tradition of 25 years in the traffic business highly focused on customer needs.
SWARCO Croatia is part of SWARCO CEE / CIS business Region, with over 150 ITS professionals working in the region, and the support of nearly 3,000 colleagues worldwide.
The company is a part of the Austrian SWARCO Group, founded by Manfred Swarovski in 1969.


IMPRINT

Address
SWARCO Croatia d.o.o.
Sprečka 8
10000 Zagreb
Croatia
Tel.: +385 1 7988 407
E-Mail: office.croatia@swarco.com
Website: www.swarco.com



Managing Director: Bojan Radošević
MBS: 080134560 Trgovački sud u Zagrebu
OIB: 79421023865
VAT no.: HR79421023865