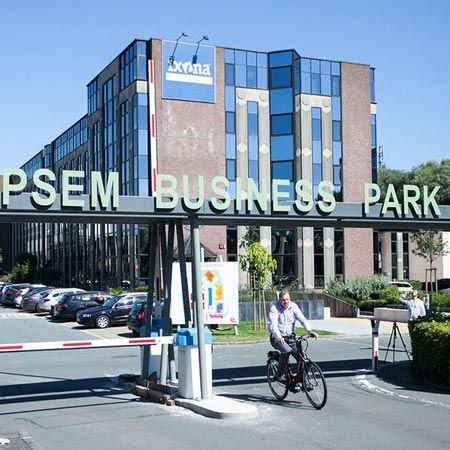 SWARCO BELGIUM
Specialist for critical infrastructure networks
For over twenty years SWARCO Belgium is a system integrator for high-bandwidth optical, industrial IoT Ethernet and IP/MPLS networks. With state of the art technology and highly experienced qualified personnel, we implement solutions that meet our customer's expectations. We design, supply, install and commission mission critical infrastructure networks. Through professional support services, we monitor and maintain customers' installed base 24/7.
As a company of the SWARCO Group we supply traffic solutions

For ten years now we offer solutions that improve the environment, traffic flow and traffic safety in the field of Urban, Interurban, Public Transport and C-ITS. We help our customers and partners to design, install, handle and maintain equipment and solutions for traffic.
SWARCO Belgium
Paepsem Business Park, Boulevard Paepsem - Paapsemlaan 20
1070 Anderlecht
Belgium
T. +32 2 303 27 00
F. +32 2 303 27 01
IMPRINT

Address
SWARCO Belgium
Paepsem Business Park, Boulevard Paepsem - Paapsemlaan 20
1070 Anderlecht
Belgium
Tel.: +32 2 303 27 00
Fax: +32 2 303 27 01
E-Mail:office.belgium@swarco.com
Website: www.swarco.com



Managing Director: Danny Asselman
Company VAT number: BE 0477.899.895
Company register number: 2100642589