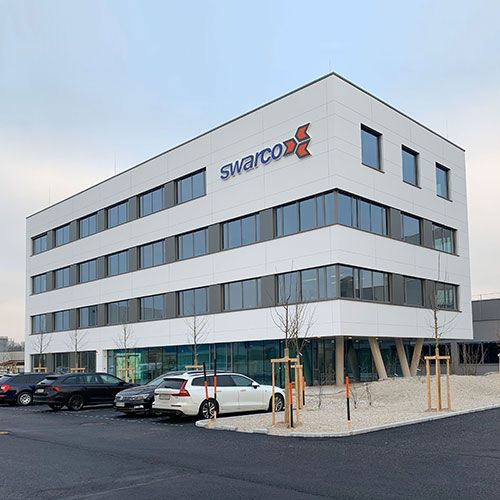 M. Swarovski GmbH
The birthplace of today's SWARCO Group.
Amstetten, Austria is SWARCO's birthplace. M. Swarovski GmbH was founded by Manfred Swarovski in 1969 and is the site of his first glass bead factory. Five decades later, the company is alive and kicking and among the major glass microsphere producers in the world.
M. Swarovski GmbH specializes in the production and sales of high quality retroreflective glass beads for road marking materials. Industrial grade glass beads for blasting and surface treatment are also produced here. Both these core products are manufactured in line with ISO 9001 quality standards and with recently upgraded furnaces for improved output.
Amstetten is also the site of SWARCO's Competence Center for R&D related to glass technology and retroreflective systems. The expanded research and development activities focus on developing new glass products for traffic and non-traffic applications.
Since October 2013 M. Swarovski GmbH is also the only outlet for quality road marking materials of the well-known brand stollreflex.
IMPRINT
Information pursuant to §5 (1) E-Commerce Law
M. Swarovski GmbH
Address
Wipark, 14. Straße 11
3363 Neufurth
Austria

T. +43-7472-202-0
F. +43-7472-202-249
E. office.msa@swarco.com
Managing Directors: Peter Tomazic, Andreas Illich
Commercial Register No.: FN 95115 a
Court of Jurisdiction: St. Pölten
VAT Identification No.: ATU57754503