SWARCOBLAST Corn Cob Shot
Granulate Mix made of Crushed Corn Cob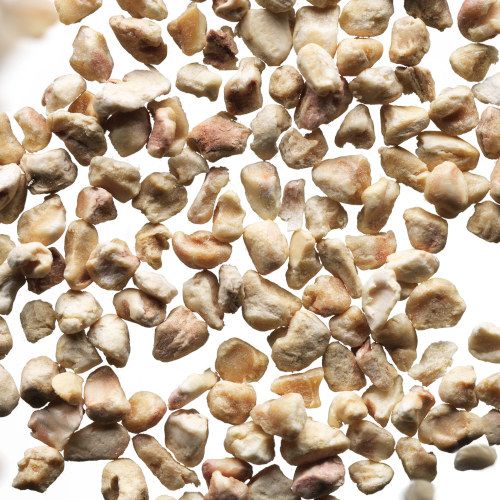 Corn cob grit is extremely soft, organic granulate made of crushed, cleaned and sieved corn.
It is absolutely environmentally friendly, since the production requires no direct energy or specific resources.
Application:
Its homogeneous and precise class, its hardness and abrasion resistance make this product an ideal grinding material for the gentle polishing of metals, for drying and cleaning.
The product is able to absorb water up to five times its weight and oil up to 2 times its weight. This makes it the ideal material to absorb water-based fluids, oil and fat.
Blasting systems:
Vibratory finishing and pollution abatement facilities