TDD1-2MW TRAFFIC DETECTOR
Doppler-Radar Traffic Detector with 30/75 m Range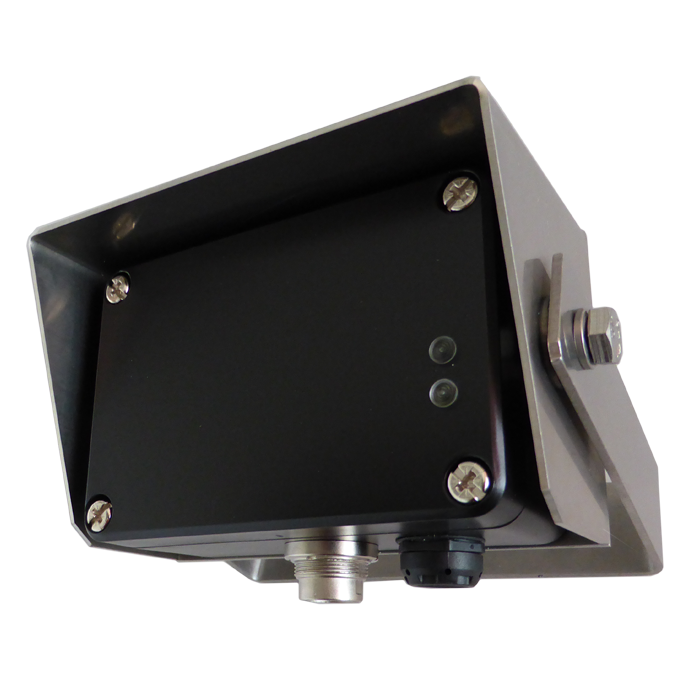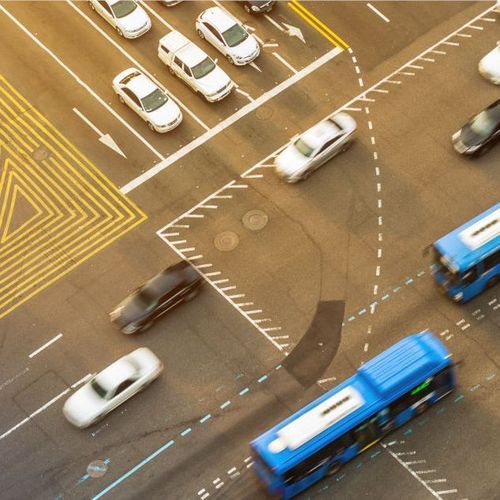 The traffic detectors of the TDD1-2MW series use Doppler radar technology for detecting vehicles. They are designed for detecting objects moving in or through the field of view.

TYPICAL APPLICATIONS
The detectors of the TDD1-2MW series have been developed for a range of applications that require robust and reliable detection:
Green-phase request or extension at traffic lights, with possibility to discriminate by vehicle driving direction
Speed-dependent detection of vehicles
Door sensor: As detector for auto-operation of doors
WORKING PRINCIPLE
The TDD1-2MW detectors detect moving objects by means of the frequency shift of the reflected microwave vs. the transmitted waves. Several application-dependent features can be configured easily and effortlessly using the IR remote control (extra accessory):
Direction-discrimination (approaching, receding, both)
Detection range (depending on model)
Minimum speed threshold (4 km/h, 8 km/h)
Auto-timer output activation (off, 90 s, 150 s)
Feedback LED on front of detector (on, off)

MOUNTING
The recommended mounting location is on a pole at the side
of the road, approximately 1 m to 5 m above ground.
ACCESSORIES:
IR Remote Control:
To customize the settings of the detector, an infrared remote control is required. The remote control is an extra accessory and has to be ordered separately.

Mounting Accessories:
Pole mount adapter for mounting the detector on a round pole. The pole mount adapter is an extra accessory and has to be ordered separately.

Connection Cable:
An according connection cable is necessary for the electrical connection of the detector. This cable is an extra accessory and has to be ordered separately.

Field of view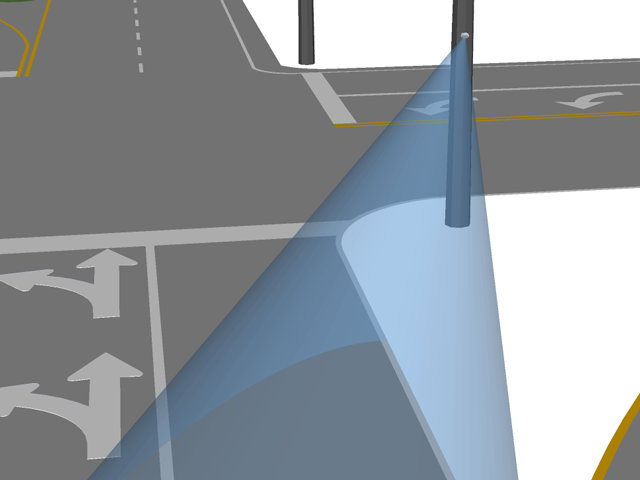 Benefits
Easy integration: Using SPDT relay output
Robust design: Poly-carbon enclosure with weather protection hood made of stainless steel V4A
Large mounting range: Mounting height 1 m to 5 m
Easy Installation: Mounting bracket with three holes for easy mounting on poles or gantries
Easy and effortless configuration: Using IR remote control (optionally available)
Large operating temperature range: Peak performance in all environmental conditions
Technical Details
Supply Voltage

(5 - 60) V DC / (12 - 43) V AC

Power Consumption

Typ. 10 mA @ 12 V DC

Output / Switch*

Relay, SPDT / 300 V AC / 2 A / 60 W

Function indication
Tri-color LED on front of detector
Turn-on time
Typ. 1 second after power on
Dimensions
See drawing below
Case Material
Polycarbonate, dark gray
Weather protection
Stainless steel, V4A
Weight
approx. 700 g incl. bracket
Doppler Radar
K-Band 24.05 GHz - 24.25 GHz
Detection Range
TDD1-2MW30: 30 m nominal
TDD1-2MW75: 75 m nominal
Low speed threshold
4 km/h / 8 km/h (selectable)
Operating Temperature
-40°C to +70°C
Humidity
95 % RH max.
Sealing
IP 64 splash proof
* the maximum voltage on the output must not exceed the supply voltage!