SWARCO receives C-ITS Certification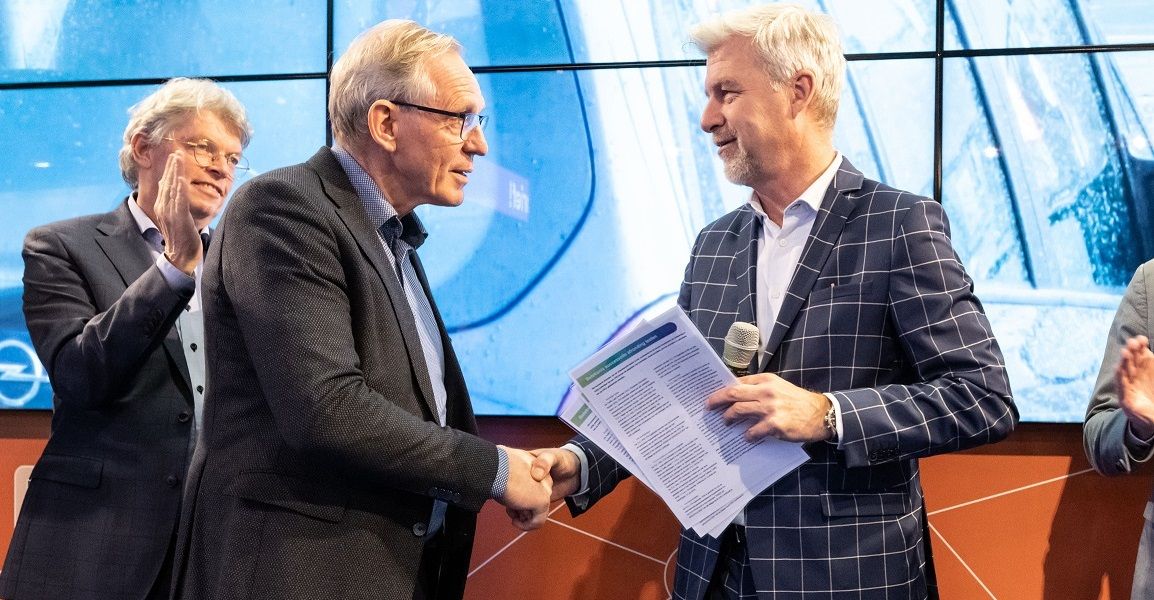 During our annual exhibition at Mobiliteit in Expo Houten, SWARCO received three iTLI (Intelligent Traffic light Installation) certifications from Caspar de Jonge from the Ministry of Infrastructure and Water management for the following components:
SWARCO ITC Traffic Light Controller
ITS Application for traffic engineering algorithms based on the SWARCO Communication Controller (SCC)
RIS Road side Information System for hybrid communication based on the SWARCO Communication Controller (SCC)
SWARCO received these certifications for fulfilling the requirements for the Talking Traffic project in The Netherlands, where SWARCO was responsible for the two uses cases: Information, as well as Priority of Emergency Vehicles and Public Transport.
The project was a nationwide program to connect traffic lights to the cloud and further to mobile devices used by travellers to provide them with helpful and necessary information. Travellers are now able to communicate with the traffic signals via mobile applications allowing for several smart functionalities such as prioritization of emergency vehicles and heavily loaded buses.
The solution was installed at about 380 intersections, of which a substantial part is supplied by SWARCO, and by the end of 2020 it expected to grow to a total of about 800 intersections.

Read more about SWARCO's connected solutions and Why we invest in C-ITS