Medina's Way into a New Traffic Age
SWARCO equips the main traffic arteries of the city with intelligent, variable and economical traffic control technology. An important step into the future.
Medina: After Mecca, the second most important holy city in Islam and one of Saudi Arabia's largest cities with around 1,300,000 inhabitants. The metropolis, also known as the "enlightened city", is not only a cultural hotspot, but also a traffic junction that is to be made fit for tomorrow. Thanks to the high quality of our message signs, SWARCO received the "Go" in 2018 for the production of an intelligent traffic system for Medina's Al-Hajra Gate. This should enable the detection of cars and trucks as well as the control of vehicle speed and traffic.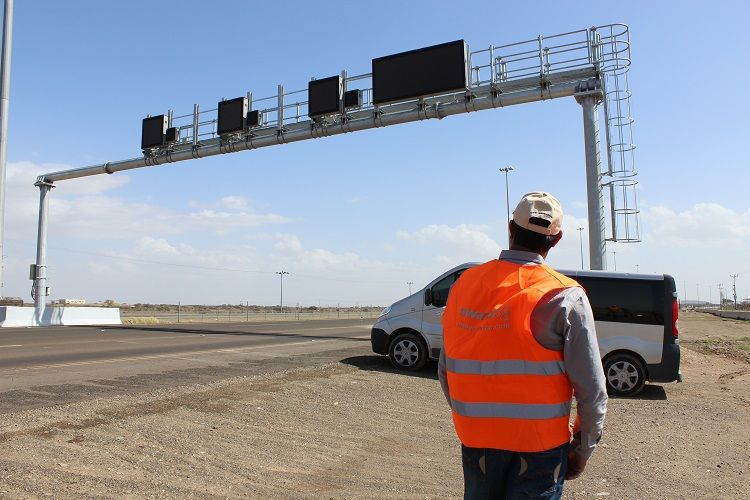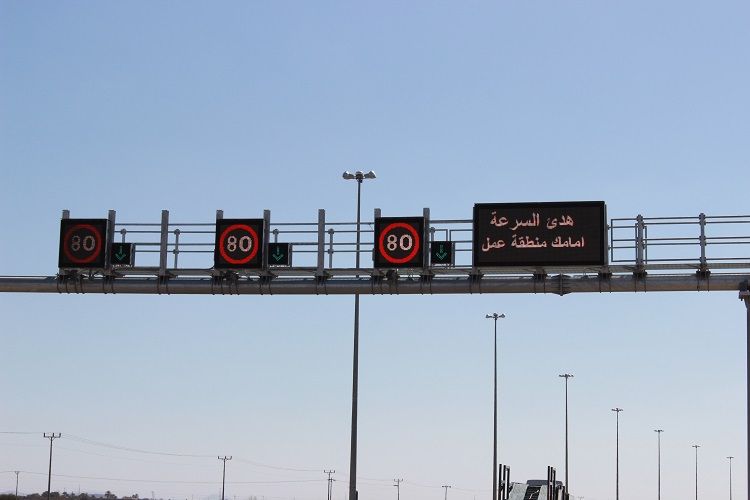 This Technology sets everything in Motion
The solution implemented by SWARCO SAUDIA: gantries with 6 LCS signs, 6 VSS signs and 2 VMS signs. The signs are controlled by SWARCO Hermes software and are characterised by high contrast level, very low power consumption, low maintenance costs and enormous service life thanks to LEDs. This first installation is the starting point to equip further arterial roads of Medina with our LED-VMS technology. In short: A modernization offensive that will help the historic city in the future to make its traffic fluid and environmentally friendly.
KEY FACTS

PROJECT DURATION
Phase 1 2018-2019, Phase 2 as of 2019

THE CHALLENGE
intelligent, efficient traffic control and traffic management

SERVICES
Planning, execution, logistics

TECHNOLOGY
gantries with LCS, VSS & VMS, SWARCO Hermes Software