Research on Environmentally Friendly Road Markings Wins Award
A thesis on biopolymers involving joint research with SWARCO Road Marking Systems received the Borealis Student Innovation Award.
In road infrastructure, too, sustainability is becoming more and more important. For years, SWARCO Road Marking Systems has been conducting research in order to develop more environmentally friendly solutions in the area of road markings. That is why the company is also sought after as a research partner for theses. This year, together with the SWARCO Road Marking Systems team, students performed research on biopolymers in thermoplastic road markings. And the group was so successful that it won the Borealis Student Innovation Award.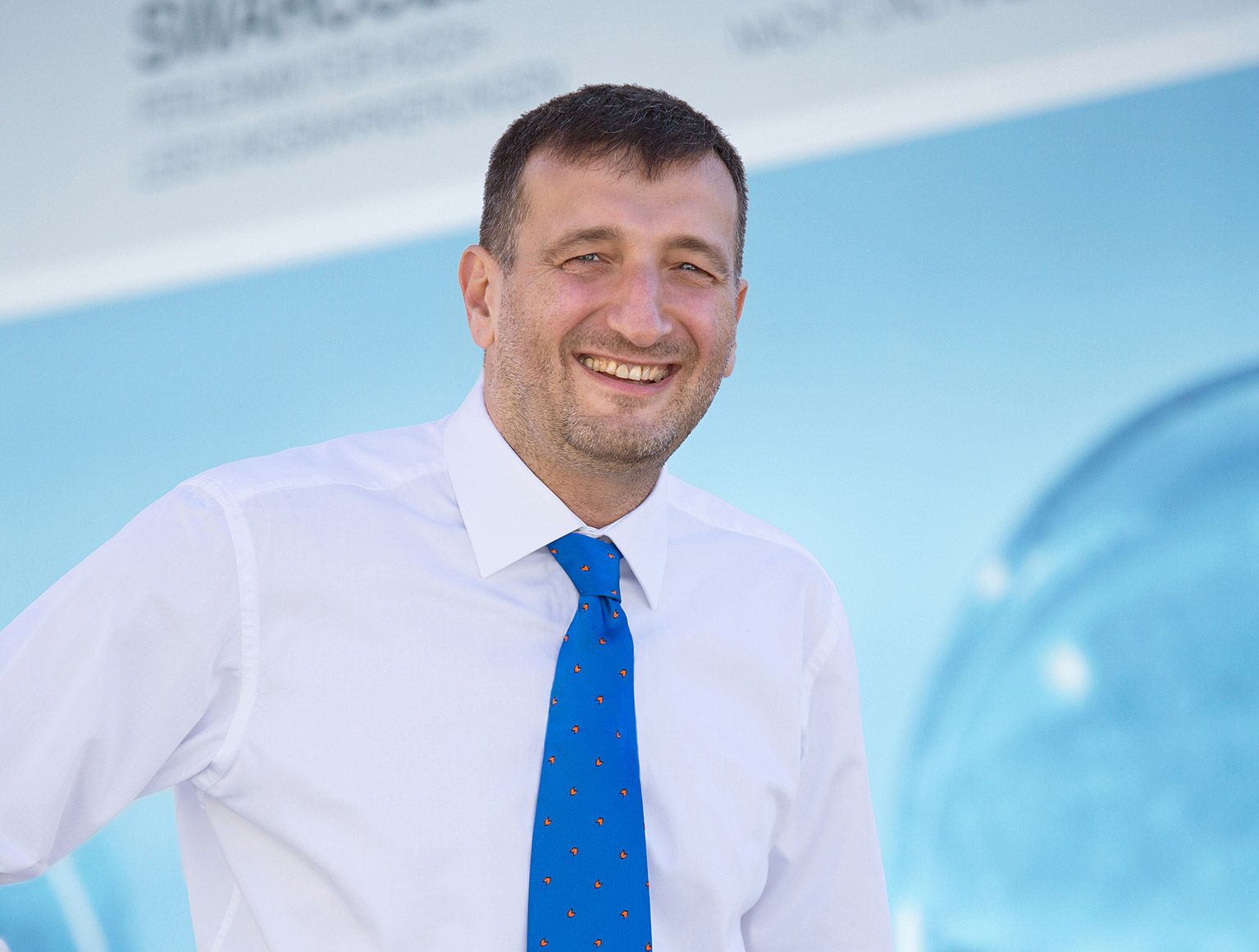 On behalf of SWARCO Road Marking Systems, Tomasz Burghardt led the successful project in the area of environmentally friendly road markings, which won the Borealis Student Innovation Award.
10 December 2020 – "We always strive to develop environmentally friendly, sustainable solutions for road markings. And in the demanding thermoplastics segment, that is particularly challenging. This makes tackling this challenge together with young researchers all the more exciting," says Tomasz Burghardt, who is in charge of Research & Development at SWARCO Road Marking Systems. He personally supported and advised both students from the HTL für Kunststofftechnik in Vienna, Austria, a technical college for plastics engineering.
Biopolymers – a Sustainable Alternative
The goal of the project was to reduce the ecological footprint of thermoplastic pavement markings. This was to be achieved by replacing resins used in these markings with biopolymers. The most challenging part was maintaining the system's flow properties to the largest extent possible. Research took place primarily at the HTL's laboratory. Supervised by Tomasz Burghardt from
SWARCO Road Marking Systems
and by Alexander Revesz (LKT-TGM), the research team was able to respond to those demands in practice. They simulated real-life road conditions by using hand-operated presses and conducting analyses in plate-plate rheometers. The project team was indeed able to replace part of the standard resin with biopolymers. "Every gramme of biodegradable material we use for road safety helps us further reduce environmental pollution," Burghardt says. Markings that contain biopolymers can be applied using conventional application techniques and machines as their flow properties can be maintained.
High-Performance Road Markings
Since the 1950s, thermoplastic marking materials have been used extensively in the road marking industry as a durable and cost-efficient pavement marking on the world's highways. Today, in many areas, they remain an attractive option due to their long-term performance, cost benefit and wide range of application techniques. Over time, production and application techniques have changed in many respects, providing drivers with improved night visibility, and thus, enhanced safety in wet and challenging road conditions. These products are also used successfully in audible profile solutions and thin-layer markings.
About SWARCO Road Marking Systems
Quality products and services from SWARCO Road Marking Systems guide traffic safely from A to B by day and, above all, by night. On all types of roads. Whatever the weather. From a single source. Over 5,000 customers in more than 80 countries place their trust in them.
For further information visit: www.swarco.com/rms