Reliable prism solution for Highways England
A series of reliable and intelligent Prism signs installed by SWARCO Traffic, the traffic technology specialist, is helping to advise drivers of diversion routes and other traffic information and updates for Highways England along the M6 in Cumbria.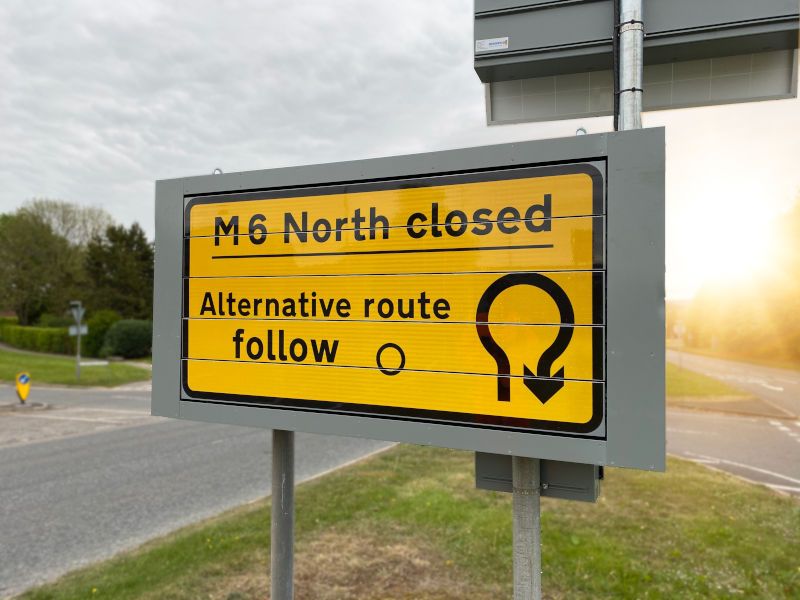 Highways England, who are responsible for the management and the maintenance of the trunk road network, needed to upgrade the existing signs with a system that was more reliable and durable. It turned to Amey, the infrastructure support services group, and SWARCO to provide the solution.
Chris Keatley, SWARCO Traffic Project Manager, says the existing signs were in urgent need of upgrading:




"They had to be taken down and repaired multiple times in the past few years. Every time they needed to re-direct traffic or communicate key messages and information for motorists, it required somebody to attend the site in person and perform the task manually, which requires significant resource, labour and cost."
SWARCO Traffic specified and installed 10 Prism signs, which are being managed by its intelligent cloud-based Zephyr solution, enabling messages to be updated remotely at the touch of a button from a desktop or mobile. The robust Prisms are specifically designed to withstand harsh or adverse weather conditions, equipped with a de-icing feature which means they do not seize up during winter months.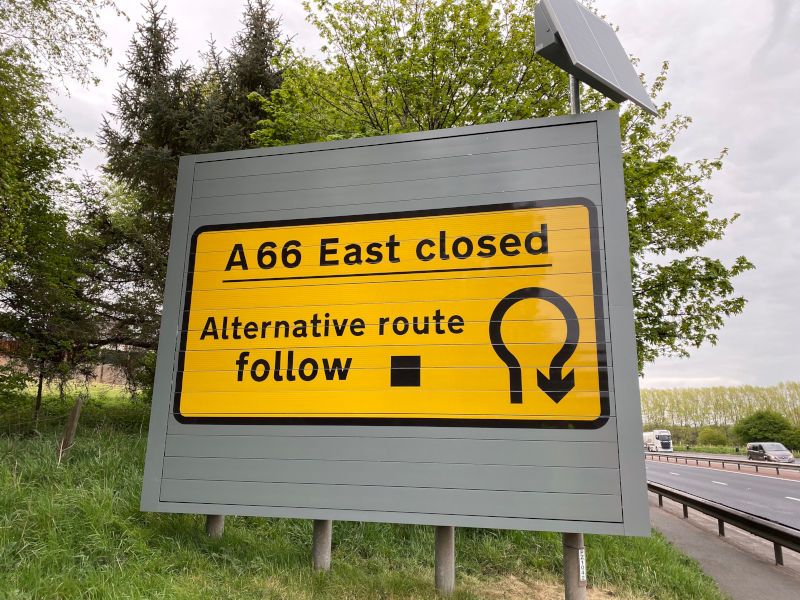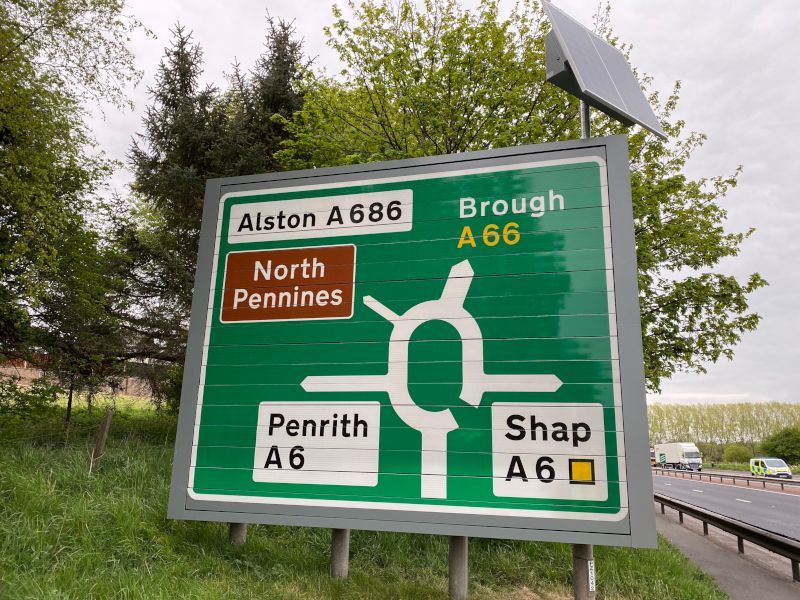 "Our hardy Prism signs are being used across the world for multiple purposes", Chris continues. "Not only are they robust, but they also require little maintenance and are very energy efficient. Their flexibility is such that messages can be updated instantly and remotely, without an engineer or maintenance staff having to attend site. This means valuable resources can be saved and allocated where it is needed most."




Paul Clark, Project Manager – Cumbria and North Lancashire, at Highways England, says: "The existing diversion route trigger signs were in a poor state of repair due to exposure to the weather on our rural network. They could only be operated manually which became an access issue when traffic queued back past the signs. The replacement signs supplied by SWARCO are far more robust and their reliability is proven, most importantly though, they can be operated remotely from our control room or from anywhere with a phone signal for that matter. This scheme was the first phase of the diversion route improvements and over the next few years we hope to replace all the existing signs with SWARCO units."
Prism signs are an effective way to display multiple messages. Using rotating planks of aluminium to display up to four different messages, these can be designed to suit any requirements for urban or interurban applications such as warning of diversion routes or road closures, semi-permanent pedestrian zones or where pre-set messages are needed to alternate.