State-of-The-Art Parking Technology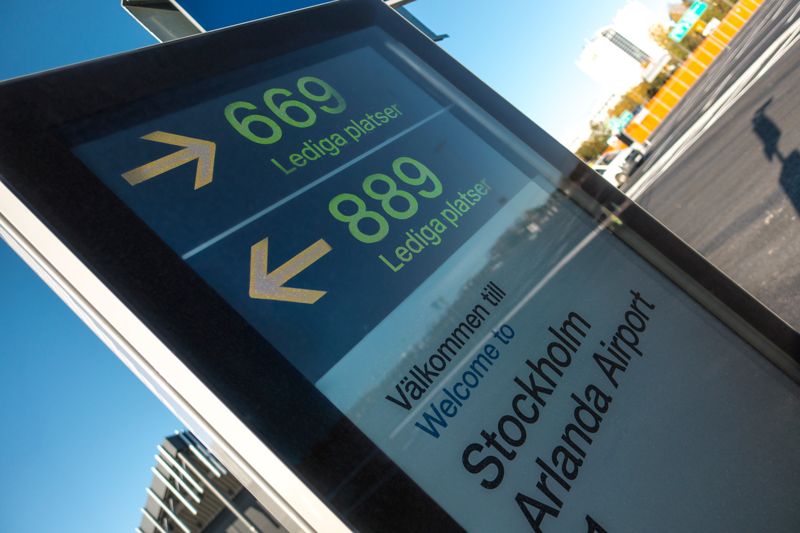 Scandinavia's leading airport, Arlanda, launched a new long-term parking facility on October 26, 2017. The new parking facility is called P1 and has 1,561 paved parking spaces with the latest parking technology from SWARCO SVERIGE. The project client aims to offer travellers a good experience on their journey and therefore focuses on comfort, environment and safety when choosing a parking syst
Easy to find a parking spot
P1, which is located south of the airport right of the E4 highway, is fully paved and is equipped with SWARCO sensors at all of its parking spots to detect whether each parking spot is occupied or available. The available parking spots are then indicated on SWARCO's screens, which are strategically positioned in the parking area to guide visitors to an available parking spot. The system reduces the need for visitors to drive around the facility looking for a parking spot, making their visit greener and more convenient.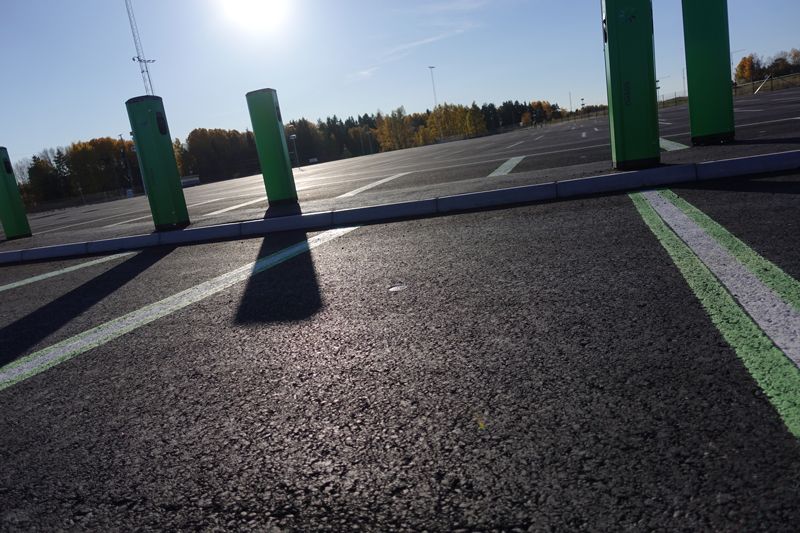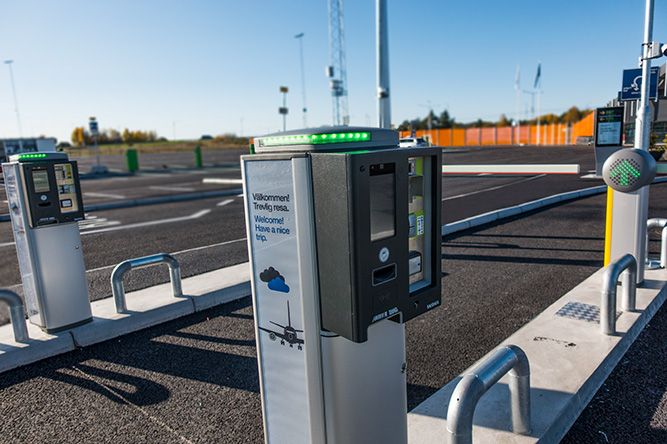 Service 24/7
SWARCO is also supplying a barrier system, payment solution, lighting and surveillance for the parking facility, with a 24/7 service level agreement. The service level agreement means that SWARCO is available to provide assistance to Swedavia when needed, and is available to make service calls to the airport around the clock.
The barrier system at the entrance and exit gates, which are also used for payment at time of exit, are equipped with LED decor lighting that creates a modern feel and shines in the dark for better visibility. The LED lighting increases both visibility and safety at the entrances and exits in combination with surveillance cameras. SWARCO has also supplied an intercom system. If a visitor needs assistance, they press a button to call Swedavia's Central Customer Service for Access, which is staffed with personnel around the clock.