Forlì Makes a Big Step in Smart Mobility
On 20 May 2019, the 100,000-inhabitant city of Forlì in charming Emilia Romagna Region hosted the press conference to introduce Italy's first intelligent bus stop signs, the full installation of which will be completed by the end of June. As a long-time partner of the local public transport company START ROMAGNA, SWARCO is the enabler of this Italian record.
The project, partially funded by the POR-FESR (Regional Operative Programme (POR), co-financed by the European Fund for Regional Development (FESR)), will see SWARCO as main actor for the supply and installation of 27 innovative electronic bus stop devices, in addition to the 37 already operative in the Start Romagna network. The new signs will be placed at 22 city bus stops, and 5 in the municipalities of the Forlì area. The equipment is connected to the local Automated Vehicle Management system to send information about the position of the bus in real time.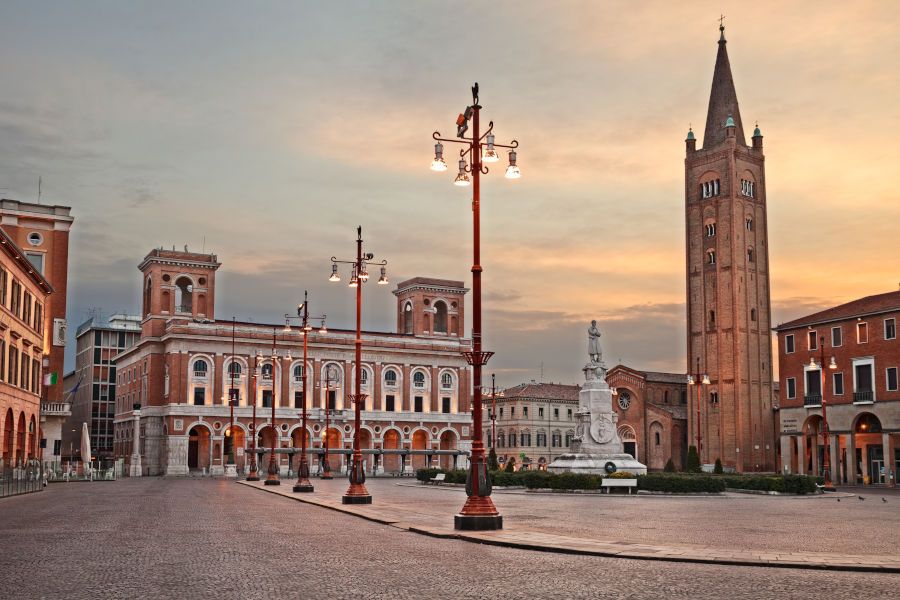 Forli, Emilia-Romagna, Italy: main square Aurelio Saffi with the ancient abbey of San Mercuriale and the post office building of 1932.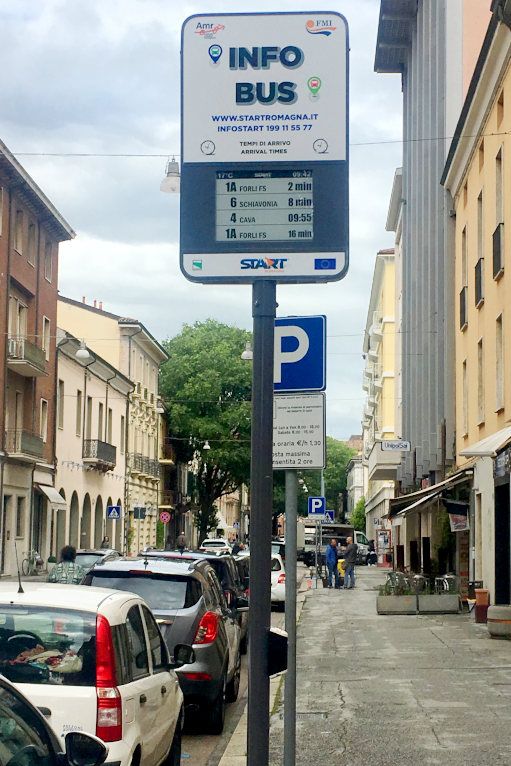 Smart bus stop sign in Forli, Emilia-Romagna, Italy.
"By the end of June these new devices with two essential features will be fully installed," says Alberto Olivetti, head of technologies of Start Romagna. "The first one is that they are equipped with e-ink technology with long-life battery. Therefore, they do not need a power supply and can be installed anywhere, without requiring civil works. The second feature is the acoustic vocalizer for people with visual difficulties. A wireless button, placed on the pole, triggers the vocalization of information on the display, so that the visually impaired are able to get all information needed", explains Olivetti proudly.
Giuseppe Neri, Domestic Sales Director at SWARCO in Turin, is enthusiastic about this new milestone: "After years of collaboration, we are happy to be partner, once again, of a virtuous company like Start Romagna. The satisfaction of our customer is the main objective of our company, especially when it comes to sensitive and accessible, smart and green mobility projects."