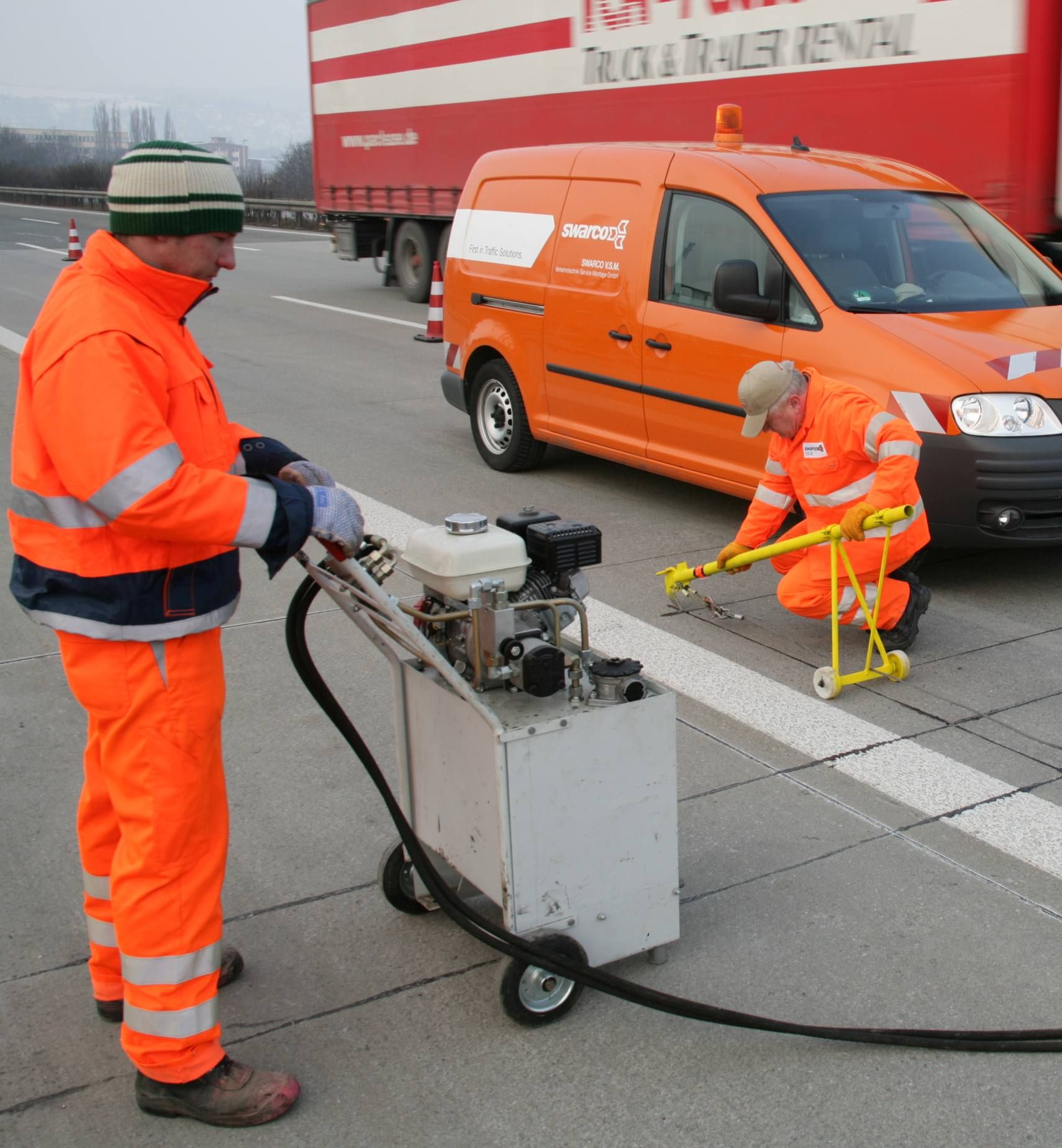 SWARCO V.S.M. GmbH
Competence in traffic technology, service, installation and street lighting
SWARCO V.S.M. is a manufacturer-independent service specialist for electrical installations in the fields of traffic technology and lighting.
Service competence, reliability, and a Germany-wide network of bases close to our customers speak for our performance quality. Currently SWARCO V.S.M. is represented by approx. 100 employees at 10 locations all over Germany. Combined with our flexibility philosophy, this ensures optimum reaction times for debugging or the removal of damages caused by road accidents.
Efficient project management and our know-how about integrating the different crafts into a full service offer are additional advantages of our customer-oriented performance.
Since December 2005 SWARCO V.S.M. is a 100% daughter company of the Austrian SWARCO Group based in Wattens, Tyrol. The SWARCO Group has been committed to road safety with innovative quality products and systems for over four decades. Reflective road marking systems, LED-based signalling technology for traffic lights and variable message signs as well as high-tech solutions for traffic telematics are the core competencies of SWARCO.
IMPRINT
Information pursuant to § 5 (1) E-Commerce Law
SWARCO V.S.M. GmbH

Address
Blumenstraße 10
D-73779 Deizisau, Germany
T.: national: 07153-610 339-0
T.: international: +49-7153-610 339-0
F.: +49-7153-610 339-19
E.: office.vsm@swarco.com
Managing Director: Bernd M. Weber
Court of Jurisdiction: Amtsgericht Stuttgart
Commercial Register No.: HRB 213126
VAT no.: 172368465